Lawmaker demands hearing following report of lavish conference footed by taxpayers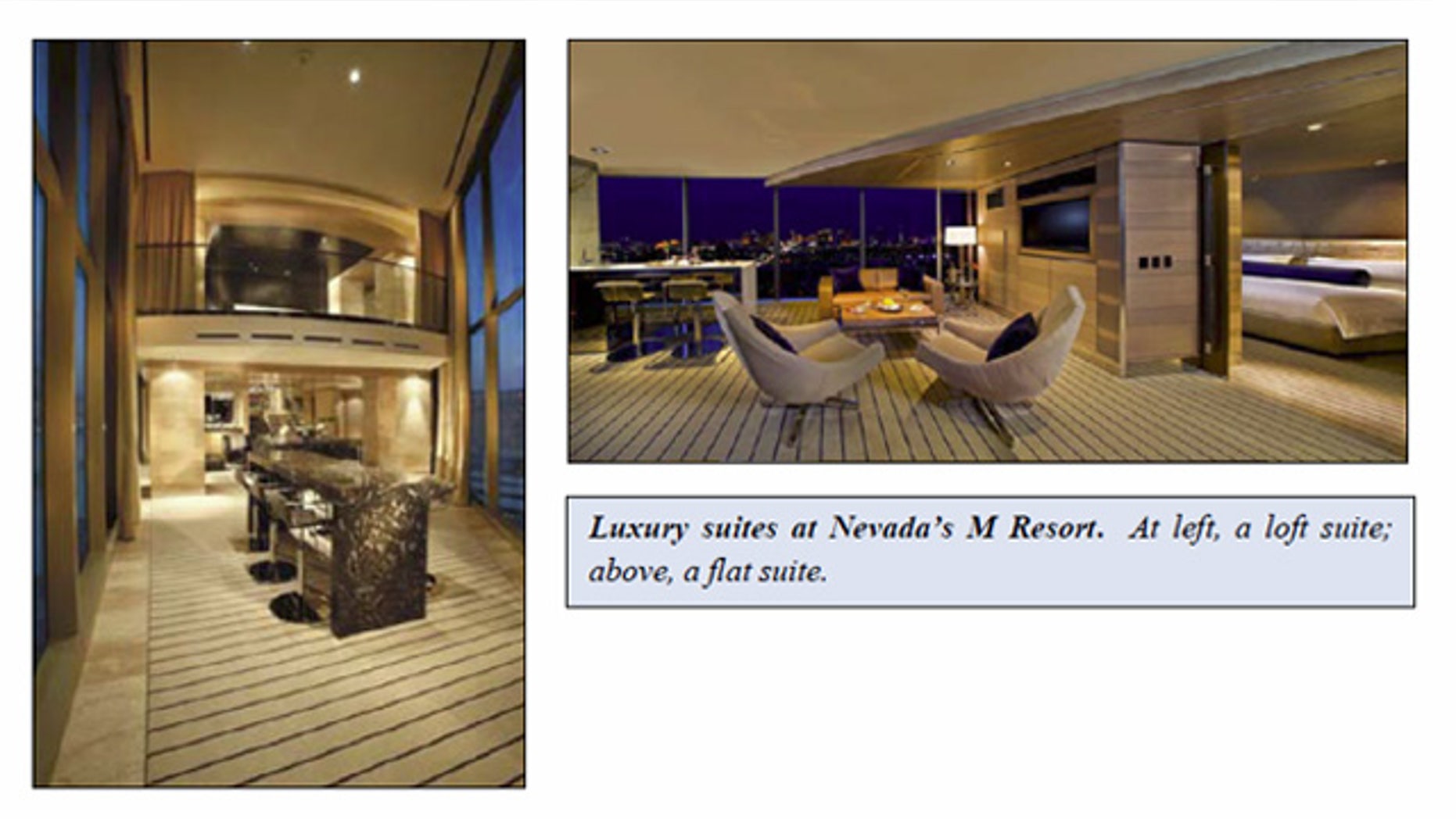 The chairman of the House transportation committee is calling for a hearing following a report that an obscure federal agency blew $820,000 on a conference near Las Vegas.
Rep. John Mica, R-Fla., chairman of the Transportation and Infrastructure Committee, called the expenses "outrageous" but said it's "just the tip of the iceberg."
"We have been trying to get the administrative costs from the agency and now we see why they have been stonewalling," he said in a statement.
Mica's official said the committee has questions about increases in the agency's budget in recent years. He's planning to hold a hearing as early as mid-April.
In the wake of the report, the White House accepted the resignation of General Services Administration chief Martha Johnson. Johnson also dismissed two deputies and suspended other career employees over the affair.
The employees at the conference dropped thousands of dollars on luxury items and convention giveaways -- including more than $6,000 on commemorative coins, $8,000 on a "yearbook" and $3,200 for an in-house mind reader.
"It's unbelievable that red flags didn't immediately go up well before this junket," Sen. Susan Collins, R-Maine, said.
The 300-person event at the M Resort Spa and Casino in Henderson, Nev., included a $95-per-person dinner and reception, as well as several violations of federal laws and policies.
"As the agency Congress has entrusted with developing the rules followed by other federal agencies for conferences, GSA has a special responsibility to set an example, and that did not occur here," the inspector general concluded in its report.
One of the most striking details in the report was that planners spent more than $130,000 on pre-convention activities. This included six planning events held at the conference venue. Travel expenses for these visits added up to $100,000, with another $30,000 for catering.
To boot, planners had paid a consultant $12,000 for help in finding the location they would repeatedly visit.
"It defies belief that the government paid for six planning trips to the luxury resort where the conference was held. But even that wasn't enough for GSA. The agency actually wasted still more funds -- some $12,000 -- to hire an organization to locate the venue for the conference," Collins said, calling the "shenanigans" both "outrageous and unethical."
Republicans and Democrats reacted with equal disgust.
Rep. Elijah Cummings, D-Md., ranking Democrat on the House Oversight and Government Reform Committee, said the report "reveals what appears to be a gross abuse of taxpayer dollars and a breach of public trust."
Sen. Joe Lieberman, I-Conn., called the incident a "stupid and infuriating waste of taxpayer dollars."
Public Buildings Service chief Robert Peck and Johnson's top adviser, Stephen Leeds, were forced out following the report. Four GSA employees who organized the five-day conference for the Public Buildings Service's western region in 2010 have been placed on administrative leave pending further action.
"On his first day in office, President Obama made clear that the people who serve in his administration are keepers of the public trust and that public service is a privilege," White House chief of staff Jack Lew said in a statement. "He was outraged by the excessive spending, questionable dealings with contractors and disregard for taxpayer dollars."
The report was filled with charges of lavish spending.
The conference, for instance, spent $75,000 for a training exercise to assemble 24 bikes that were later donated at the agency's direction to the Boys' and Girls' Club. Any equipment purchased with taxpayer dollars is supposed to be sold during government sales, but planners attempted to skirt those rules by having the trainers claim ownership of the cycles.
Planners spent $31,000 on a "networking reception" that featured $19-per-person "American artisanal cheese display" and $7,000 in sushi. Taxpayers also footed the bill for a $3,200 session with a mind reader, $5,600 for in-room parties, $3,700 for T-shirts and almost $2,800 in water bottles.
A separate cocktail reception included $1,500 for "Boursin scalloped potato with Barolo wine-braised short ribs" and a $525 bartender fee for a cash bar. A senior official spent $2,700 to entertain other employees after the closing dinner. And three officials spent almost $400 for rented tuxedos.
All of this occurred during a conference that a regional administrator directed to be "'over the top,' bigger and better than previous conferences."
The White House learned of the draft internal report in early March, and Lew and White House Counsel Kathryn Ruemmler investigated the conference for GSA employees. Obama later was told of the findings and demanded accountability.
Johnson put in place new rules to prevent future spending but they were not enough to keep her in her job.
"I feel I must step aside as administrator so that the agency can move forward at this time with a fresh leadership team," Johnson wrote in her resignation. "Collectively, the people of GSA now must review, repair and rebuild."
The Associated Press contributed to this report.