Latino Justice Goes on Strike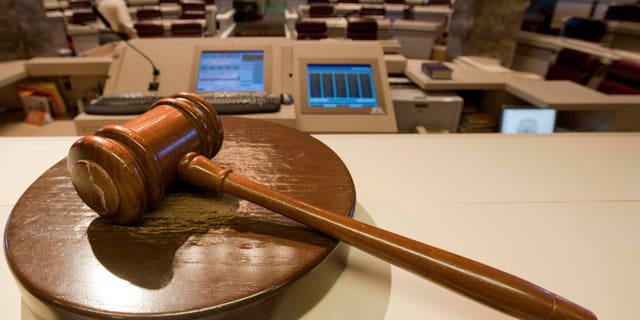 He gained distinction in 2004 for becoming the first Latino appointed to the New Jersey Supreme Court.
Now Roberto Rivera-Soto is making headlines for a new reason – he has declared himself on strike.
And it has sent the judicial world in the Garden State topsy turvy. The New Jersey Senate president, Stephen Sweeney, is furious and is calling for Rivera-Soto's resignation.
Rivera-Soto is not happy with Chief Justice Stuart Rabner's decision to appoint a judge temporarily to fill in the seat of Justice John Wallace, who, in a rare occurrence, was not re-appointed by Gov. Chris Christie, according to the Star Ledger in New Jersey.
Rabner made his decision to name a temporarily replacement to fill the vacancy on the bench after the state Senate refused to deal with the appointment of someone to succeed Wallace, the newspaper reports.
Rivera-Soto objected to Rabner's move, saying it was unnecessary to appoint a temporary justice, and calling it unconstitutional. He vowed to flat out abstain from ruling on all decisions.
Rivera-Soto wrote of his decision: "The assignment of a Superior Court judge to serve on this court to fill a vacancy resulting from a political impasse between the executive and legislative branches thrusts the judiciary into that political thicket, all the while improperly advancing one side's views in preference over the other's," he wrote.
"The Constitution, sober and reflective court practice, and everyday common sense each counsels against the foolhardy steps the court today takes."
Rabner, according to the Star Ledger, maintains that the court is one member short of "its full complement."
Rabner went on to say that the temporary assignment is needed because of the court's large workload.
The majority of Rivera-Soto's fellow justices say they back Rabner. One justice, Helen Hoens, has noted flaws in the arguments of both sides of the debate.
Meanwhile, Sweeney is not mincing words when expressing his frustration over Rivera-Soto's move to abstain from rendering decisions.
"Today's dissent from Justice Rivera-Soto shows contempt for the law, disregard for his fellow jurists and utter disdain for the right of New Jerseyans to have their cases heard by a full court," Sweeney said in a statement published in the Star Legder.
"It officially cements his place as the worst and most ethically challenged Justice in the history of the modern judiciary."
Some legal experts, however, side with Rivera-Soto.
Follow us on twitter.com/foxnewslatino
Like us at facebook.com/foxnewslatino