Latino Early Voters in Iowa Shift Conventional Wisdom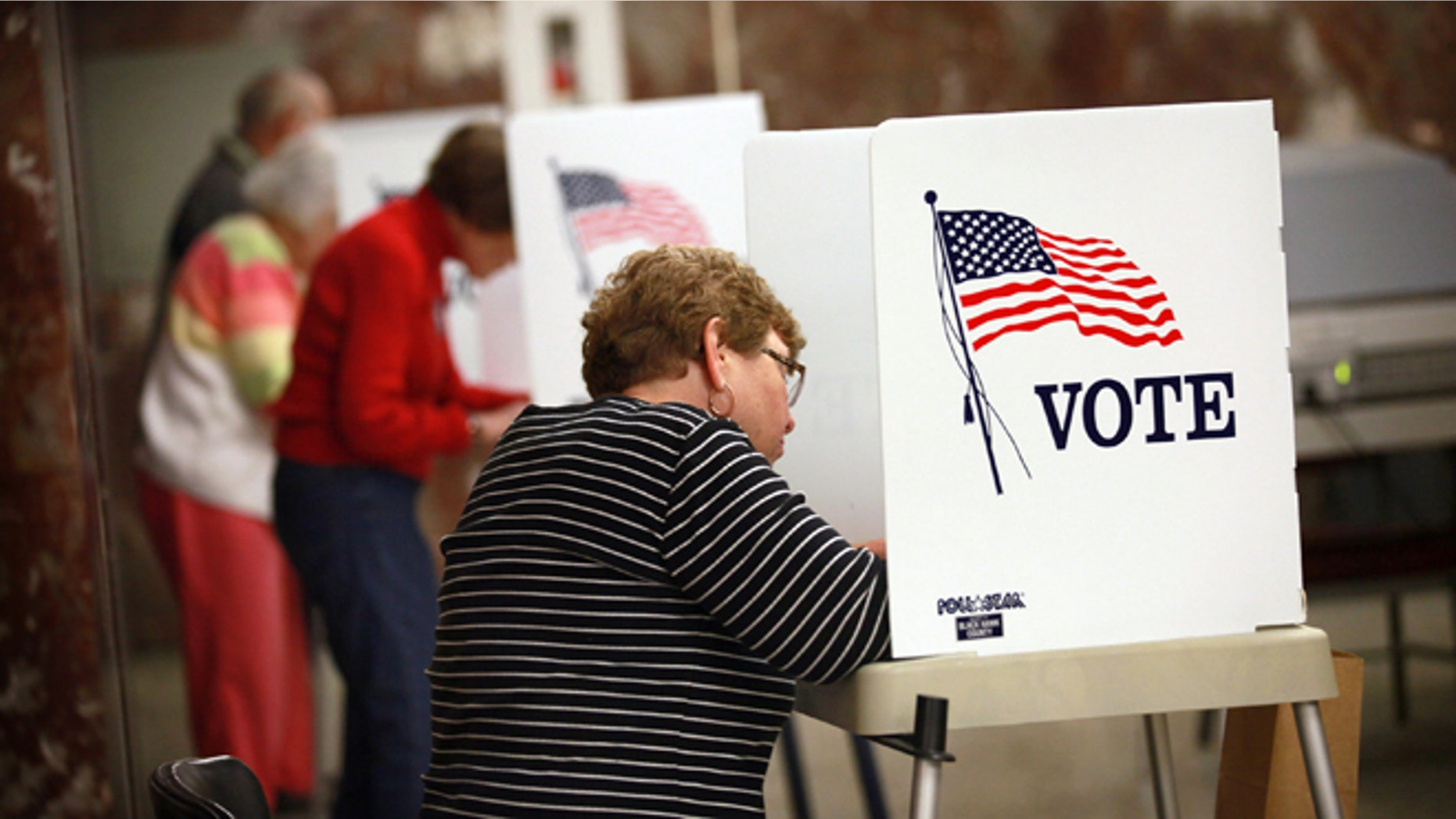 Latino voters like Julio Rodríguez and Araceli Dargas cast their early ballots on Thursday in Iowa, defying conventional wisdom.
In an election season where Latino voter turnout is in doubt, and in a state not known for its Latino population, the two Hispanics from opposite sides of the political spectrum cast their vote for president in Sioux City, an emerging Latino community known nationally for its history of low voter turnout.
At 67 years old, Rodríguez was so excited about voting he put his shoes on wrong.
"I had left on right, and right on left," the Navy veteran said.
Rodríguez, who has lived in Sioux City since 1969, has never been this enthused about an election. He's a Democrat, a staunch supporter of President Barack Obama and a volunteer helping to convince the Latinos throughout Iowa that Obama is the right choice.
"He's honest, sincere, trusting and speaks form the heart - the soul," he explained, "I've never felt like that about a candidate."
Dargas, 33, a work comp coordinator and safety director for staffing and recruiting business J&L USA, was also a Democrat her whole life until Thursday morning - when she cast her early ballot for Republican candidate Mitt Romney.
"I pretty much am not happy with the last term," the mother of two said, pointing to Obama's inability to pass immigration reform and the state of the economy.  "Everything that was promised was not even remotely touched on."
For the first time ever, Latinos like Rodríguez and Dargas are now figuring to be a factor in a presidential race in Iowa.
Iowa's Latino population has experienced a boom in the last decade. The midwestern farm state's population, though far smaller than the Sunbelt states, increased 84 percent from 2000 to 2010, to more than 151,000 Latinos. That's about 5 percent of the state's overall total. It's a similar story in other key toss-up states, with the Hispanic population rising to about 8 percent in North Carolina and Virginia. Ohio's Latino population is 3.1 percent but has grown by 63 percent since 2000.
Virginia, North Carolina and Ohio don't have huge numbers of Hispanic voters – unlike Nevada, Colorado and Florida – but polls show close races in which any factor could determine the outcome.
Rodríguez, a vocal union supporter, has lived in Iowa long enough to experience first hand the Latino population growth. That has him knocking on doors - even attempting to go to local packing plants that he says are "like prison yards."
The vet, who is half Native American, has seen Iowa transform for decades, primarily in the last 10 years where he has seen assimilation like never before. Small Latino pocket communities spread in some areas of the state are now concentrated together in places like Sioux City, which could have an effect on Latino voter turnout.
"They are getting involved," he said.
Dargas, who has lived in Sioux City, Iowa since 1992, then just 13 years old, has also seen the dynamic change in Latino neighborhoods. The elementary school she attended as a child used to have four Latino students -- today minority students are the majority. Rodeos, Mexican restaurants, and Cinco de Mayo parades are now a norm.
But she also said there are political repercussions to the changes.
"The local Spanish newspaper [Mundo-Latino] rallies for Obama," she explained. "It's more of a follower atmosphere than knowing what's going on."
Dargas, a first generation Mexican American, detailed a community she believes is enthusiastic, especially among young Latinos and older first generation Latinos.
"We shouldn't rely on someone else's opinion or perspective views on things," she said.  "We have to look at what's best for our families not what's best for the community."
Follow us on twitter.com/foxnewslatino
Like us at facebook.com/foxnewslatino