Latest Gitmo detainee set free once considered high risk Al Qaeda recruiter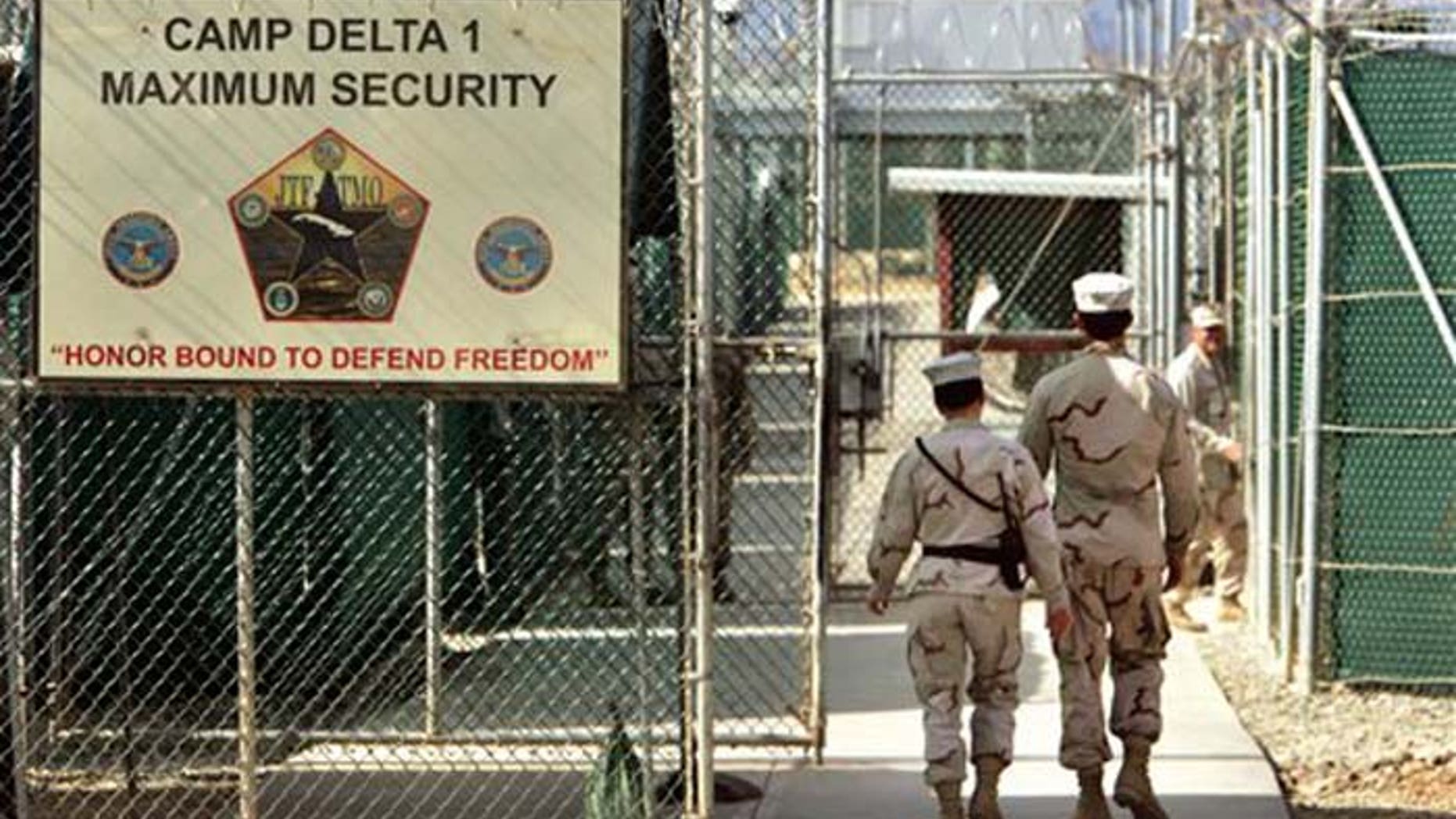 The latest detainee to be released from the Guantanamo Bay prison camp was considered a high risk Al Qaeda loyalist and recruiter as recently as 2014, but was deemed to no longer pose a risk to the U.S. before being freed Monday, as the Obama administration continues to empty the prison of terror suspects.
Muhammed Abd Al Rahman Awn Al-Shamrani, a member of Al Qaeda, was released from the U.S. detention facility at Guantanamo Bay, Cuba, to the Saudi Arabian government, the Department of Defense announced Monday.
The U.S. government "determined continued law of war detention of Al-Shamrani does not remain necessary to protect against a continuing significant threat to the security of the United States," the Defense Department said in a statement.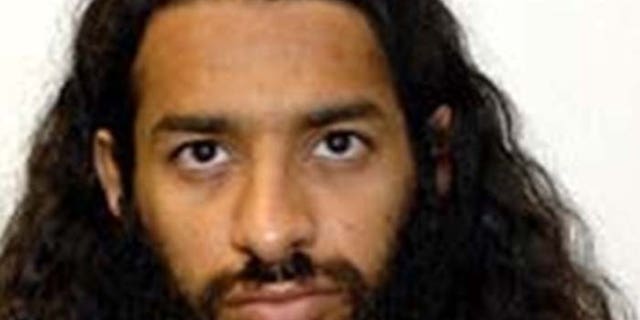 "The United States is grateful to the government of the Kingdom of Saudi Arabia for its willingness to support ongoing U.S. efforts to close the Guantanamo Bay detention facility," the statement said. "The United States coordinated with the government of the Kingdom of Saudi Arabia to ensure this transfer took place consistent with appropriate security and humane treatment measures."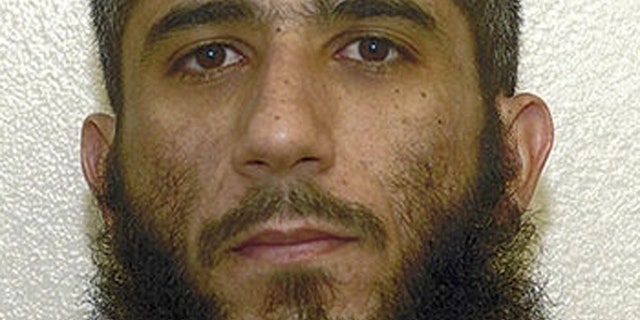 Al-Shamrani, who authorities said was a recruiter and fighter for Al Qaeda, was sent back to his homeland after 14 years of confinement. Al-Shamrani was among the first prisoners taken to the U.S. base in Cuba after it opened to hold suspected Al Qaeda and Taliban prisoners.
A profile of him released by the Pentagon in 2014 said he "almost certainly" remained committed to Islamic extremism. But U.S. officials concluded that Saudi Arabia has an adequate security and rehabilitation program in place to prevent him from taking part in extremist activities.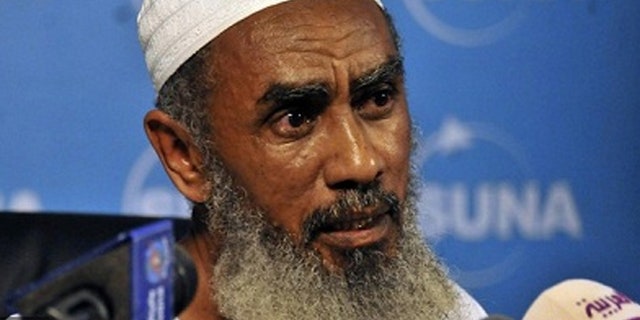 Independent terrorism experts say detainees like Al-Shamrani will amost certainly return to a radicalized life aimed at harming the U.S. and its allies.
"I think that is going to draw others to the radical Islamic movement," said Patrick Dunleavy, author of "The Fertile Soil of Jihad: Terrorism's Prison Connection."
"He's like a poster boy. 'I survived Gitmo – you can, too,'" he said of Al-Shamrani.
Dunleavy, who is the former deputy inspector general for New York State Department of Corrections, said Saudi Arabia's rate of recidivism for known terrorists like Al-Shamrani is somewhere between 20 and 30 percent -- even with rehabilitation programs. The Justice Department, he said, estimates the recidivism rate as "upwards of 60 percent."
"He's like a poster boy. 'I survived Gitmo – you can, too.'"
"Even if we say conservatively that one-third of these terrorists return to the battlefield, that is alarming," Dunleavy told FoxNews.com. "The defense experts looking at him said he was not only on the battlefield, but was considered to be a recruiter. So now we're putting a known recruiter back into the mix."
Al-Shamrani is the fourth of 17 prisoners to be released this month. Last week, the U.S. released three other detainees from Gitmo: Faiz Mohammed Ahmed al Kandari, Mahmmoud Omar Mohammed Bin Atef and Khalid Mohammed Salih al Dhuby.
Al Kandari, 40, was transferred to his native Kuwait on Jan. 8. He was assessed to be a committed member of Al Qaeda who served as adviser and confidant to 9/11 mastermind Osama Bin Laden, according to U.S. officials. Al Kandari has many connections to senior Al Qaeda members and was an influential religious figure for Al Qaeda fighters in Afghsnitan. He also provided ideological education to trainees of the terrorist network at the al-Faruq Training Camp and the Islamic Institute in Kandahar.
Al Kandari, who was captured while he was heading down the Tora Bora Mountains into Pakistan, was first detained in Jalalabad before he was was transferred to Gitmo in May 2002. In 2008, he was assessed to be a "high risk" to the U.S., its interests and allies, according to the Defense Department.
Like Al Kandari, Atef -- a Yemeni detainee transferred to Ghana last week -- was considered "high risk" in 2008. U.S. officials said Atef, who is 35 or 36 years old, was a fighter for Bin Laden's former 55th Arab Brigade and an admitted member of the Taliban. Northern Alliance forces captured him on Nov. 24, 2001, and he was transferred to Gitmo on Jan. 21, 2002.
Al Dhuby, a 34 or 35-year-old citizen of Yemen, also was freed from Gitmo and transferred to Ghana on Jan. 6. He was assessed to be a "medium risk," and the Defense Department described him as a probable member of Al Qaeda who utilized the terrorist travel-network for access to Afghanistan and to receive militant training. Al Dhuby arrived at Gitmo on May 5, 2002.
The freeing of the four Gitmo detainees and Al Qaeda members follows the high-profile release in September of Bin Laden's bodyguard, Abdul Shalabi, who was transferred to his native Saudi Arabia. The 39-year-old was captured by Pakistani forces in 2001 and sent to Gitmo, where he went on a long hunger strike in protest of his confinement. While the U.S. determined Shalab would likely continue to sympathize with the terror network, he was never charged with any crime. According to the Pentagon, he will undergo a rehabilitation program for militants in Saudi Arabia.
Al-Shamrani's release, announced Monday, reduces the prisoner population at Guantanamo to 103.
The Associated Press contributed to this report.