LaHood Takes Driver's Seat to Curb Dashboard 'Distractions'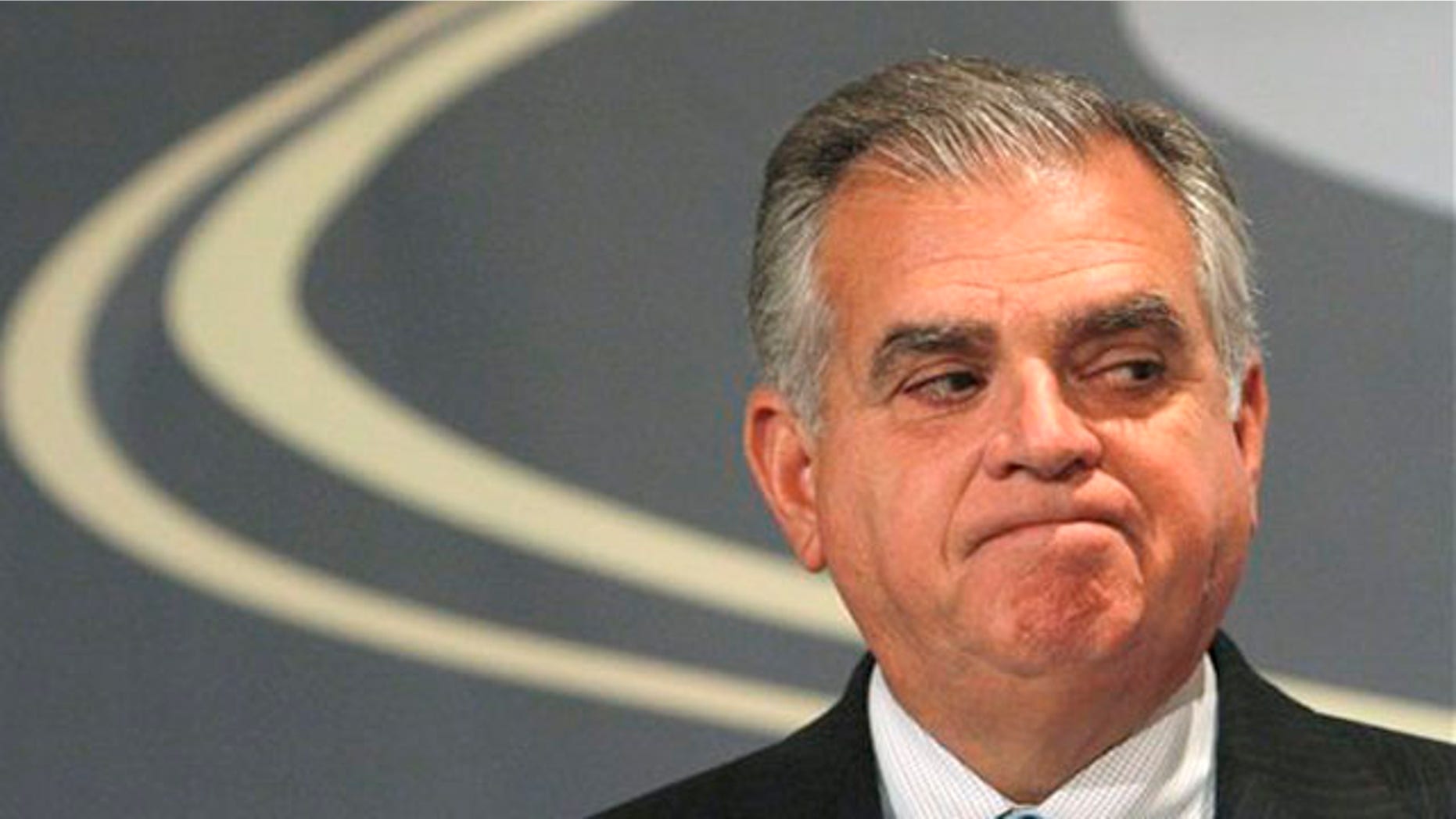 Transportation Secretary Ray LaHood warned this week that the auto industry is not doing enough to keep drivers from fiddling with flashy media features, opening up a new debate over how far the government should go in regulating electronic auto goodies.
A wave of built-in auto technology is starting to hit the market -- the kind of developments that consumers demand in an iPhone world but also pose potential distractions.
Ford unveiled a new system this year incorporating apps like Pandora and Twitter into a dashboard entertainment hub. Mercedes-Benz offers a split screen in the front seat that lets passengers view movies while drivers can look at a map. BMW developed a built-in search engine so users can check stocks and nearby gas prices.
LaHood, speaking at the second annual Distracted Driving Summit Tuesday, said such technology can only cause safety problems on the road. He touted progress made by a federal campaign against on-the-road texting, but said the next step will be to crack down on built-in media.
"We've seen news stories about carmakers adding technology in vehicles that lets drivers update Facebook, surf the Web or do any other number of things instead of driving safely," he said. "But facts are facts. Features that pull drivers' hands and eyes and attention away from the road are distractions, period."
LaHood said he would meet with the auto industry to "develop new safety guidelines" for automobiles and "put safety before entertainment."
The auto industry disputes the notion that it's been lax on safety. Wade Newton, spokesman for The Alliance of Automobile Manufacturers, said the industry will, of course, cooperate, but cautioned against any effort to curtail products consumers are clamoring for and, in doing so, make cars less safe.
A central industry argument is that drivers are going to read maps, listen to music and use other technology no matter what -- and that if the manufacturers can offer built-in features with safeguards, that's wiser than stripping those features and creating a situation where drivers will use their own handheld devices with no safeguards. The federal government has jurisdiction over built-in features but cannot regulate items drivers carry into vehicles with them.
"Consumers want these features," Newton said, adding that they often provide a safe alternative - like online navigation systems that dictate directions versus hand-held road maps. He cited safeguards like features that block incoming calls when drivers slam on the brakes or features that disable music selection when the windshield wipers are on. Ford's new interface, for instance, features a voice command system.
"In general, it's a balancing act of doing the things we know drivers are going to do with how technology can make it safer," he said.
But Barbara Harsha, executive director of the Governors Highway Safety Association, said no matter how they are designed, the built-in technology "requires you to take your eyes off the road."
She recalled an incident where she was changing her DVD player and drifted out of her lane on I-95 on the way to Richmond. "I never did that again," she said.
Harsha said the Department of Transportation should indeed research what regulations could apply to on-board technology.
"The idea that you have to respond immediately to an e-mail while you're driving is just crazy," she said.
LaHood said Tuesday that drawing attention to the fatal danger of distracted driving has become his "personal crusade." That crusade has led to several changes in rules regarding texting. The department just enacted new rules banning commercial truck and bus drivers from sending text messages on the job, as well as rules barring train operators from using their cell phones on the job. The federal government is also looking at new rules to restrict commercial truck drivers from using electronic devices while transporting hazardous materials.
According to the Department of Transportation, close to 5,500 people died last year in crashes involving distracting driving. About 500,000 were injured.
But analysis surrounding the safety impact of features like dashboard Internet access is nowhere near as robust.
"Secretary LaHood's being proactive," said Dave Teater, senior director of transportation initiatives for the National Safety Council. "There is not a lot of research on these other devices."
Teater said social-networking-while-driving "sounds pretty scary" and that somebody -- either the industry or the government -- should take action, even if the impact hasn't been fully studied.
"I'd love to see the auto industry address it independently, but they don't have a tremendous track record on that," he said.
Newton said the Alliance, which represents the Big Three Detroit manufacturers and several other auto heavyweights, has its own set of voluntary product safety guidelines.
Facebook also released a statement saying "nothing is more important" to the social networking site than keeping people safe, "whether they are online or in their cars."
"We share Secretary LaHood's sentiment that people should never engage in any behavior that takes their focus off the road, and we regularly work with groups like the FCC to discuss how Facebook can be used to educate people about responsible uses of technology and the dangers of distracted driving," the statement said.