Kerry Reportedly Files Request to Visit Iran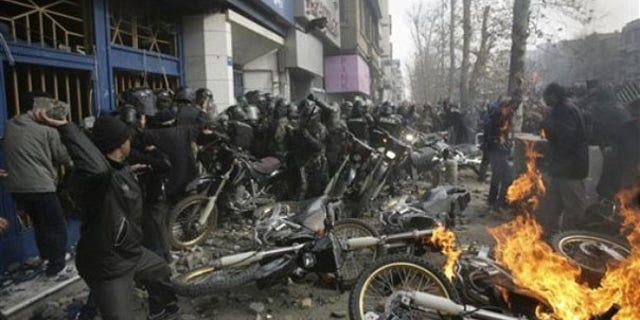 NEWYou can now listen to Fox News articles!
Sen. John Kerry has filed a formal request to visit Iran, Iranian news agencies reported Tuesday -- news made public in the middle of the government's bloody crackdown on dissidents that has left more than a dozen dead.
While representatives for Kerry have so far not confirmed whether he intends to travel to Tehran, a spokesman for Iran's foreign ministry said the country's parliament is already considering the Massachusetts Democrat's official overture.
The trip would come at a challenging time for the administration, as President Obama on Monday expressed support for Iranian protestors and condemned the government's "iron fist of brutality."
Fierce clashes in Tehran have left several protesters dead, including the nephew of opposition leader Mir Hossein Mousavi.
If Kerry goes, it would be the first such high-level visit since the 1979 Islamic revolution. Fars News Agency and WashingtonTV reported Tuesday that the senator formally made the request to travel.
"The legislative officials are studying the case and they are in charge for providing a response," Foreign Ministry Spokesman Ramin Mehman-Parast said, according to one account.
The White House appeared comfortable with the visit when it was floated last week, provided Kerry goes in his capacity as chairman of the Senate Foreign Relations Committee.
"This is the kind of trip that is appropriate for the chair of Senate Foreign Relations Committee," a senior administration official told Fox News. "This is a Kerry initiative and not at the behest of the White House."
U.S. relations with Iran remain as tense as ever. Iranian President Mahmoud Ahmadinejad thumbed his nose to the international community in a speech to supporters last week in which he said Iran will not be pressured to swap enriched uranium for nuclear fuel as the U.N. International Atomic Energy Agency has requested as a means of monitoring Iran's nuclear development.
"We don't care" about deadlines, Ahmadinehad said. "We are not afraid of sanctions against us and we are not intimidated."
The Obama administration has threatened to pursue new sanctions against Iran in response.