Kerry makes climate change a 'top-tier diplomatic priority'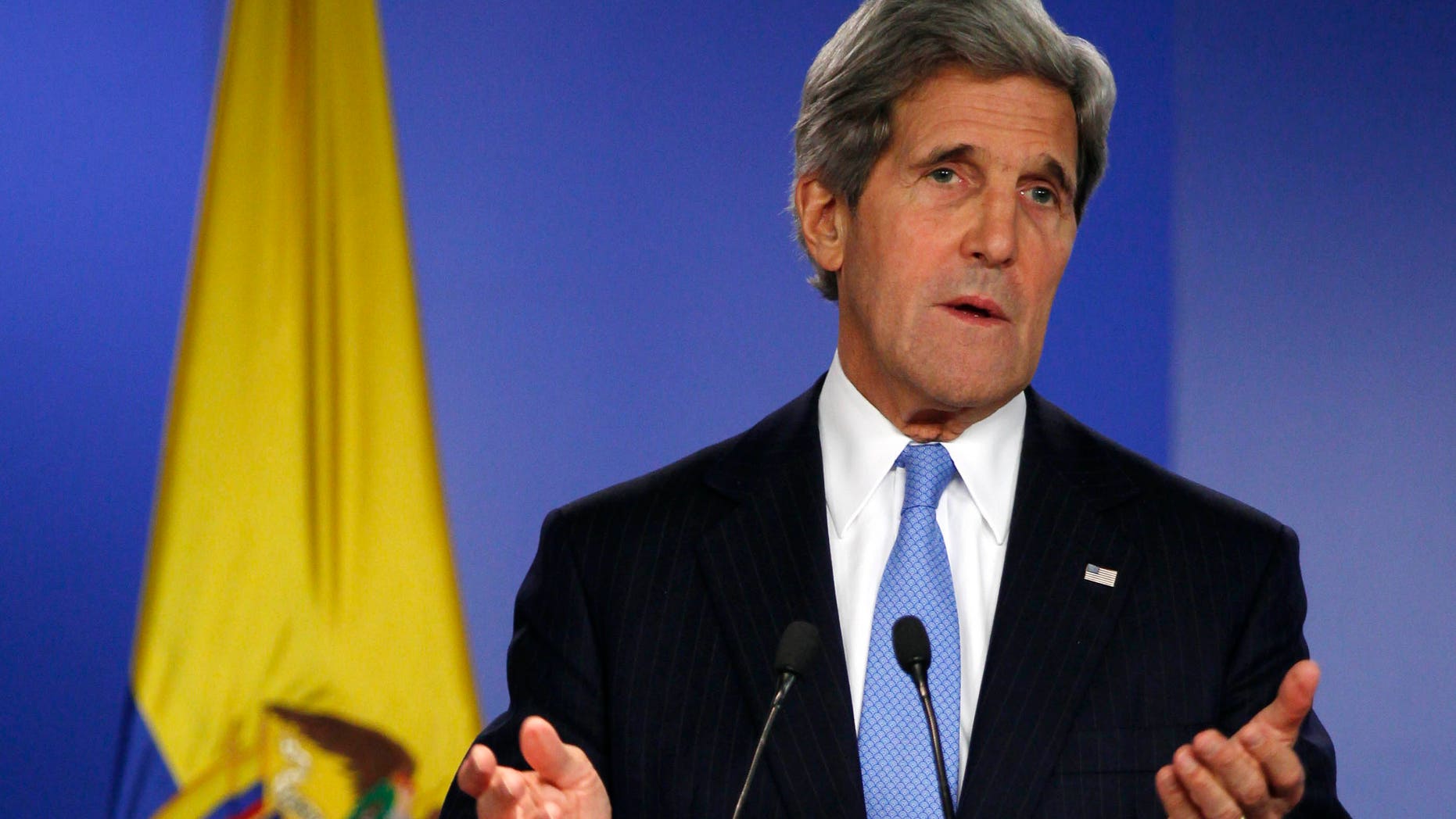 Secretary of State John Kerry, deeming climate change a "top-tier diplomatic priority," has decided to make the controversial topic the subject of his first policy initiative and is instructing U.S. emissaries worldwide to push the agenda.
"Protecting our environment and meeting the challenge of global climate change is a critical mission for me as our country's top diplomat," Kerry wrote in his Policy Guidance, which was released Friday and marked his first since becoming secretary in February 2013.
"It's also a critical mission for all of you: our brave men and women on the front lines of direct diplomacy," he said.
Kerry is pressing his case despite widespread, scientific disagreement on the issue -- particularly the argument that burning fossil fuel for energy has sent global temperatures on a permanent, upward trend, increasing natural disasters like hurricanes and monsoons.
"The scientific facts are coming back to us in a stronger fashion and with greater urgency that ever before," Kerry told diplomats and other State Department employees before laying out his seven-point directive, which largely calls for expanding and improving agreements with other countries on such related issues as "greenhouse gases" and "pollutants."
However, two of the seven directives address the issue of carbon emissions as related to the use of coal and other fossil fuels -- domestic energy sources that President Obama has pointedly tried to curtail as part of the country's overall energy policy.
In addition, Kerry told agency officials to try to "mobilize and leverage billion of dollars of funding" to transform energy economies. And he told them to promote efforts to "limit public incentives for high-carbon energy production and fossil fuels," which suggests cutting tax breaks for the coal and other industries, something the administration wants to do while increasing them for wind, solar and other so-called "green energy" initiatives.
The State Department did not respond to a request to fully explain what Kerry meant in the directives.
That Kerry made climate change -- or "global warming" -- his first policy initiative comes as no surprise, considering he and fellow Democrats have rallied around the concept and just weeks before the policy announcement, he urged residents in Jakarta, Indonesia to take action or face drastic consequences, including devastating floods.
"It's not an exaggeration to say to you that your entire way of life that you live and love is at risk," said Kerry, who also suggested climate change was "the world's most fearsome weapon of mass destruction."
However, his renewed push comes in the face of sharp criticism, led by Arizona Republican Sen. John McCain.
"Why should he talk about climate change when we have got 130,000 people in Syria killed?" McCain said on Phoenix radio station KFYI.
He also argued Kerry should redirect his efforts, since, he said, the administration has so far failed in negotiations on the Syria crisis, Iran's nuclear program and the Israeli-Palestinian conflict.
Just this week, Senate Democrats including Majority Leader Harry Reid of Nevada, showed their solidarity on making climate change a priority with a 15-hour talk-a-thon on the issue on the chamber floor.
The roughly 30 members of the so-called "climate cause" took shifts talking about the issue in a mostly deserted gallery from Monday night until early Tuesday morning.