Kentucky GOP candidate objects after nickname 'Trump' is blocked from primary ballot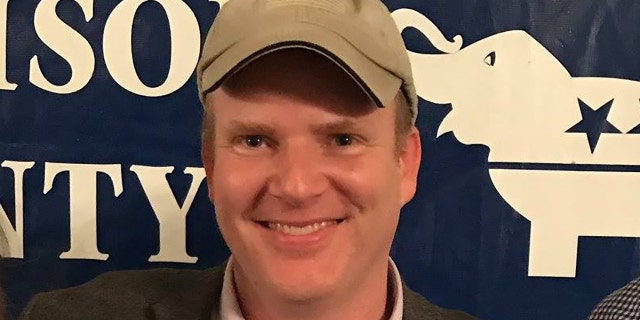 A Republican candidate running for secretary of state in Kentucky said Tuesday that he will take legal action after officials cut his "bona fide" nickname "Trump" from the GOP primary ballot.
Carl "Trump" Nett, a former CIA officer and Secret Service agent, filed in November to have his nickname appear on this year's primary ballot, the candidate said in a statement. But the nickname was dropped from the ballot after Michael Adams, a Republican opponent, filed a motion in January to have it removed.
"Is it a nickname I've had since birth or since 2014 when I ran for the Statehouse? No, but it doesn't matter because there's no law for when the nickname is applied to you," Nett told the Courier-Journal of Lousiville.
KENTUCKY SECRETARY OF STATE GRIMES IN HOT WATER AFTER REPORT REVEALS STAFF EXAMINED RIVALS' VOTING RECORDS
Secretary of State Alison Lundergan Grimes' office said it determined that Nett was using the nickname "in an improper attempt to gain an advantage on the ballot," WTHR-TV reported, citing a statement.
Nett has claimed the moniker was conferred by "angry members" of the Republican Party for his early support of Donald Trump in 2015.
But Adams contends the nickname is not genuine, claiming Nett is only using it to gain an advantage in the four-candidate primary.
"It's not actually his name; it's the president's name that he's misappropriating," he told the Courier-Journal.
Nett fired back at Adams' accusation, calling it the latest of his opponent's "dirty tricks."
"Adams has been engaged in a series of dirty tricks behind the scenes targeting me and other opponents for months," he told the Courier-Journal.
The paper reported Nett's given middle name as "Benjamin."