Kansas City mayoral candidate arrested for DUI says he 'behaved responsibly'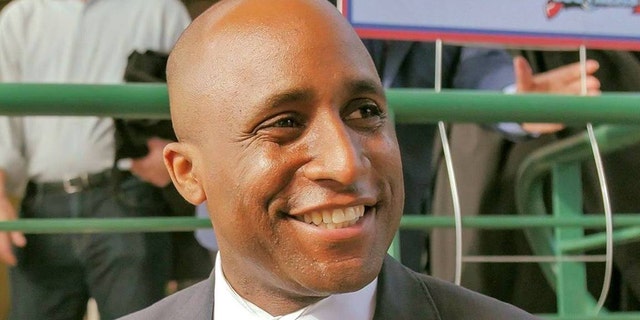 Kansas City Councilman Quinton Lucas was arrested this week on suspicion of driving under the influence, according to arrest records.
The 34-year-old mayoral candidate said he had alcohol at a university function near downtown Lawrence, Kanas, Thursday and when he got to his car, realized he should not drive back to his home in Kansas City. He decided to make the "much wiser choice to wait until [he] was more comfortable" or call a friend, Lucas told Fox News.
"It would be grossly irresponsible after a few drinks to have driven that far," Lucas said.
In a statement posted online, Lucas said he fell asleep while sitting in his car and awoke to a police officer. He said the car was parked legally and he never attempted to move it, stressing he "behaved responsibly."
Lucas was arrested for "driving under the influence of alcohol or drugs," a misdemeanor offense, according to arrest records.
He was released from jail on $750 bond Friday and is due back in court in November. He said he plans to contest the charge.
JASON KANDER WITHDRAWS FROM KANSAS CITY MAYORAL RACE TO FOCUS ON TREATING DEPRESSION, PTSD
In his official statement, Lucas stressed his appreciation for the officer who handled the situation in a "courteous" manner. He told Fox News he wanted to mention the "exceptional" officer because it's a "time when police get attacked a lot."
The mayoral election is in June 2019.