Justice Department Launches Criminal Probe Into Deaths During CIA Interrogations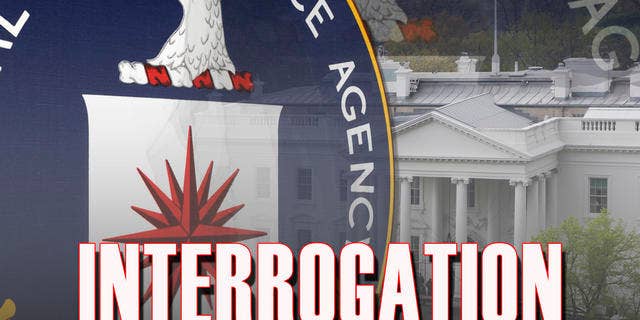 The Justice Department is moving forward with criminal investigations relating to CIA interrogations of two detainees who died in the agency's custody.
The decision, announced Thursday by Attorney General Eric Holder, is the result of a nearly two-year preliminary review into the Bush-era interrogations by prosecutor John Durham. Though the secretive probe has drawn fierce criticism from Republicans since it began, Holder reiterated Thursday that he will not abandon it.
In a statement, Holder said the review looked mostly at "whether any unauthorized interrogation techniques were used by CIA interrogators, and if so, whether such techniques could constitute violations of the torture statute or any other applicable statute."
Though the review now triggers a full investigation into two deaths, Holder indicated Justice would drop its review of the other cases.
"Mr. Durham and his team reviewed a tremendous volume of information pertaining to the detainees. ... Mr. Durham has advised me of the results of his investigation, and I have accepted his recommendation to conduct a full criminal investigation regarding the death in custody of two individuals. Those investigations are ongoing," Holder said. "The department has determined that an expanded criminal investigation of the remaining matters is not warranted."
The investigation into CIA practices, first announced in August 2009, outraged some lawmakers concerned about the precedent the Obama administration could set by investigating the war-time actions of its predecessor. Republican lawmakers revived calls to drop the probe altogether after Usama bin Laden was killed in a CIA-led raid in Pakistan, claiming Bush-era interrogations played a part in tracking him down.
Outgoing CIA Director Leon Panetta noted in a statement that, of the two cases singled out for investigation Thursday, both "were previously reviewed by career federal prosecutors who subsequently declined prosecution."
Still, he said "no decision" has been made about bringing criminal charges and pledged CIA cooperation.
"The agency will, of course, continue to cooperate fully in the remaining investigations," he said. "On this, my last day as director, I welcome the news that the broader inquiries are behind us. "
With Panetta leaving, the Senate on Thursday voted to confirm Gen. David Petraeus as his replacement.
Holder did not identify the two death cases that will be further investigated. But former and current U.S. officials who requested anonymity to discuss an ongoing investigation said Durham was looking at the deaths of Gul Rahman and Manadel al-Jamadi.
Rahman died in the early hours of Nov. 20, 2002 after being shackled to a cold cement wall in a secret CIA prison in northern Kabul, Afghanistan, known as the Salt Pit. He was suspected of links to the terrorist group Al Qaeda.
Al-Jamadi died in 2003 at the Abu Ghraib prison in Iraq. The death has been known to the public for years and a military autopsy declared al-Jamadi's death a homicide.
The Associated Press contributed to this report.