Jerry Brown Leading in California; Latinos and Women Behind Surge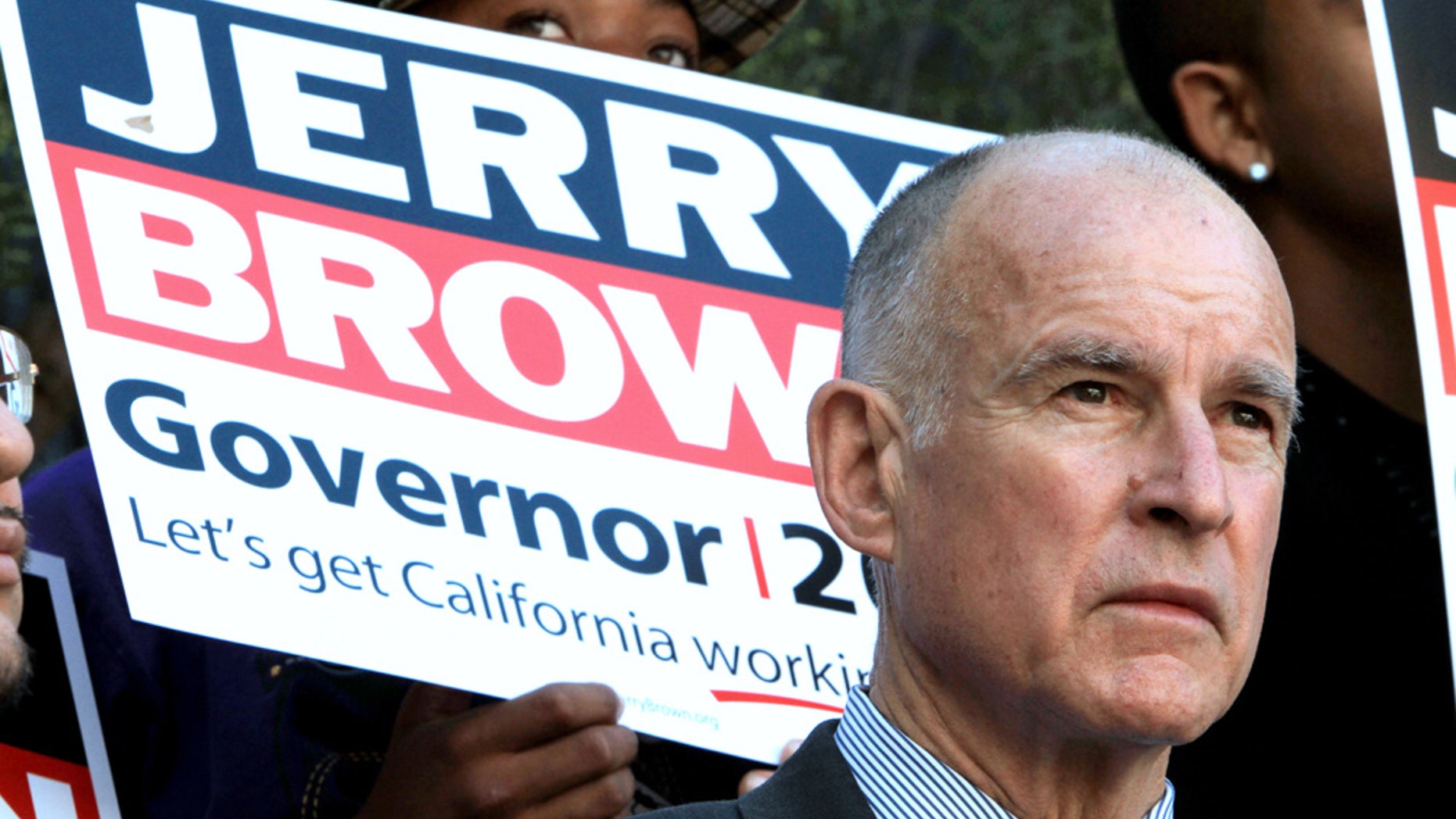 Over 50% of Latinos and 47% of women in California support Democrat Jerry Brown for Governor of California, support that has helped give him an 8 point lead over Republican Meg Whitman, according to the Public Policy Institute of California poll.
Brown leads over Whitman 44 percent to 36 percent in the California governor's race while the race between incumbent U.S. Sen. Barbara Boxer and GOP challenger Carly Fiorina continues to tighten.
The survey was taken after two controversies that roiled the governor's race — the revelation that Whitman had an illegal immigrant housekeeper for nine years and a leaked recording of a private conversation in which a Brown campaign aide called Whitman a "whore" for allegedly cutting a pension deal with law enforcement unions to get their endorsement.
The gubernatorial and Senate races have been characterized in recent weeks by nonstop attack ads on TV and campaign fliers flooding mailboxes throughout the state.
The campaigning is being driven largely by independent conservative groups spending in support of Fiorina, unions supporting Brown and a record-setting spending spree by Whitman, who has tapped her personal fortune for $142 million and has raised nearly $30 million more from outside contributors.
Whitman finds herself trailing the former two-term governor despite her enormous campaign account and extensive niche targeting of voters by gender, race and geography.
The poll found that men and white voters are divided and Independent voters are split amongst all candidates.
Brown campaign spokesman Sterling Clifford said the poll shows Brown's strategy of holding off on campaigning is paying off because many voters are only now tuning in.
"Jerry said from the beginning of this campaign, in the post-Labor Day period when people are paying attention, we'd be a lot more aggressive with Jerry's message of fiscal discipline of state government and growing the green economy," Clifford said. "They like what Jerry has to say."
Unions also have flooded voters' mail boxes with campaign literature critical of Whitman.
Whitman spokesman Tucker Bounds noted that voters have repeatedly ranked jobs and the economy as their number one issue this year. PPIC found voters preferred Whitman over Brown on this issue, as well as on the state budget and taxes.
"I don't know of a single poll in this election that Meg hasn't polled well on jobs and the economy," he said. "When voters go into the voting booth, they will support Meg because she is the most credible candidate to deliver new jobs and real change in Sacramento."
The poll numbers for the Senate race found that Boxer continues to have a slight advantage over Fiorina, 43 percent to 38 percent, a gap that continues to close since September when Boxer had a 7 point edge.
In the Senate race, Fiorina said during a campaign stop this week that negative ads against her have not swayed voters. Her spokeswoman, Julie Soderlund, said Tuesday's poll shows Fiorina has the momentum.
"Barbara Boxer has hit her ceiling with voters, and on Nov. 2 she'll meet the floor when they sweep her out of office," Soderlund said.
Boxer campaign manager Rose Kapolczynski said the senator always expected the race to tighten in the final weeks.
"We've had a sustained pounding for the last two months, much of it by outside groups, and it takes a toll," Kapolczynski said. "The good news is we're still ahead, and we have a strong campaign here for the next 13 days."
The Associated Press contributed to this article.