Jeb Bush and John McCain Call on Romney to Focus on Latino Vote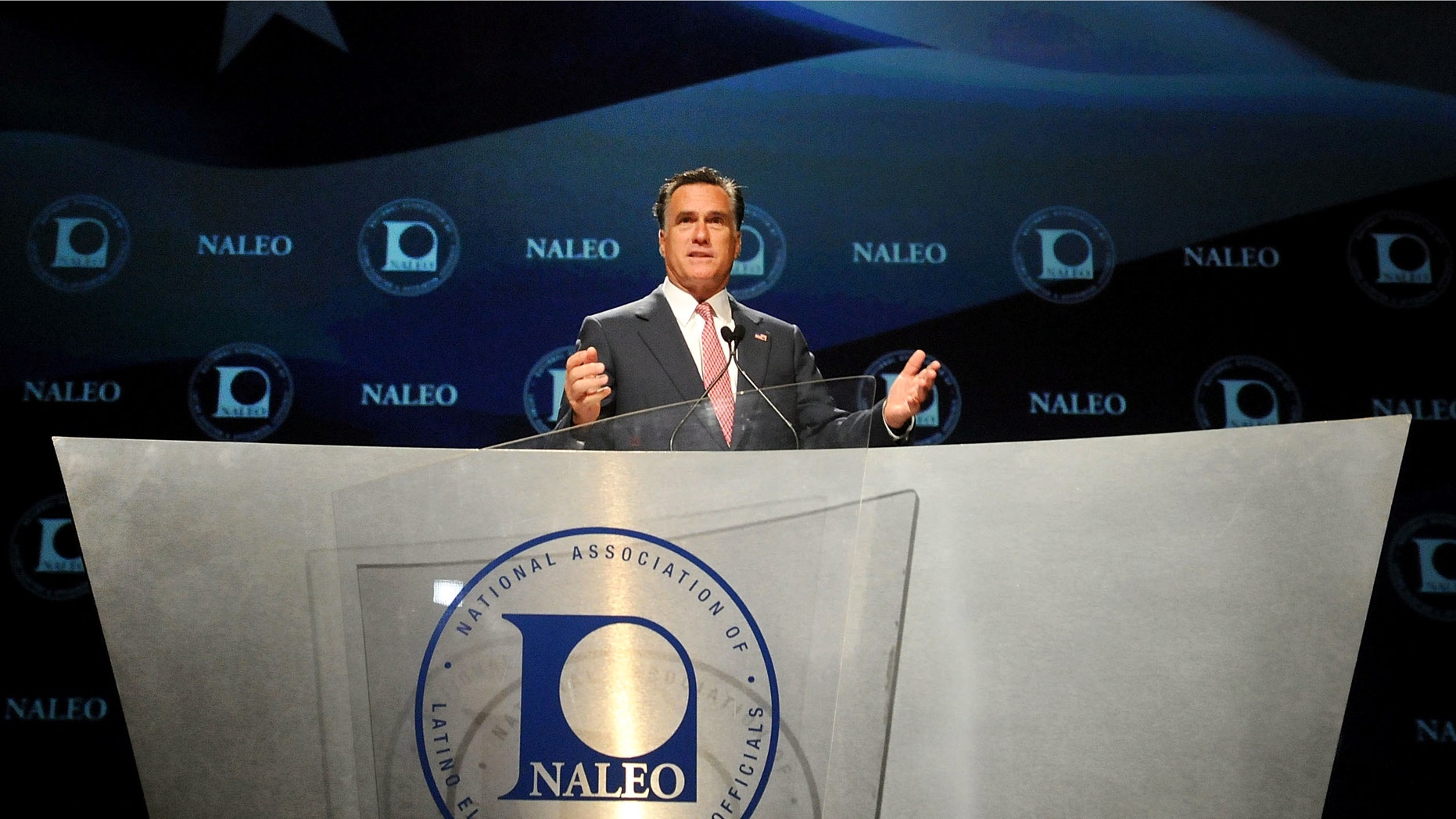 Sen. John McCain and former Florida Gov. Jeb Bush are urging the Republican presidential nominee to focus on reaching out to Latino voters, as the Democrats plan a new round on attacks highlighting Mitt Romney's tough positions on immigration.
"Gov. Romney can make inroads if he focuses on how do we create a climate of job creation and economic growth," Bush said of the Latino vote during an interview on NBC.
Bush, who has long urged his party to craft a more conciliatory message to Hispanics, added: "We've got to have a better tone going forward over the long haul for sure. You can't ask people to join your cause and then send a signal that 'you're really not wanted.' It just doesn't work."
Sen. John McCain also urged said Romney has to sell his message about jobs and the economy to women and Hispanics this November if he is to win the presidential election.
McCain, who led an unsuccessful bid against President Barack Obama in 2008, said Romney has been at a disadvantage in the campaign so far because of Obama's aggressive ad campaign that suggests Romney is out of touch with the average voter. But McCain says he thinks that perception will change as Romney gets a chance to go more on the offensive.
Speaking on NBC's "Meet the Press," McCain said Romney must convince Latino voters and women that his ability to create jobs and improve the economy is "more important than other issues."
The call from two of the leading voices within the Republican Party advocating more aggressive outreach toward Latino voters comes as Democrats say they'll hit the Romney campaign throughout the fall by portraying him as an extreme anti-Latino candidate.
Gabriela Domenzain, a strategist on Latino issues for Obama's re-election campaign, told U.S. News and World Report that the Obama campaign will highlight the tough positions on illegal immigration that Romney took during the primary season.
During the hard fought GOP primary, Romney said he would veto the DREAM Act and would support making it so hard to find work that undocumented immigrants would "self-deport."
Romney has since distanced himself from though stances, saying he would support a military-only version of the DREAM Act. The GOP candidate has not said whether he would continue the new Obama policy of exempting from deportation most immigrants who came here illegally as children, provided they are younger than 31, arrived before age 16, and have clean criminal records.
The Romney campaign said it has set 38 percent of the Latino vote as its target for the November election.
Includes reporting from the Associated Press
Follow us on twitter.com/foxnewslatino
Like us at facebook.com/foxnewslatino