It's not easy being green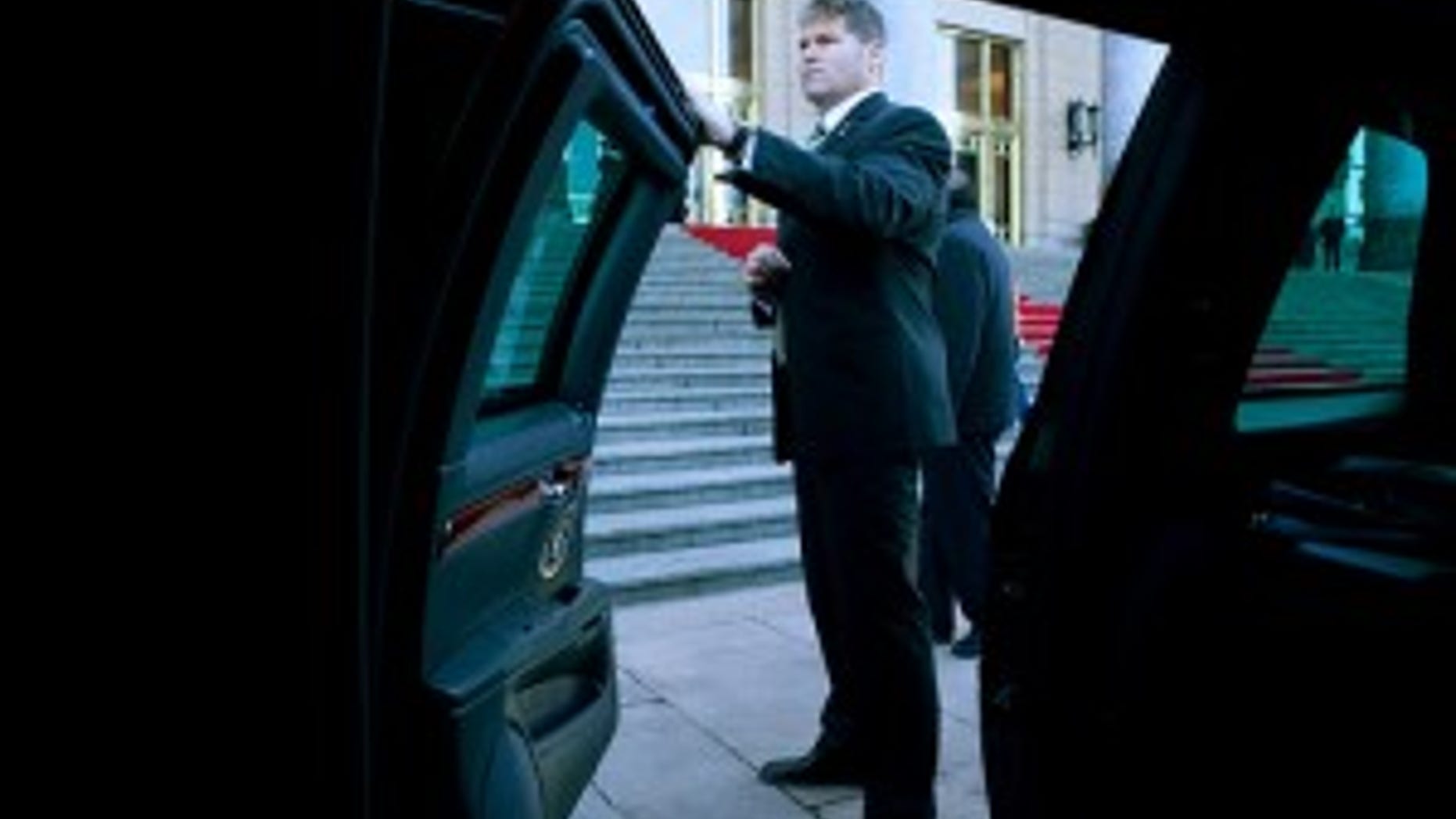 Mr Obama was in Charlotte Friday to talk about the economy at a factory which manufactures high-performance membrane separators used in lithium batteries. It's not surprising then that during a question and answer session with employees, the president was asked battery related, environmental type questions.
One in particular, could this company, Celgard, expect to see their product used in an electric presidential limousine anytime soon?
Unfortunately for this North Carolina company, no. And according to President Obama, the Secret Service is to blame...well, sort of.
As the president explained, when he first received Secret Service protection as a presidential candidate, the then Illinois senator had asked if the vehicles used could be hybrids.
"I apologize because Secret Service said no," lamented the president, but quickly added, "the reason is not because Secret Service are bad guys."
Mr Obama went on to explain his motorcade cars "are like tanks. I mean, they, as you might imagine, there a little bit extra stuff on there.  They're a little reinforced, so they weigh twice or three times what an ordinary car weighs.  So they just couldn't get the performance in terms of acceleration using a hybrid engine."
There is a bright side the president says. He's ordered the federal government to triple it's fleet of hybrids by replacing older cars in the federal fleet with the fuel-efficient hybrids and plug-in hybrid electric vehicles.
The US General Services Administration says it will double the federal hybrid fleet this year, and has committed to purchasing 100 plug ins in 2011. All these steps are part of an executive order President Obama signed in October of last year, which calls on agencies to cut the federal government's petroleum use in vehicles by 30 percent by 2020.