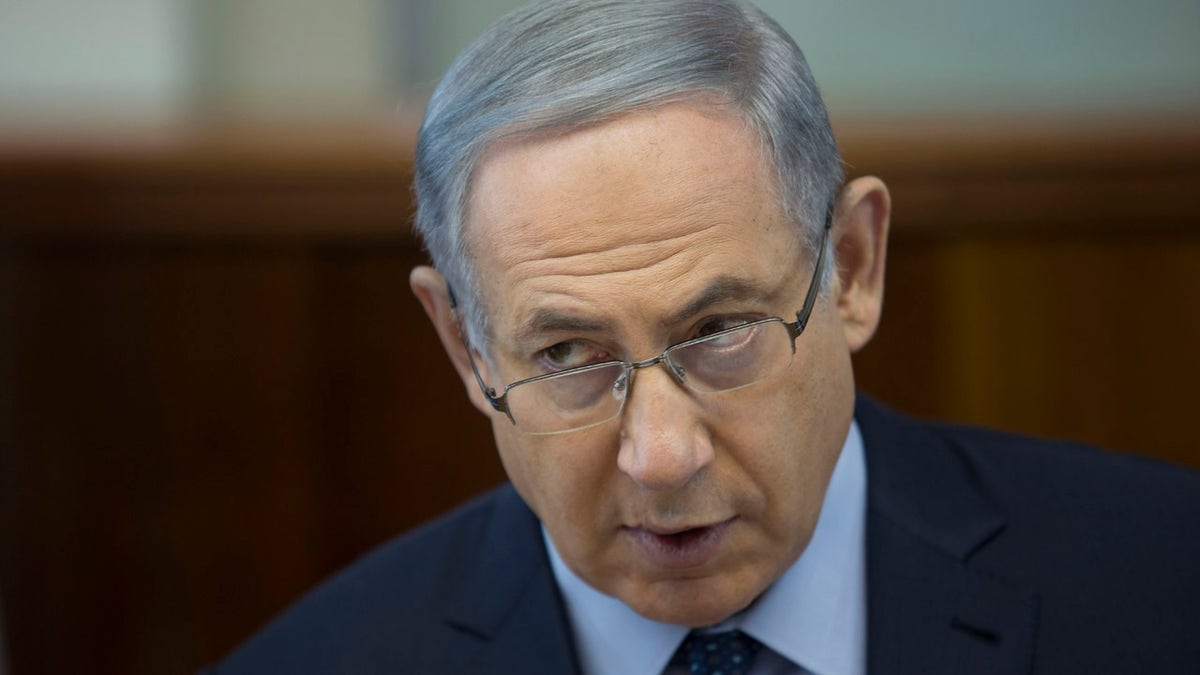 The Obama administration said Monday that it was "surprised" to learn that Israeli Prime Minister Benjamin Netanyahu had canceled a planned visit to Washington later this month, and denied an Israeli media report that claimed the White House was unable to arrange a meeting between President Obama and Netanyahu.
Netanyahu's visit had been planned to coincide with the American-Israel Political Affairs Committee's annual conference. The White House said Israel had proposed for the two leaders to meet on either March 17 or 18 and the U.S. had offered to meet on March 18.
"We were surprised to first learn via media reports that the Prime Minister, rather than accept our invitation, opted to cancel his visit," National Security Council spokesman Ned Price told reporters Monday. "Reports that we were not able to accommodate the Prime Minister's schedule are false."
A report in the Israeli newspaper Haaretz cited sources close to Netanyahu who claimed "no appropriate time" could be found to hold the meeting.
The Israeli Prime Minister's Office said Tuesday that Israel's ambassador to the U.S. informed the White House last week there was a "good chance" Netanyahu would not make the trip.
An Israeli official, who spoke on condition of anonymity because he was not authorized to discuss the issue publicly, told the Associated Press Netanyahu wanted to avoid meetings with presidential candidates.
White House Press Secretary Josh Earnest also said Tuesday "there's no reason to consider this a snub," but stressed the White House would have preferred to have heard about the change in person as opposed to reading about it in the media.
"They should have just told us," he said. "I think it's just good manners." But he said there was no offense taken.
The unusually pointed pushback from the White House was the latest signal of ongoing tensions between the U.S. and its closest Mideast ally, which have never fully recovered since Obama incensed Netanyahu's government by pursuing and then enacting a nuclear deal with Iran. The flare-up comes just days before Vice President Joe Biden is set to meet with Netanyahu during a visit to Jerusalem.
This isn't the first time Obama had been caught off guard by Netanyahu's travel plans. Last year, the White House accused Netanyahu of a breach of longstanding diplomatic protocol when he announced plans to speak to a joint session of Congress without consulting or notifying the president. Netanyahu used that speech to implore U.S. lawmakers to reject the Iran nuclear deal, which Israel sees as emboldening its archenemy.
The Associated Press contributed to this report.