Interior head suggests reducing Bears Ears National Monument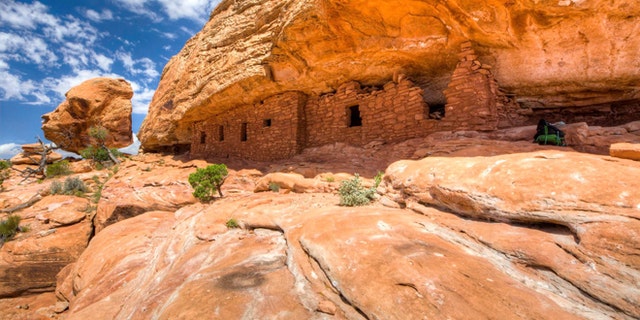 NEWYou can now listen to Fox News articles!
Interior Secretary Ryan Zinke is recommending that the new Bears Ears National Monument in Utah be reduced in size and says Congress should step in to designate how selected areas of the 1.3 million-acre site are categorized.
Zinke made the recommendation Monday as part of an interim report to President Donald Trump on the scenic swath of southern Utah with red rock plateaus, cliffs and canyons on land considered sacred to tribes.
Trump signed an executive order in April directing Zinke to review the designation of dozens national monuments on federal lands, calling the protection efforts "a massive federal land grab" by previous administrations.
Republicans have singled out former President Barack Obama's designation of Bears Ears, calling it an unnecessary layer of federal control that will close off new development.