Indiana Lawmaker Worried That Unaccompanied Migrant Kids May Have Ebola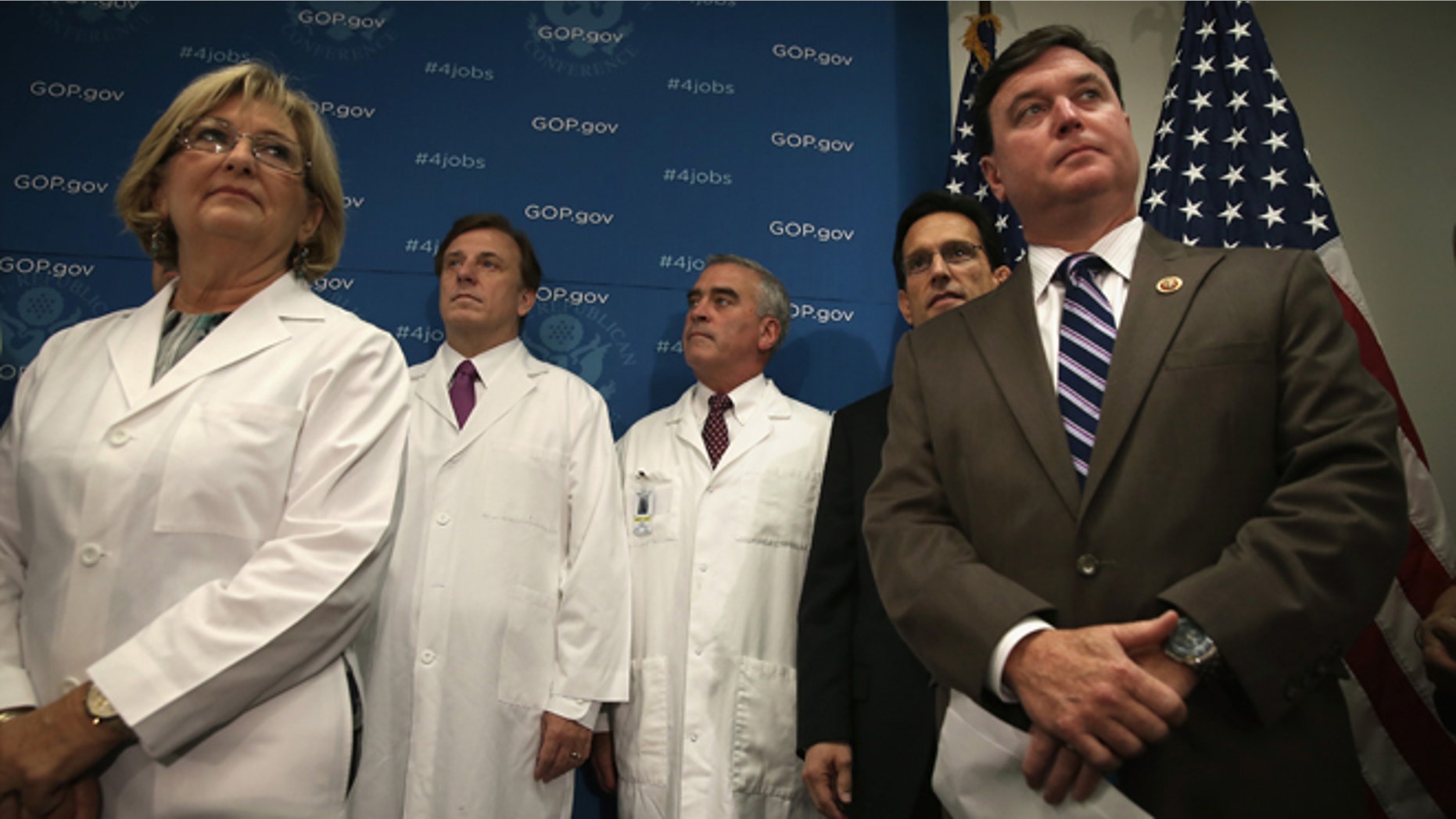 To one conservative lawmaker from Indiana, the only thing worse than thousands of unaccompanied minors streaming across the U.S.'s southern border is the possibility of unaccompanied minors were infected with the deadly Ebola virus.
U.S. Rep. Todd Rokita, R-Ind. voiced this fear while speaking to a local radio station.
Rokita referenced a conversation he had with U.S. Rep. Larry Bucshon, who is a heart surgeon, and said both lawmakers thought there was a health risk associated with the federal refugee agency placing immigrant children in the homes of U.S. relatives or sponsors.
"He said, look, we need to know just from a public-health standpoint, with Ebola circulating and everything else – no, that's my addition to it, not necessarily his – but he said we need to know the condition of these kids," Rokita said, according to The Times of Northwest Indiana.
So far no human has ever contracted the Ebola virus in the Western Hemisphere, and none of the 30,340 unaccompanied minors from Central America who were released to either sponsors or relatives have tested positive for the deadly virus.
The U.S. refugee agency said that all children released in the U.S. receive medical screenings and vaccinations before being let go from U.S. custody, but Rokita says he doubts the veracity of the refugee agency's claims and suggested the better course would be to keep all the children together in one place.
"If we believe that a majority of them should be reunited with their parents in their countries, letting them diffuse into the community is just going to be harder to get them to the hearing, harder to find out where they are, who they are," Rokita said.
The World Health Organization says death toll from Ebola has grown from 729 to 887 in recent days with most cases focused in the West African nations of Guinea, Liberia and Sierra Leone.
Cases in Liberia jumped from 156 to 255, WHO said, as the government ordered that all Ebola victims must now be cremated because of rising opposition to burials in neighborhoods around the capital. Over the weekend, police were called in amid a standoff over whether health authorities could bury nearly two dozen victims in a neighborhood on the outskirts of the capital, Monrovia.
Sierra Leone marked a national stay-at-home day Monday in an effort to halt the disease's spread. A documentary film of the first outbreak of the Ebola disease in Congo was being shown intermittently throughout the day by the national broadcaster.
The emergence of a second case in Nigeria raises serious concerns about the infection control practices there, and also raises the specter that more cases could emerge. It can take up to 21 days after exposure to the virus for symptoms to appear. They include fever, sore throat, muscle pains and headaches. Often nausea, vomiting and diarrhea follow, along with severe internal and external bleeding in the advanced stages of the disease.
"This fits exactly with the pattern that we've seen in the past. Either someone gets sick and infects their relatives, or goes to a hospital and health workers get sick," said Gregory Hartl, World Health Organization spokesman in Geneva. "It's extremely unfortunate but it's not unexpected. This was a sick man getting off a plane and unfortunately no one knew he had Ebola."
The Associated Press contributed to this report.
Follow us on twitter.com/foxnewslatino
Like us at facebook.com/foxnewslatino