Indiana bill would allow baby boxes for surrendering infants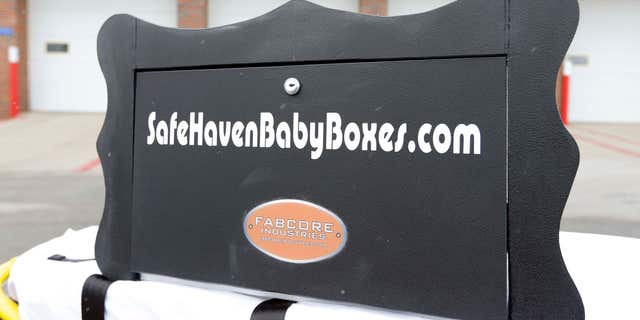 NEWYou can now listen to Fox News articles!
Indiana could be the first state to allow the use of baby boxes in an attempt to prevent the abandonments of newborn babies.
The box is a metal newborn baby incubator and is meant to save an abandoned newborn's life. The box could start showing up at hospitals, fire stations, churches and selected nonprofits if the bill passes. The box would give mothers in crisis a safe r way to surrender their child anonymously.
The bill is a natural progression of the "safe haven" laws that exist in every state in the country, Republican state Rep. Casey Cox told The Associated Press. Those laws give parents a legal way to surrender newborns at hospitals and other facilities without fear of prosecution.
Cox said his proposal draws on a centuries-old concept to help "those children that are left in the woods, those children that are abandoned in dangerous places."
The idea of a baby box originates from medieval times when convents were equipped with revolving doors known as "foundling wheels." Unwanted infants were placed in compartments in the doors, which rotated to get inside.
Supporters of the boxes say lives of the children can be saved by offering women an anonymous source to relinquish the child.
However, critics of the baby boxes say it makes it easier to abandon children without exploring every other option. Critics say the boxes do nothing to address poverty and other societal issues that contribute to unwanted newborns.
Under the safe haven laws, more than 2,800 safe surrenders have occurred since 1999, but more than 1,400 other children have been found illegally abandoned, Dawn Geras, president of the Save the Abandoned Babies Foundation, said.
Hundreds of children have been relinquished in modern day versions of foundling wheels in Europe and Asia. However, the U.N. Committee on the Rights of the Child have called for a ban on the boxes in Europe and have urged countries to endorse family planning opposed to abandonment.
In Cox's bill, which has already passed through the state's House, the state health department would regulate the boxes covering children up to 31 days old and would create a public registry listing box locations.
The Associated Press contributed to this report