In Venezuela, women selling hair to make ends meet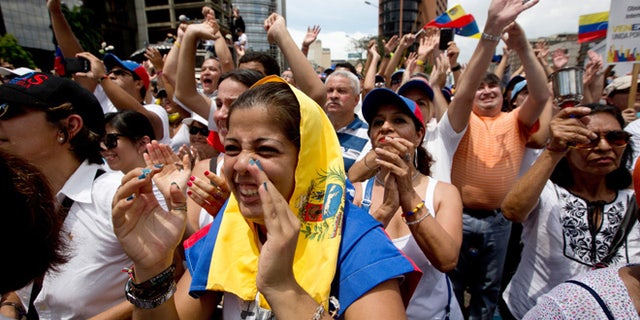 The economic situation in Venezuela has grown so dire that women are selling their hair to make enough to buy basic necessities.
In a trend that has gained momentum in recent weeks, the women are thronging to a bridge that connects Venezuela and Colombia, and selling their locks to self-appointed brokers who then sell the hair as extensions to Colombians.
It is the latest desperate measure to stem from the crisis that includes shortages of such things as food and medicine, as well as an inflation rate that now ranks as the highest in the world.
In an interview with Reuters, Celina Gonzales, 45, said she turned to selling her hair to buy medicine to relieve pain."I suffer arthritis and I need to buy medicine," Reuters quoted Gonzales as saying, adding that she did not tell her family about what she had opted to do.
"This won't be much, but at least I can buy painkillers." Gonzales waited in a long line for an hour to sell her hair for 60,000 Colombian pesos, or $20. That is about a month's salary, Reuters said.
"Venezuela has gone from being one of the most prosperous countries in the hemisphere to one where people are crossing the border to sell their hair," said John Polga-Hecimovich, a political science professor and Latin America expert at the United States Naval Academy, in an interview with FoxNews.com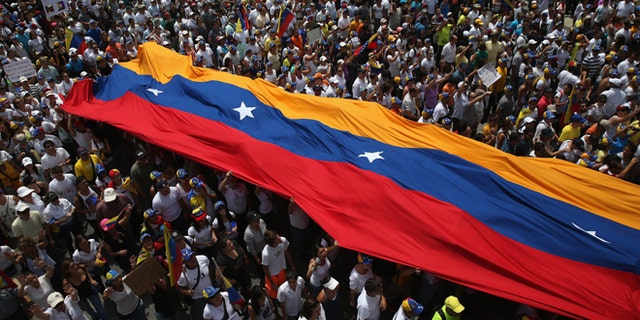 "This is indicative of the failed macro-economic policy in Venezuela," Polga-Hecimovich said. "Salaries are not enough for people to pay for the things they need."
The number of women making the trek each day to the bridge -- which has turned into a market of sorts, complete with stands for these transactions – is roughly 200, according to Reuters.
Venezuelans note the twist of fate – the bridge between the two countries used to see Colombians crossing over to work for their prosperous neighbors, or sell to them. Now, it is Venezuelans who look to Colombia to make money, to survive.
"It shows that people have no way to afford things, so they're using the most creative means to survive," said Sonia Schott, a political analyst and former Washington D.C. correspondent for Venezuelan news network Globovisión. "The economic crisis, which has political roots, has eliminated the Venezuelan people's possibilities for prosperity."
Schott said that Venezuelans and Colombians generally have been empathetic toward each other.
"We have so much in common, we understand each other's struggles, even if we don't have the exact same problems," Schott said. "Our border has always been a busy one, with Colombians at one time coming to our country, looking for opportunities. Now it's the other way around."
The Venezuelan economy is forecast to sink 8 percent this year and the International Monetary Fund forecasts inflation will soar to four digits next year. Foreign currency reserves have tumbled.
Venezuela used to be Latin America's richest country, but it is now falling apart as a plunge in the price of oil caps off years of economic mismanagement. Local production of almost everything has stalled, and there is little money to import medicine.
Between food shortages and the inability to afford what is available, many Venezuelans have resorted to consuming junk food or looking for something to eat in garbage cans.
Some go to Colombia to buy food.
Jenifer Nino, a broker who buys hair from Venezuelans, explained to Reuters how she makes the most of the locks she obtains.
"I can take off volume, cut strands here and there or make a ponytail and cut all the hair," she said. "Most of the women come here with little kids and after cutting their hair they go buy food."
The Associated Press contributed to this report.