In forceful letter, Rubio demands that Kerry meet with Cuban dissidents on trip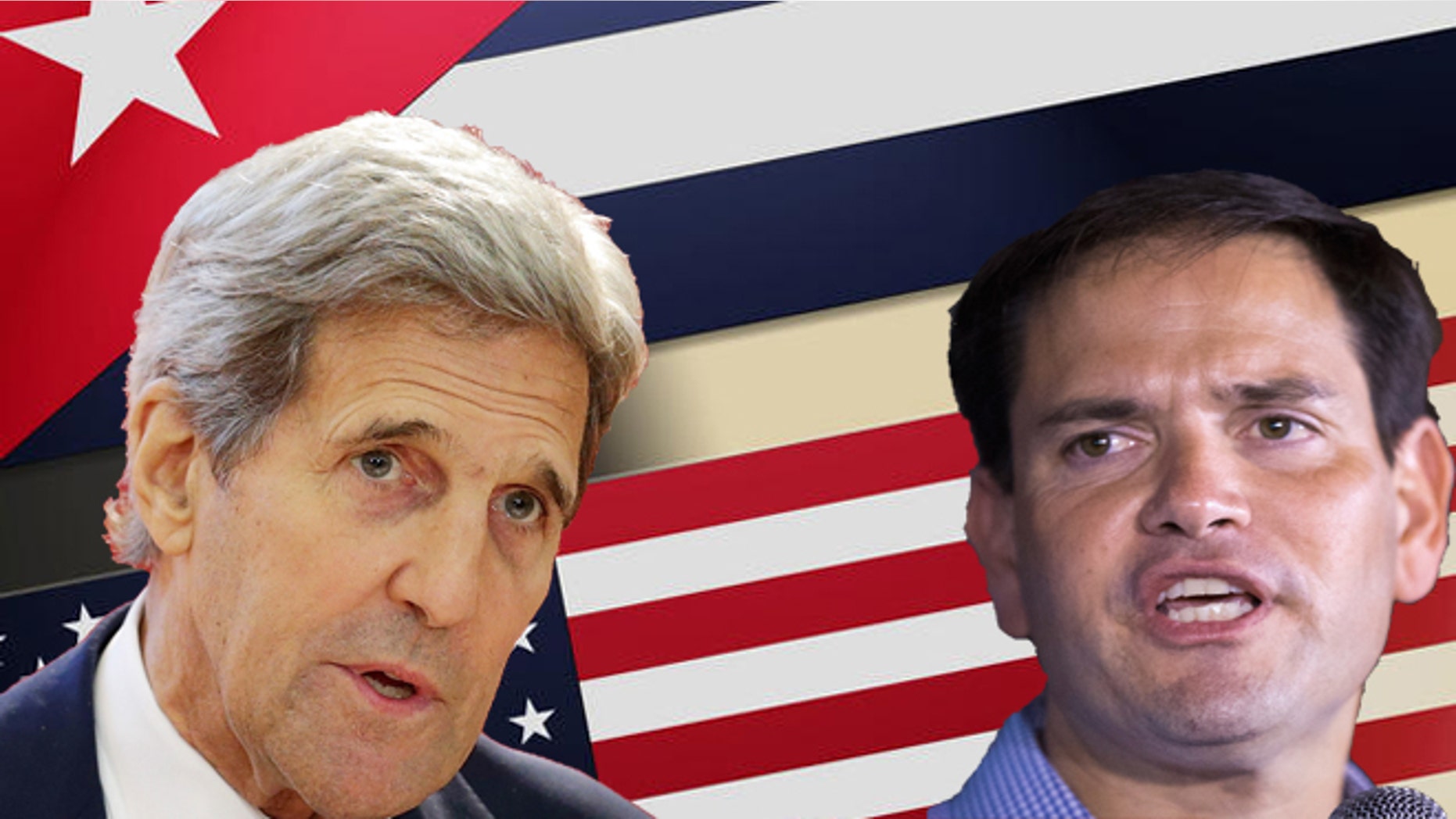 Florida Sen. Marco Rubio is pressuring U.S. Secretary of State John Kerry to meet with pro-Democracy activists in Cuba during his trip to Havana later this week.
In a sharply worded letter, Rubio – a Republican presidential candidate – asked Kerry to demand the release of political prisoners and meet with Cuban dissidents, whom he called the "legitimate representatives of the Cuban people."
"Despite all the setbacks President Obama's [policies] have inflicted on the cause of a free and democratic Cuba, I urge you to at least use the opportunity of your upcoming August 14th trip to Havana to demand the freedom and rights of the Cuban people," the Cuban-American lawmaker said in his letter, according to the Hill.
Rubio is one of a number of U.S. senators who have vowed to block the nomination of anyone President Barack Obama chooses to fill the new ambassador post in Havana. They have said they will continue to block it until the government of Raúl Castro agrees to a number of demands from conservative U.S. lawmakers, including bolstering its human rights record.
In his letter, Rubio also said that a refusal to meet with the Cuban dissidents would be an "unforgivable betrayal of America's moral leadership in the world."
"At the very least, don't send another message that, under this president, America cares more about endearing itself to the oppressors instead of standing up for the oppressed," he said.
The lawmaker, however, appears to be fighting an uphill battle in regards to his stance on Cuba, as a recent Pew Research poll found that nearly three-quarters of Americans approve of U.S. efforts to restart diplomatic relations with Cuba and two-thirds of Republicans want to end the decades-long trade embargo with the island nation.
"[Rubio] is one of the few voices on that side. You just don't have very many anymore," Kirby Jones of Alamar Associates, which advises companies on how to deal with Cuba, told KSPR.
Secretary Kerry leaves on August 14 for Havana, after he and Cuban Foreign Minister Bruno Rodríguez reopened the Cuban embassy in Washington, D.C. last month.
Kerry is expected to raise the U.S. flag over its embassy in Havana during his trip.