Immigration activists retool their push for reform, reach out to Trump and GOP
NEWYou can now listen to Fox News articles!
A new roster of moderate and conservative Latino groups could have a seat at President-elect Donald Trump's immigration policy table.
Trump, who campaigned on taking a strong stance against illegal immigration, and did better with Latino voters than expected – getting 29 percent of their vote, and more than 35 percent in some regions -- could find common ground on the issue with groups like the U.S. Hispanic Chamber of Commerce and even conservative leaders who did not endorse him and have leaned toward a moderate approach to immigration.
Since the election, groups and Latino leaders around the country who vehemently denounced Trump for his calls for strict enforcement have called meetings to strategize how to tailor their push for immigration reform to the new political landscape that few expected to see in 2017. Many have reached out to Trump's transition members to arrange meetings or pledge to work together – despite differences of opinion -- to move forward the long-stalled plan to fix the immigration system.
TOP TRUMP ADVISER PREDICTS SWIFT CHANGE ON IMMIGRATION
Their efforts have been unfolding at the local, state and national levels, though they have generated little attention compared to the spotlight on protests against Trump and warnings by some advocacy groups about mass deportations.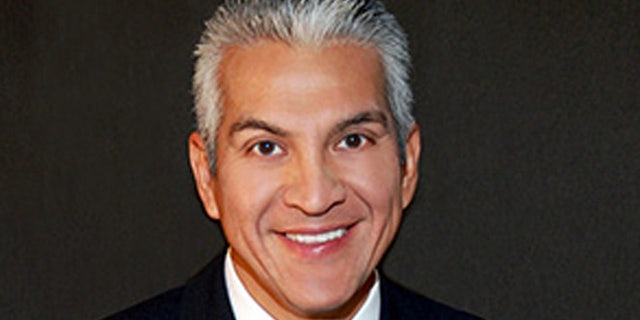 "By the will of the people, Donald Trump was elected the 45th president of the United States, that is the fact of the matter," said Javier Palomarez, president of the U.S. Hispanic Chamber of Commerce, to FoxNews.com "Just as we asked Donald Trump to adhere to the election results, to be respectful of the process, we, as Latinos, must do the same in return. Now we need to come together as Americans and put aside differences."
Palomarez, who had been a vocal critic of Trump and who endorsed Hillary Clinton, said he called Michael Cohen, executive vice president of the Trump Organization and special counsel to Trump, to express his desire to work with the president-elect on immigration and other issues of concern to Latinos.
"We both agreed to let bygones be bygones," Palomarez said of his conversation with Cohen the day after the election. "Our job is to remove the emotion, do what's right for this country, and offer ourselves to the extent that we can add value."
"We're in favor of an economic approach to immigration," Palomarez said to FoxNews.com "For us and the 4.1 million Hispanic-owned firms in the United States, immigration reform has always been an economic imperative."
A feasible approach to immigration reform, Palomarez said, would continue to fuel the entrepreneurial spirit and commitment to hard work that "make businesses stronger and advance the American Dream."
Palmorez said that he and other leaders will be closely watching Trump's steps to gauge how open he will be to ideas about how to deal with immigrants here illegally who have not committed crimes.
"Can we advise him on his policies before he acts or pushes for policy changes?" Palomarez asked rhetorically. "Can we collaborate with him on areas of mutual interest?"
On social media, many immigrants without documents have been debating how to move forward – whether to try to legalize their status and take a risk, whether to hide, whether to return to their homelands, whether to keep protesting.
Many have posted comments assailing Obama, saying that in eight years he did nothing to advance comprehensive immigration reform, and instead deported nearly 3 million people. Many say they hope that Trump deports criminals and people who pose a threat to national security.
Daniel Garza, executive director of the conservative group Libre Initiative, funded by the Koch brothers, said that immigration must be dealt with on a piecemeal basis, not comprehensively. Garza said that most Latinos agree with the need to secure the nation's borders and enforcing immigration laws.
"There's a consensus for permanent immigration reform," Garza said, adding that Libre has opposed the Obama administration's executive actions to give a temporary shield from deportation to immigrants brought to the United States illegally as minors.
"No president can undermine the constitution," Garza said. "That doesn't mean we can't move quickly on immigration reform, it has to be the first order of business."
Garza's group is planning to focus its efforts in the next few weeks to pushing for the hundreds of thousands of immigrants who qualified for the executive action program known as Deferred Action for Childhood Arrivals (DACA) from being deported.
Trump has denounced DACA as executive overreach by Obama, and his immigration advisers says it is one of the Obama administration's executive actions the president-elect plans to rescind.
Garza agreed that DACA was an overreach by Obama, but said those who qualified for it – and therefore were able to obtain work permits and driver's licenses – should not be punished for coming forward.
"I worry a lot about the DACA kids, we need to protect them, they're vulnerable, we will push to move quickly toward immigration reform. "We're concerned about kids who came forward because the president promised them protection and exposed them to quick deportation. That's not fair."
Ali Noorani, the executive director of the National Immigration Forum, which advocates for more lenient policies, said that many Republicans support allowing some people who meet strict criteria a chance to legalize.
Many activists groups see these Republicans as a conduit between them and the new administration.
"We're going to have meetings with House and Senate Republicans," Noorani said. "We can have a functional legal immigration system, and effective and humane enforcement."
Trump's tough talk on immigration dominated the headlines. He vowed to build a wall along the U.S.-Mexico border, as well as step up interior enforcement by going after criminals, making sure they are not released back into the community, and deport them.
At the same time, several times – including in a town hall with Fox News host Sean Hannity – Trump said that he was mindful of people who, other than breaking civil immigration laws, were hard-working, have built lives and raised families here, and were eager to legalize their status.
Trump said that he would determine how to handle this population after the borders are secure.
"He said he was going to deport only those involved in nefarious activities – the rapists, murderers and drug traffickers," said Reverend Samuel Rodriguez of the National Hispanic Christian Leadership Conference, who met with Trump during the campaign.
"Donald Trump spoke at some of our churches," Rodriguez said.
"He acquired the support of 30 percent of the Latino community, the reason is because Latinos are people of faith and Hillary failed miserably. Donald Trump can grow that 30 percent if he engages the community with compassion."
"I don't want Latinos living in fear," he said.
"He must build a wall, but also a bridge," the pastor said, noting that he is seeking another meeting with Trump to discuss working together. "I want to make sure he's faithful to his commitment" to help minorities gain access to better education and job opportunities.
Rodriguez said he wants to help -- through his vast network of multicultural faith leaders and congregants -- bring people together and stop the vitriol pervading social media.
All told, Palomarez said: "One thing I've learned in last 12, 13 14 months is to not underestimate Donald Trump."
"I think he will bring that same grit, that same drive, to his policy agenda and get a lot of what he plans done," he said. "He may not do it the way others would, but by God he gets it done."