Illinois Senate Kicks Blagojevich Out of Office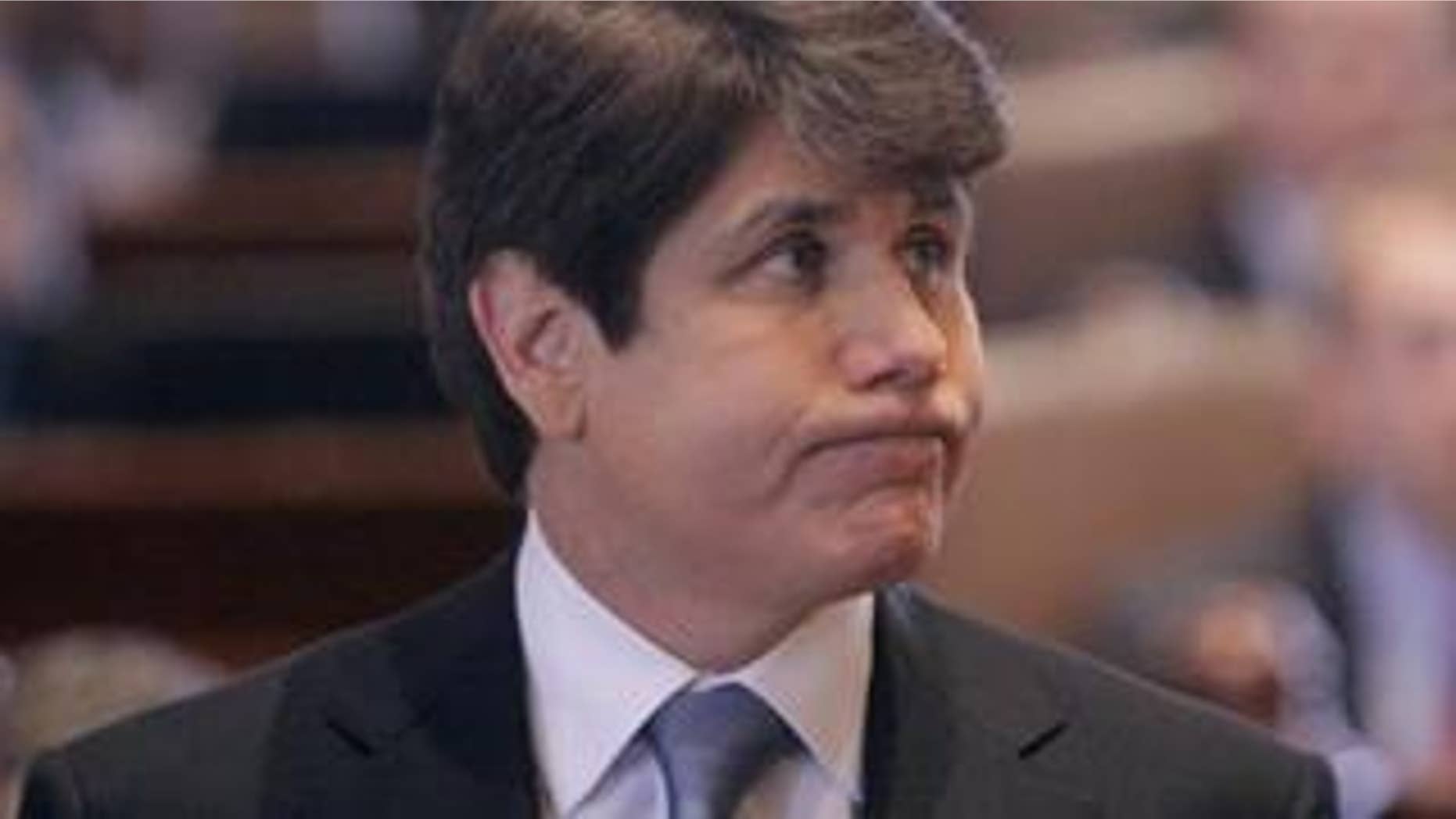 Illinois senators stripped Gov. Rod Blagojevich of power Thursday in the final act of a political drama that handed the reins of state government to his estranged lieutenant governor, Pat Quinn, and likely will end Blagojevich's career in politics.
Senators voted unanimously to convict Blagojevich and bar him from holding political office in the state again.
Democratic Lt. Gov. Patrick Quinn, one of Blagojevich's critics, was promptly sworn in as governor and said he would work to "restore the faith of the people of Illinois in the integrity of their government."
Blagojevich's name and picture were promptly stripped from the state's official Web site, and his photo was removed from a display at the Capitol entrance. Quinn also canceled Blagojevich's security detail.
Blagojevich said he was saddened and disappointed by the Senate's decision but not at all surprised.
"I predicted it," he told a pack of reporters outside his home Thursday evening. "The fix was in from the very beginning."
Blagojevich vowed to keep fighting for ordinary citizens in the private sector and to clear his name.
"The fight goes on," he said. "Just because I'm not governor doesn't mean I won't keep fighting for the causes I've always fought for."
The governor's impeachment was triggered by his arrest last month on a variety of federal corruption charges. The criminal complaint against him included a long list of shocking quotes related to Blagojevich's apparent attempt to auction off President Obama's former U.S. Senate seat and pressure people for campaign donations.
Obama released a statement Thursday night, calling it "a painful episode for Illinois."
"For months, the state had been crippled by a crisis of leadership," Obama said. "Now that cloud has lifted. I wish Governor Quinn the best and pledge my full cooperation as he undertakes his new responsibilities."
The former governor had refused to take part in the state Senate trial, but he surprised everyone by asking to make a closing statement Thursday, in which he insisted that he should not be tossed out of office on what he called incomplete evidence.
"You haven't proved a crime, and you can't because it didn't happen," Blagojevich pleaded to state senators. "How can you throw a governor out of office with insufficient and incomplete evidence?"
But state senators were unswayed. One by one, before casting their votes, they expressed their contempt for Blagojevich with a litany of epithets, calling him "dishonest," "devious," "corrupt," and a "hypocrite."
They also blasted him for taking a media tour this week to disparage the impeachment hearing before showing up at the trial at the 11th hour without presenting any evidence of his innocence. By making a speech instead of testifying, Blagojevich did not have to take an oath or answer any questions.
"We must find him unfit for this great office," state Sen. William Haine said.
Other lawmakers gave Blagojevich credit for turning in an entertaining performance, with one senator wishing Blagojevich well in his next career in Hollywood.
The description of Blagojevich by lawmakers was in contrast to his portrayal of himself as a passionate advocate for the little guy who made political enemies with his aggressive style.
But in his rebuttal to the governor's statement, impeachment prosecutor David Ellis painted Blagojevich as a selfish politician who had become a "stain on the state."
"He doesn't think one minute about the people, just himself," he said, asserting that the impeachment was for the people, not to punish Blagojevich as he had suggested.
"He has a Constitutional right not to be thrown in jail without a fair trial," he said. "But he does not have a Constitutional right to be governor. That is not a right; it's a privilege and he forfeited that right. He has abused the power of his office."
Blagojevich acknowledged that the truth about his conduct is "maybe not flattering in some cases," referring to several secretly recorded conversations played earlier in the trial.
The FBI wiretaps appear to show Blagojevich linking his decision on legislation to receiving campaign contributions.
Blagojevich told the state Senate the tapes captured something that "all of us in politics do in order to run campaigns and win elections."