Idle lawmakers' chair game outrages mother who lost her son in 2013
A New York mother whose son was killed in a traffic accident is outraged that state politicians ended their 2018 session Thursday without renewing speed cameras  – but had time for fun and games at the state capitol.
Amy Cohen lost her son, Samuel Cohen Eckstein, in 2013 when the 12-year-old was hit by a van and killed as he crossed a street in Brooklyn.
"They should be ashamed of themselves," Cohen told CBS New York. She was especially furious with lawmakers' silly antics surrounding state Sen. Simcha Felder, a Democrat who votes with the Republicans.
While there was no vote on important issues like sports betting, revenge porn and guns in schools, Felder's GOP colleagues found time to tape him to a chair with a sign reading "Reserved Threw [sic] 2019" in an attempt to have him continue voting with them in conference for the next legislative session.
Lawmakers' inaction on speed cameras means the devices will be turned off in 140 New York City school zones next month.
"Hundreds and hundreds of your constituents have written you letters. We hope you will take the time to read them," Cohen shouted at Felder, who represents the district where Sammy was killed, during an Albany lobbying trip last week as she waved the letters at him.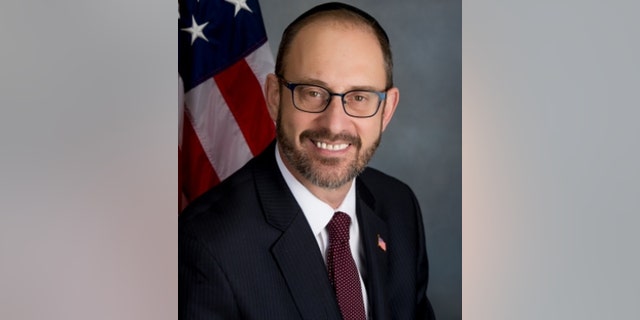 Felder would not take the letters, so Cohen tossed them at the Brooklyn lawmaker as he entered an elevator.
"I've read some of those," he said.
The city's Department of Transportation says the speed cameras have meant 17 percent fewer injuries and 55 percent fewer deaths.
Gov. Andrew Cuomo said the state Senate was stalling on the speed camera issue and that the cameras need to be operational before school starts.
"I think it would be an atrocity if the Senate doesn't make sure that the speed cameras are renewed by September," he said, according to CBS. "I will bring them back at any time on a moment's notice."
"I think the Senate is 100 percent wrong. It is an abrogation of their responsibility," Cuomo said.