Idaho schools instructed to keep parents in dark about student's gender, name transitions
Idaho School Boards Association says, 'School employees should not disclose a student's transgender status' to parents without consent or 'legitimate need to know'
EXCLUSIVE: Idaho public school districts are being told to adopt policies preventing employees from disclosing a student's name and gender transitions to parents unless first obtaining the student's consent, Fox News Digital has learned.
School districts throughout Idaho have been adopting policies to keep parents in the dark about their children's gender identity and sexual orientation at the instruction of the Idaho School Boards Association (ISBA), according to school district policies and email correspondence obtained through FOIA requests by Parents Defending Education, which were shared with Fox News Digital.
Policies adopted on "Gender Identity and Sexual Orientation" in the Buhl, Challis, Marsh Valley, Middleton, and Wilder school districts say an employee could be demoted or even fired for violating a student's confidentiality on LGBTQ issues.
"School employees should not disclose a student's transgender status or sexual orientation to other individuals, regardless of setting, including the other school personnel or (in the case of middle school, junior high school, and high school students) the student's parents/guardians, unless they have a legitimate need to know or unless the student has authorized such disclosure," the school district policies read.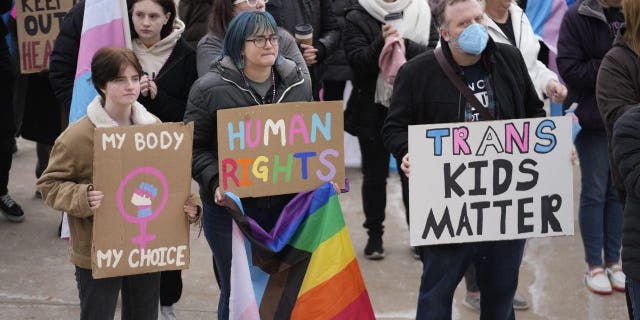 'TRANS LIVES MATTER' PROTESTERS OCCUPY OKLAHOMA STATE CAPITOL: 'THIS IS OUR HOUSE!'
"Action in violation of such student confidentiality may subject an employee to discipline, up to and including possible termination and for certificated personnel, a report to the Professional Standards Commission," the policies read. "When contacting the parent/guardian of a transgender student, school personnel should use the student's legal name and the pronoun corresponding to the student's gender assigned at birth unless the student or parent/guardian has specified otherwise."
The policy is modeled after guidance by ISBA that appears to date back to 2015, when Jess Harrison, then-director of ISBA communications and government affairs, unveiled it in the September 2015 issue of Slate, the ISBA's internal magazine.
The ISBA offers a template of the confidentiality policy regarding gender identity and sexual orientation for school districts, and many school districts in Idaho have adopted some version of it.
Nicole Neily, the president of Parents Defending Education, told Fox News Digital that it's "time for local school districts to take a stand against these unaccountable bureaucracies and cut off the spigot."
"This is further proof that living in a 'red' state doesn't protect families from these issues in school - and that the traditional power brokers in education policy who families have trusted for many years, like school board associations, are as much a part of the problem as well-known activist groups," she said. "It's worth noting that state school board associations are funded by dues from local school boards - which themselves are paid for through taxes."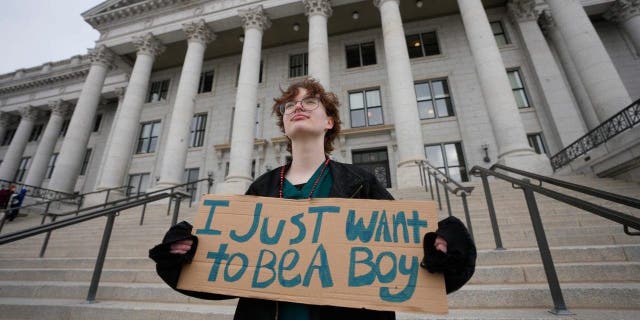 PA. PAID THOUSANDS IN ARP FUNDS TO ORGS PROMOTING 'QUEER STORY HOUR' FOR KIDS, 'GENDERQUEER' ART PARTY
The Payette School District pushed back against the provision about parental notification in December 2021, according to email correspondence obtained through the FOIA request.
Emails show that a Payette School District employee had informed an ISBA member "our board refuses to remove parent rights for a minor," which caused the ISBA member to advise the district to consult its own attorney.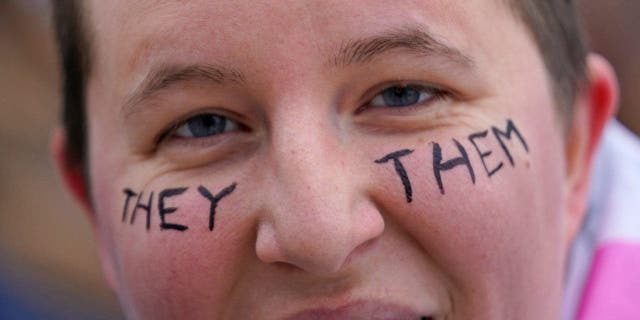 MARYLAND SCHOOL DISTRICT UNVEILS LGBTQ BOOK LIST THAT TEACHES WORDS 'INTERSEX,' 'DRAG QUEEN' TO PRE-K STUDENTS
The school district did eventually adopt a policy on confidentiality in 2022, but it removed the reference to parents and guardians.
It states that school employees "should not engage in discussions relating to a student's transgender status or sexual orientation to other individuals, regardless of setting, including students or school personnel, unless they have a legitimate educational or safety need to know or unless the student/family has authorized such disclosure."
The ISBA did not respond to Fox News Digital's request for comment.