'Hustler' magnate Larry Flynt endorses Clinton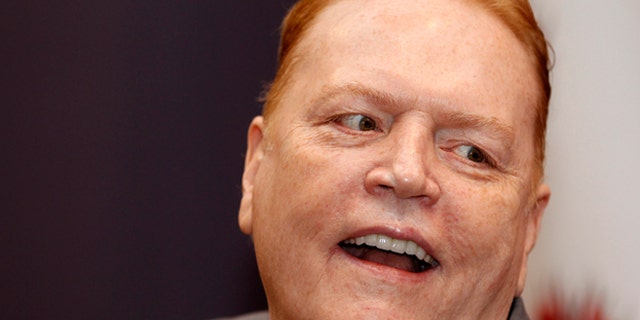 NEWYou can now listen to Fox News articles!
As Hillary Clinton faces a raft of bad press over conflict-of-interest allegations at her family foundation, at least she's got one outspoken advocate in her corner: Larry Flynt.
The king of the Hustler empire tells Bloomberg Politics that he's endorsing the former secretary of state for president in 2016.
The self-described "smut peddler" often backs Democrats. But this time around, Flynt said his motivating factor is the Supreme Court and the potential for a second President Clinton to tilt the balance away from the conservatives.
"We've had a right-leaning court for half a century," he told Bloomberg. "But if Hillary gets in, chances are she's going to have an opportunity to appoint two, maybe three justices ... and we could shift the balance there."
Flynt, who was left partially paralyzed after being shot in 1978, is a fierce defender of First Amendment freedoms -- particularly as they pertain to pornographers -- and described himself as a feminist of sorts to Bloomberg, as he backed the candidate he hopes would be the first female president.
He acknowledged: "I'm sure that Hillary doesn't necessarily approve of everything I do."
Don't expect Flynt to be stumping for Hillary any time soon, however.
"Hillary doesn't need no help from me," he said. "All she needs to do is start fighting back."