Huckabee Releasing South Carolina Team? Not So Say Huck Insiders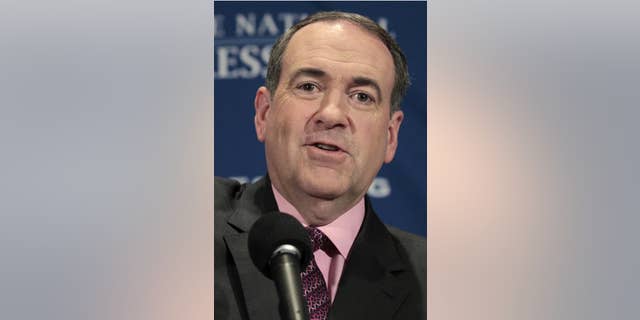 NEWYou can now listen to Fox News articles!
A source close to former Arkansas Gov. Mike Huckabee tells FOX News that rumors the 2008 GOP presidential runner up is releasing his South Carolina campaign team - which would have been a sure sign that Huckabee was opting out of a 2012 bid - "are simply not true."
This is in response to press reports claiming Mr. Huckabee reached out to his supporters in South Carolina to give them permission to seek work on other presidential campaigns. South Carolina is the home of the critical 'First in the South' presidential primary and would be crucial to Huckabee if he decided to mount a campaign.
The source who asked not to be named in order to discuss potential campaign strategy said Huckabee "periodically checks in with supporters in all the key states, but that South Carolina rumor is just not true."
Those close to Huckabee are pushing back hard against the swirling rumor about Huck's South Carolina team.
"He still hasn't made up his mind," said Alice Stewart, Huckabee's national press secretary during his 2008 run. "He is talking to people who have ideas about what it takes to put together a winning campaign and making sure the funding will be there if he ends up deciding to go for it."
Huckabee ran very strong in South Carolina during his 2008 run, where he lost to eventual GOP presidential nominee John McCain by 3 percentage points.
In 2008 Huckabee enjoyed support from evangelical Christians in South Carolina, where 83% of registered Republicans regularly attend church services, according to a 2010 Winthrop poll.
The former governor currently hosts the show "Huckabee" on FOX News Channel.