Houston Voters CRUSHINGLY Reject Law Allowing Cross-Dressing Men To Use Women's Bathrooms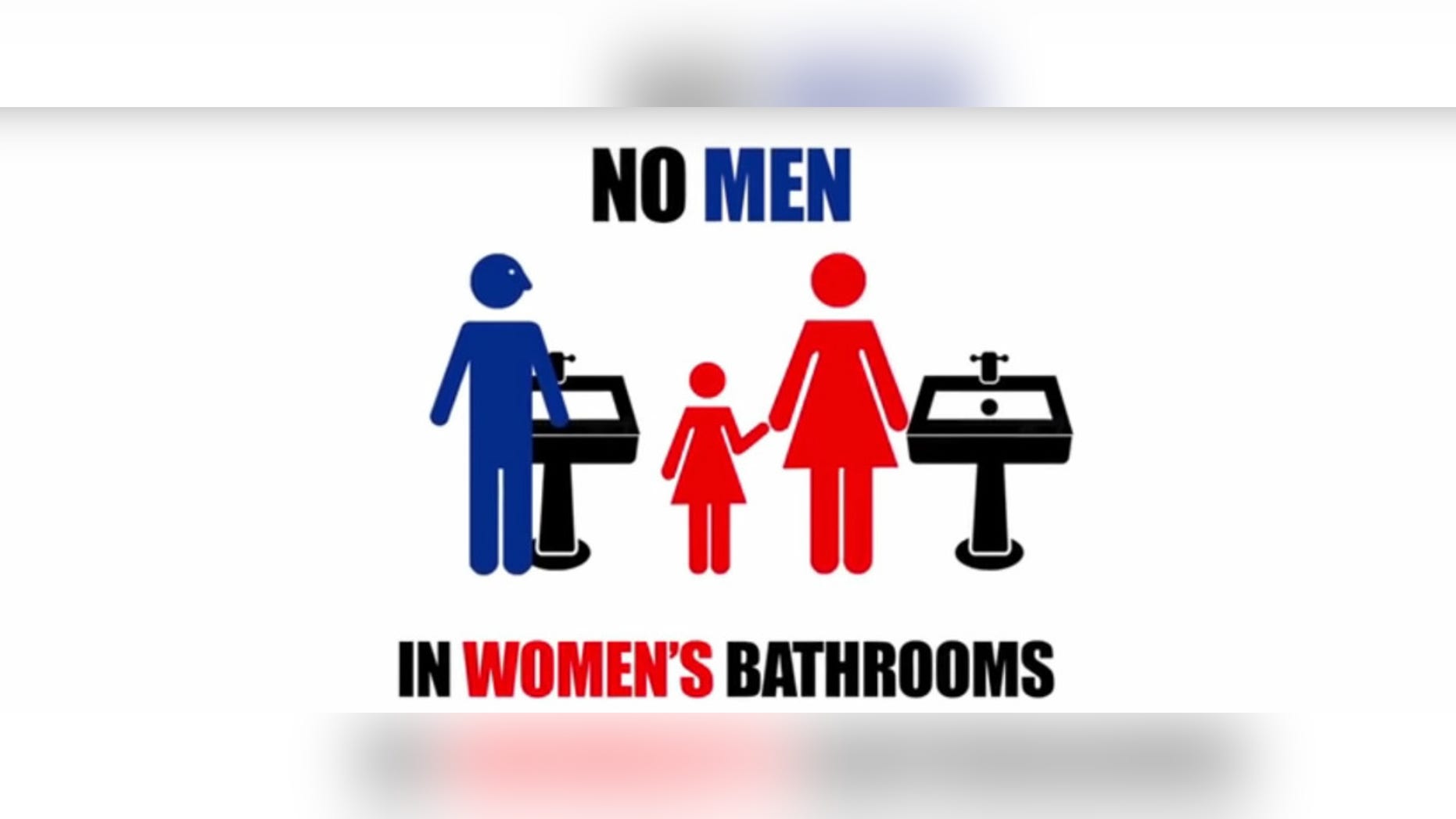 An ordinance in Houston that provided far-reachingnondiscrimination rights for gay and transgender people went downin flames on Tuesday night — and it wasn't remotelyclose.
The Houston Equal Rights Ordinance — Proposition 1 on thelocal ballot would have extended bans on employment and housingdiscrimination based on race, religion, sex, national original andother classifications to gay people, bisexual people andtransgender people.
Foes of the law focused like a laser beam on the transgenderaspect of the law. They characterized it as the "bathroomordinance," saying it would allow men who wear women'sclothes — and sexual predators — to use publicwomen's bathrooms. They also said the ordinance wouldconflict with religious liberty and generate a raft of litigationagainst Houston's small businesses.
By the wee hours of Tuesday morning, 95 percent of the ballotshad been counted and 61 percent of voters opposed Proposition 1,according to The Texas Tribune.
Proposition 1 found its way onto the ballot in America'sfourth-largest city this summer when the Supreme Court ruled thatthe expansive law — which had been briefly in effect —required the say-so of the actual citizens it would affect.
The Texas Supreme Court reached its decision because fivepastors had brought a lawsuit after Houston's taxpayer-fundedcity attorneys, led by Houston Mayor Annise Parker, attempted tosubpoena their sermons. (RELATED: Texas Supreme Court Addresses Major LGBTOrdinance)
Parker later withdrew her subpoenas but the outcry overreligious liberty was not quelled.
The Texas Supreme Court ruled in July that the city had torepeal the ordinance or let voters decide.
Supporters of Proposition 1 argued that the ordinance wouldconsolidate and expand rights against discrimination.
They released a doleful statement Tuesday night.
"We are disappointed with today's outcome, but ourwork to secure nondiscrimination protections for all hard-workingHoustonians will continue," the statement, obtained by the Houston Chronicle, said."No one should have to live with the specter ofdiscrimination hanging over them. Everyone should have the freedomto work hard, earn a decent living and provide for themselves andtheir families."
Under the defeated ordinance, local businesses that discriminateagainst various classes of people — including transgenderpeople using whatever bathroom they want — would face finesup to $5,000. The failed law specifically exempted religiousinstitutions.
George Washington Law School professor John Banzhaf noted thatHouston's attempt to grant the right of bathroom choice totransgender individuals infringes on the privacy rights of everyoneelse who wants to use the bathroom.
"Many women would feel very uneasy, and suffer what theyregard as an invasion of their sexual privacy, if they were forcedto share restroom, shower, and other facilities with anatomicalmen, regardless of what the men claim," Banzhaf told TheDaily Caller.
"According to what my students tell me, the problem withcoed restrooms isn't privacy as much as it is physicalsafety," the law professor explained. "Female studentswho might not hesitate even a moment to share a restroom with malestudents during heavy-use time during the day are concerned that,if they have to go at night, a guy could be lurking there —completely lawfully under the Houston ordinance — intent onsexual assault or rape when she could literally be caught with herpants down. With traditional men's and women's rooms,the woman would immediately exit the restroom she was entering ifshe saw a man inside, and probably call the police. But, under thenew ordinance, nothing could be done if the man claims that hebelieves himself to be a woman trapped in a man's body, andso she would have no choice but to share a restroom with a malestranger."
Banzhaf also observed that Houston's failed law would notprovide equal treatment but, instead, an affirmativeaccommodation.
"Blacks, Jews, and even gays do not require or even seekseparate restrooms or other different treatment; they ask simply tobe treated like everyone else," he told TheDC. "Buttransgender people demand a special accommodation, not available toothers, because of how they feel, and regardless of how typicalwomen might feel about a person with a penis sharing theirrestroom."
The vote on Proposition 1 brought national attention to Houston.Politicians including Hillary Clinton and Joe Biden urged residentsto vote in favor of the ordinance. Religious figures and somefamous athletes urged Houstonians to reject it.
Mayor Parker, a lesbian and a zealous supporter of the measure,now faces an uncertain future.
"If this loses, it's got to be the end of herpolitical life," University of Texas at Austin department ofgovernment professor told the Los Angeles Times earlier thisweek.
About 130,000 Houston residents cast ballots this election.
Follow Eric onTwitter. Like Eric onFacebook. Send story tips to erico@dailycaller.com.