House spending bill would bar implementation of DC legal pot measure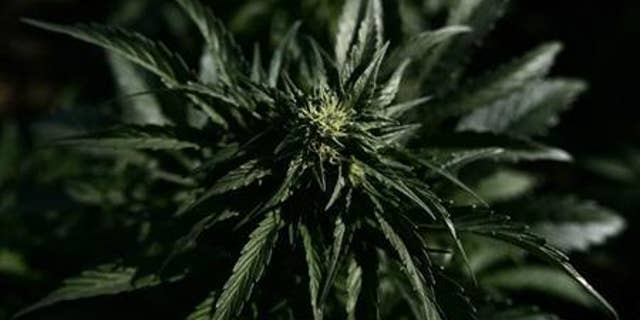 The spending bill unveiled by House leaders Tuesday night includes a provision to ban local and federal money from being used to implement a ballot measure to legalize marijuana in Washington D.C., which was overwhelmingly approved by voters in November.
According to the board of elections, nearly 65 percent of D.C. voters voted in favor of the measure, which made it legal to possess up to two ounces of pot and up to three mature marijuana plants for personal use. The measure did not provide for the legal sale of marijuana, leaving that matter up to the D.C. Council.
The provision in the $1.1 trillion spending bill would essentially bar the measure from being implemented. Congress would be able to do so because it is technically the "super" city council in Washington.
If the spending bill is implemented, it would mark one of the highest-profile intrusions by Congress in local D.C. affairs in years. Congress was granted the federal city "home rule" in the 1970s but generally stays out of D.C. affairs, though it can always legally intervene.
The Washington Post reported that Democratic D.C. Mayor-elect Muriel E. Bowser said in a statement before the spending bill was released that she had not yet decided how to respond should Congress attempt to stop the measure's implementation.
However, Bowser has vowed to fight to uphold the will of the voters who passed the measure, according to the Post.
"I call on all members of Congress to respect the will of D.C. voters and reject any attempts to violate our right to self-governance," she told the Post in the Tuesday statement.
A provision in the bill also bars either the DEA or the DOJ from using money to undermine local medical marijuana laws.
Fox News' Chad Pergram and The Associated Press contributed to this report.