House Republicans are gathering behind closed doors on Wednesday morning to select their candidate for speaker after ex-Speaker Kevin McCarthy's historic ouster last week.
GOP lawmakers are expected to hold their inter-party election at 10 a.m. after getting briefed on the unfolding crisis in Israel – which adds a sense of urgency as lawmakers scramble to restore order in Congress.
"I don't know if by the end of this week we will have a speaker. If you were to ask me a couple days ago, pre-Israel being horrifically attacked by Hamas, I would have told you that it would have been a month before we had a speaker," Rep. Kat Cammack, R-Fla., told reporters after a closed-door GOP meeting on Tuesday night.
'UNMITIGATED S---SHOW': HOUSE REPUBLICANS FUME OVER SPEAKER VACANCY AMID ISRAEL CRISIS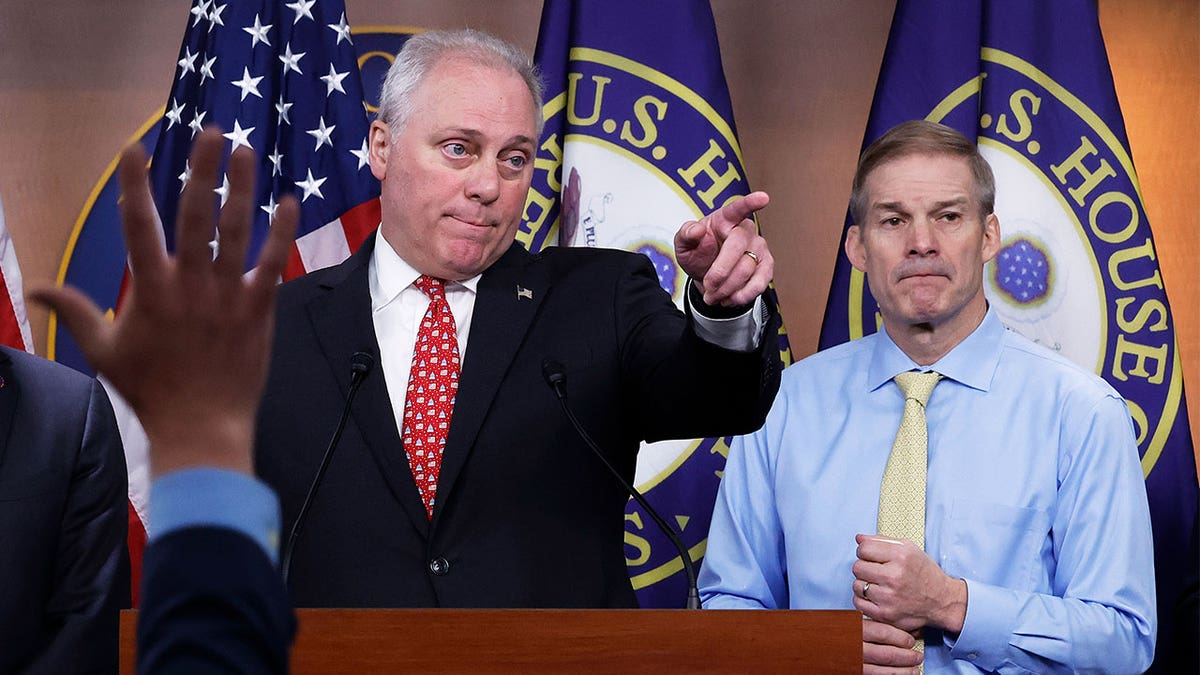 The two candidates formally in the race are Majority Leader Steve Scalise, R-La., and Judiciary Chairman Jim Jordan, R-Ohio.
Rep. Greg Murphy, R-N.C., was doubtful a candidate will be chosen by the end of the day.
"I think there's some [lawmakers] that have some problems with past behavior and each other, and so I think it's going to take more than one day to get this done," Murphy told Fox News Digital.
HOUSE VOTES TO REMOVE KEVIN MCCARTHY AS SPEAKER IN HISTORIC FIRST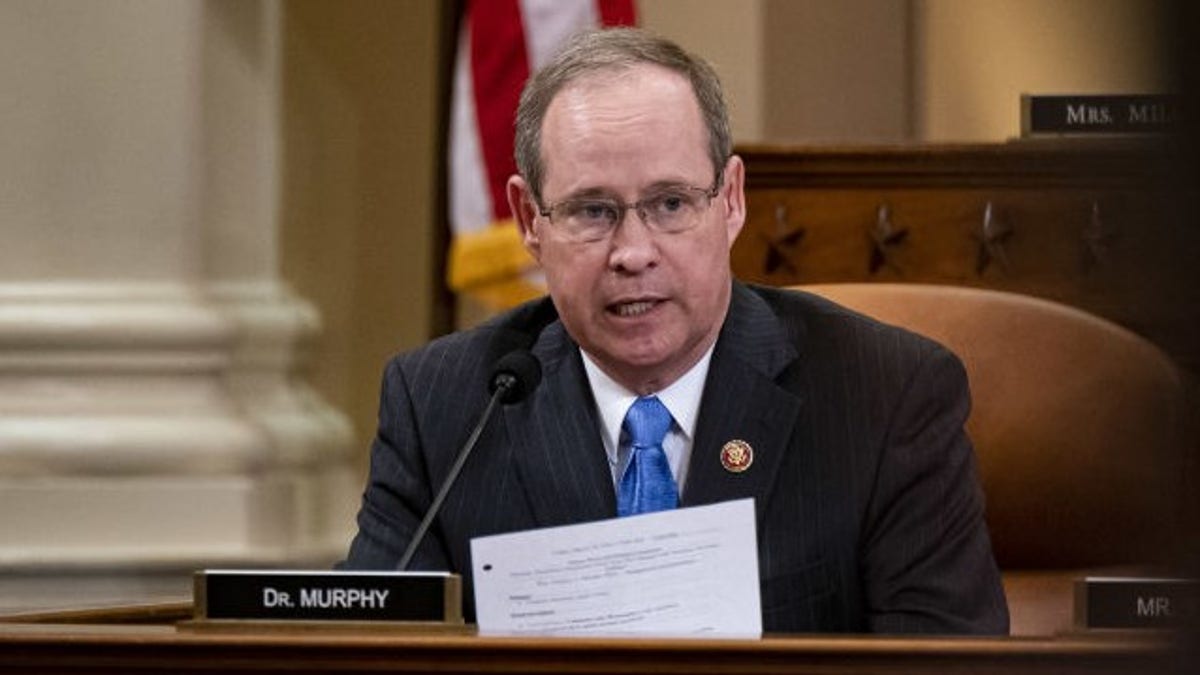 Another factor in the mix is an expected rules vote ahead of the vote on whether to raise the threshold for choosing a speaker within the GOP conference.
Under the current rules, a speaker nominee is chosen by a simple majority vote of the party. But more than 100 lawmakers have signed onto a letter calling for that threshold to be 217 — a majority of the House overall.
GAETZ 'OPEN-MINDED' ON RULES CHANGE TO ELIMINATE MOTION TO VACATE, WOULD SUPPORT JORDAN OR SCALISE AS SPEAKER
"That's first thing we've got to consider is our rules, that's going to be tomorrow morning, I believe," said Rep. Brian Fitzpatrick, R-Pa., who led calls for the rule change along with Rep. Chip Roy, R-Texas.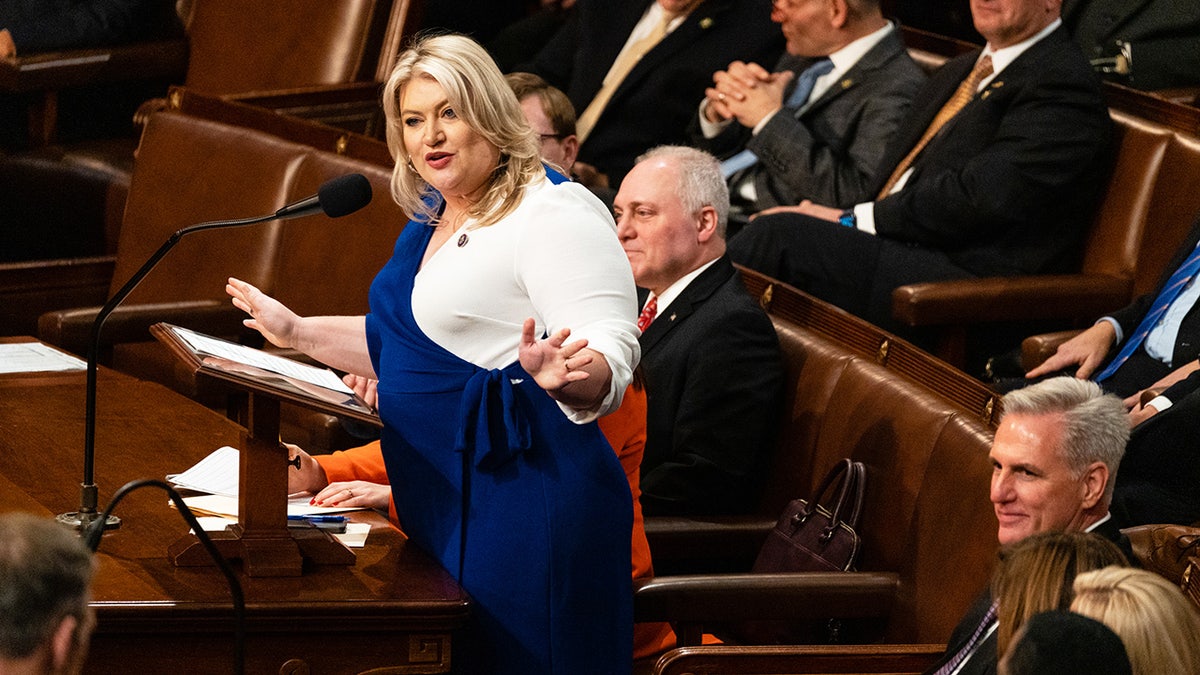 Asked if he believes that rule with pass, Rep. Ken Buck, R-Colo., told reporters, "I hope it does."
"I think that if we're going to have a mess, we should have it in private," Buck said.
It's not yet clear when the full House will vote on a speaker. That vote is likely to be scheduled sometime after Republicans pick their candidate.