House panel subpoenas VA Secretary Shinseki for Phoenix hospital documents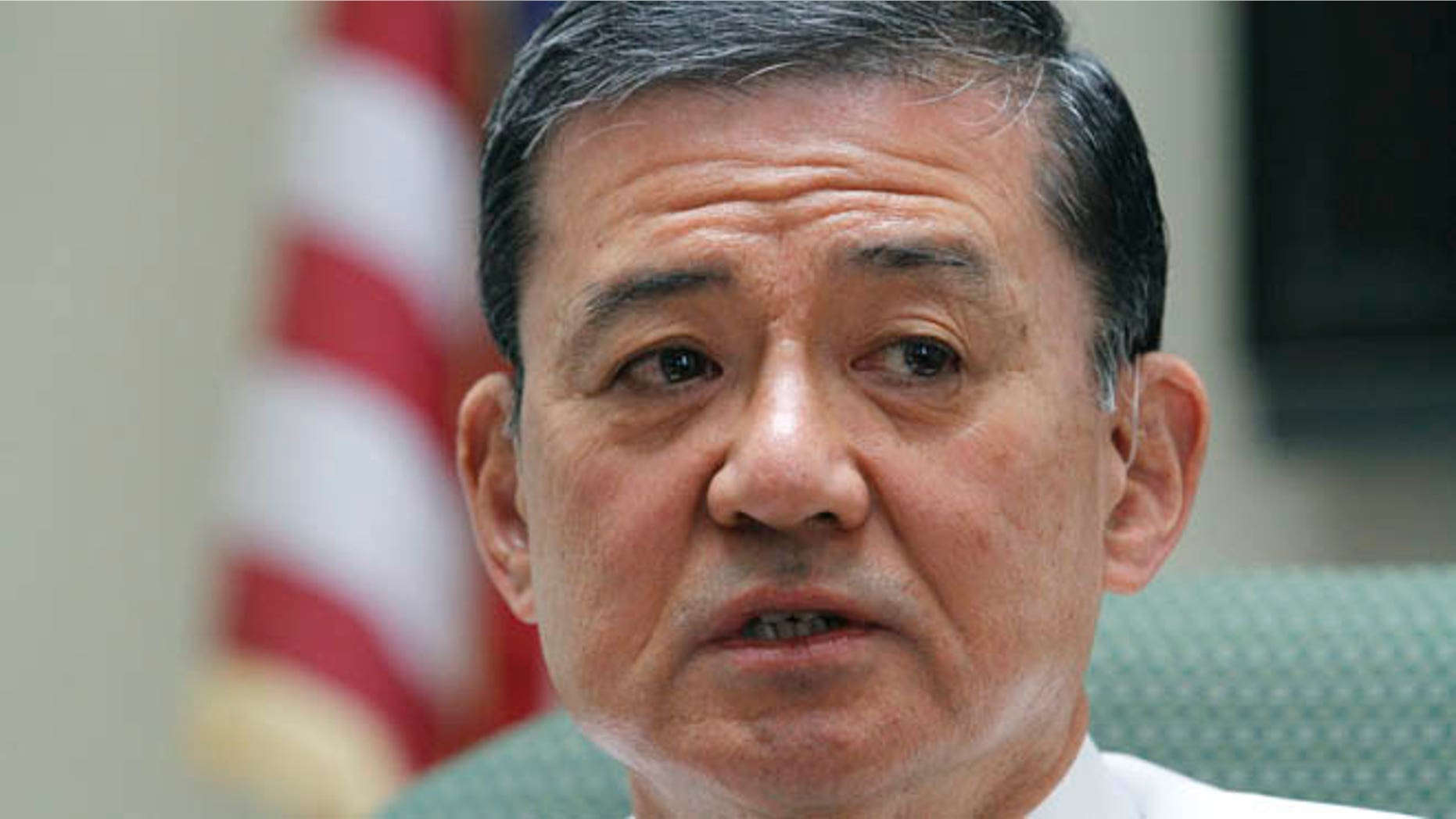 A House committee voted Thursday to subpoena Veterans Affairs Secretary Eric Shinseki for emails and documents tied to an alleged secret "waiting list" for sick veterans at a Phoenix VA hospital.
The vote on the House Veterans Affairs Committee comes as Shinseki begins to face calls -- from Congress and beyond -- for his resignation. In an interview with CBS News, Shinseki brushed aside those calls, while acknowledging that the Phoenix controversy "makes me angry."
Shinseki has placed top Phoenix officials on leave as the department tries to get to the bottom of what happened. As many as 40 veterans allegedly may have died because of delayed treatment at that hospital.
The communications being sought by the House committee would deal with the destruction or disappearance of the supposed secret waiting list at that facility.
Lawmakers said that a prior response from Shinseki did not adequately answer the committee's questions.
Meanwhile, Shinseki, a retired Army general, told CBS that he sent inspectors to Phoenix immediately when he learned of reports about the deaths.
"I take every one of these incidents and allegations seriously, and we're going to go and investigate," he said.
According to the VA, Shinseki has also ordered a "face-to-face audit" for all clinics at VA medical centers.
"Secretary Shinseki has directed the Veterans Health Administration (VHA) to complete a nation-wide access review.  The purpose of this review is to ensure a full understanding of VA's policy and continued integrity in managing patient access to care," the VA said in a statement. "VA takes any allegations about patient care or employee misconduct very seriously."
Earlier in the week, the American Legion called for him to step down over this and other controversies about veterans' care. At least two Republican senators have joined that call.
The White House has voiced support for the secretary amid the calls for his ouster.
Fox News' Steve Centanni and The Associated Press contributed to this report.