House approves GOP plan to maintain tax rates for all after defeating Dem plan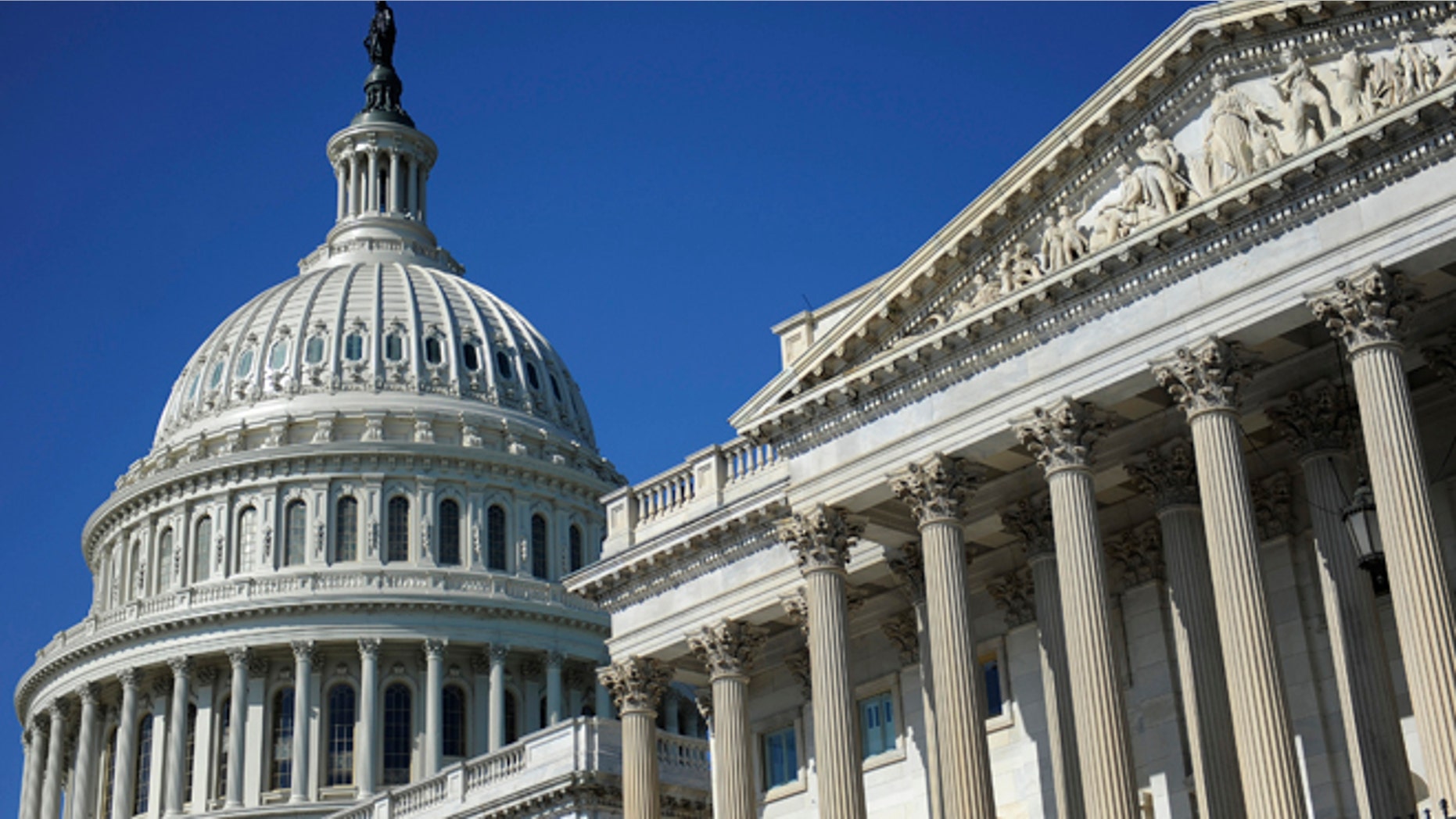 The House approved the Republican plan Wednesday to extend all the Bush-era tax rates for a year, in another vote that served to put lawmakers on record over the issue but did not appear to bring Congress any closer to a deal.
The GOP plan was approved on a 256-171 vote. Only one Republican, Rep. Timothy Johnson of Illinois, voted against the plan, while 19 Democrats voted to approve.
The roll call was held Wednesday evening shortly after House lawmakers rejected Democrats' plan to extend the Bush-era tax rates for families making less than $250,000 while letting them rise for top earners. The Democrat-backed plan was the same as the one that narrowly passed the Senate last week.
The votes Wednesday, though, only served to put lawmakers on record as backing the positions that they've generally held for months. Unclear is where lawmakers, and President Obama, will go from here to try to avert at least some of the looming tax hikes set to go into effect in January when the Bush-era rates expire.
Obama is on the campaign trail, touting the Democrats' plan as the only responsible route for extending the Bush-era rates. But he is not meeting with congressional leaders about how the two sides might iron out their differences and strike a compromise package.
Technically, the House and Senate could take their dueling proposals to a so-called conference committee after the Wednesday vote. But for now, that is not likely, and the prevailing Washington wisdom is that lawmakers won't tackle the tax crisis in earnest until after the election -- and possibly until the next presidential term begins.
Many economists think allowing all tax rates to snap back to Clinton-era levels could drive the economy back into a recession, especially if it is hit at the same time with automatic spending cuts, which were designed as punishment for Washington's failure to enact another deficit-cutting bargain.
Republicans say Obama's insistence on raising taxes on wealthier earners will sting small-business owners who create jobs. Democrats counter that the taxes only apply to the earnings of individuals exceeding $200,000 yearly and couples surpassing $250,000 -- exempting 98 percent of taxpayers.
"This should be an easy vote for an overwhelming majority of members to say, 'Let's extend these tax cuts we agree on and then debate what we don't agree on,'" said No. 2 House Democrat Steny Hoyer of Maryland. "It should be easy."
But GOP Whip Kevin McCarthy of California suggested Democrats should just extend all the rates, as they've done before.
"Two years ago the Democrats controlled everything in Washington. The same question stood before Congress," said GOP Whip Kevin McCarthy of California on Wednesday. "At that time 139 Democrats voted to ... stop a tax increase."
The Associated Press contributed to this report.