House Approves $4.6 Billion Settlement for Indian, Black Farmers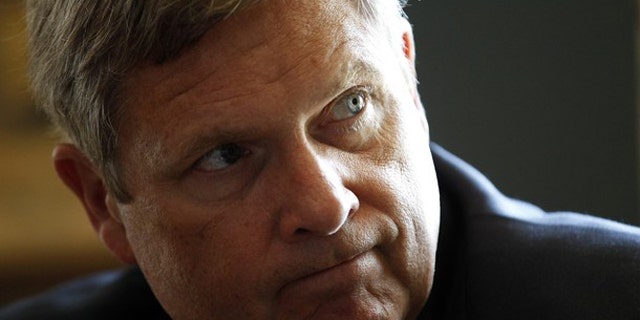 The House of Representatives approved a decades-old settlement worth $4.6 billion Tuesday that resolves two class-action suits filed against the federal government by black farmers and Native Americans.
The thousands who joined the suit argued that the government discriminated against them as they applied for loans for agricultural ventures.
The House approved the package 256-to-152.
Black farmers would receive $1.2 billion, after they alleged they were cheated out of loans from the Agriculture Department. The government will direct $3.4 billion to American Indians who say the Interior Department swindled them out of royalties from natural resources like gas and timber. The Senate has already approved the package, but some lawmakers objected.
Rep. Michele Bachmann, R-Minn., opposed the settlement. She says that many of the programs designed to accommodate black farmers are easy targets for fraud.
Rep. Steve King, R-Iowa, tried to delete money from the program with an amendment but was blocked by the House Rules Committee.
"By cutting off consideration of my amendment, and by refusing to investigate serious allegations of Pigford fraud prior to voting on legislation allocating an additional $1.15 billion to the program, the lame duck Congress is, in effect, enabling Pigford fraud and this calls for an investigation by the 112th Congress," King said in a statement.
House Speaker Nancy Pelosi praised the settlement's passage as did several administration officials.
"President Obama and I made a firm commitment not only to treat all farmers fairly and equally, but to right the wrongs in USDA's past," said Agriculture Secretary Tom Vilsack. "I applaud those who took this historic step to ensure black farmers who faced discrimination by their government finally receive justice."
The legislation is often referred to as "Pigford." Timothy Pigford, a black farmer from North Carolina, brought the original claim.
For the black farmers, it is the second round of funding from a class-action lawsuit originally settled in 1999 over allegations of widespread discrimination by local USDA offices.
The government already has paid out more than $1 billion to about 16,000 farmers, with most getting payments of about $50,000. The new money is intended for people who were denied earlier payments because they missed deadlines for filing. Tens of thousands of new claims are expected, and the amount of money each would get depends on how many are successful.
The costs of the bill would be offset by diverting dollars from a surplus in nutrition programs for women and children, extending customs user fees and new efforts for the Treasury to recoup excess unemployment insurance payments.
Would-be farmer Carl Eggleston said he has been waiting for the bill to pass for years so he can refile his claim for the discrimination he says he faced when he tried to start a hog farm on his Virginia property. The African-American from Farmville said his application for a government loan was never even processed, and he ultimately turned to other work. Eggleston, 60, said he worked at a furniture store and a shoe company before eventually moving into the funeral home business, where he works today.
"I could never get it off the ground," he said of his venture to expand on the handful of hogs his father raised.
The Associated Press contributed to this report.