Host state, 4 others face GOP convention punishment over early primaries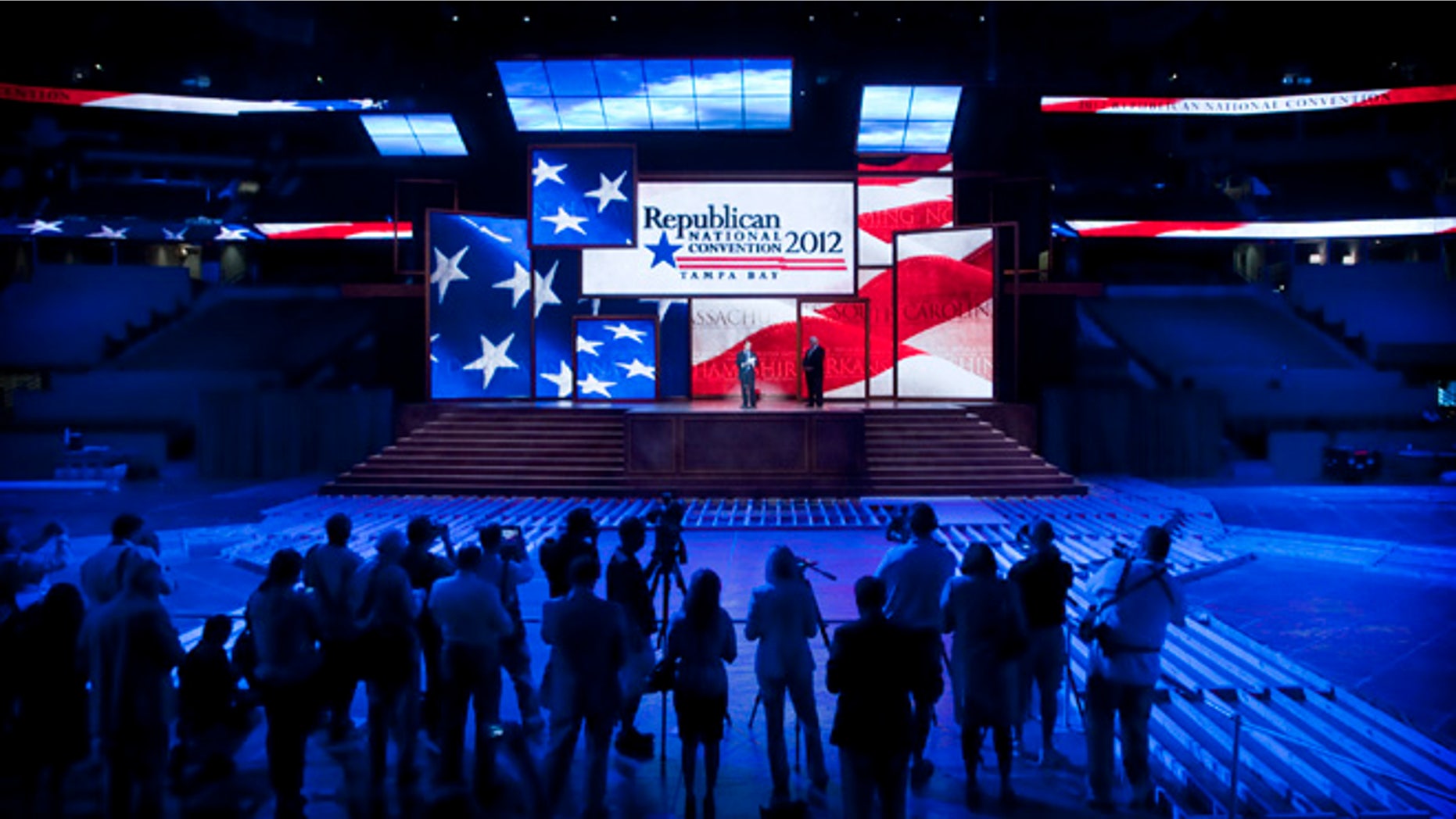 The five states that held early Republican presidential primaries in defiance of GOP rules will endure a dose of party punishment at the national convention in Tampa next week.
The states are Arizona, Florida, Michigan, New Hampshire and South Carolina.
As punishment for bucking party rules, only half their delegations will have voting rights. And for the state blamed for starting the early-primary wave -- the host state of Florida -- delegates will face a range of penalties from reduced guest passes to sub-par hotel rooms.
"Penalties stand," Republican National Committee spokeswoman Kirsten Kukowski told FoxNews.com.
Aside from the early Iowa caucuses, the jockeying and shifting started when Florida moved its primary from March 6 to Jan. 31, which resulted in the other four moving up their primaries to keep the race from being decided before their turn to vote.
Kukowski said that because Florida took the "initial steps in what was thought of as a domino effect," the state's delegation will be hit with penalties like hotel rooms farther away from the convention site.
The party has decided to let the delegations from all the states be seated on the convention floor, but the five states -- whether they send full delegations or not -- will only have voting rights for half the delegates. The delegates vote for the party's presidential nominee.
Because Mitt Romney won an overwhelming majority during the primary process, the punishment on these five states will not have any measurable effect on the outcome in which Romney is expected to be nominated.
But a few of the penalized states pared back their delegations because of the punishment.
New Hampshire will send only 12 delegates, and South Carolina is sending just 25.
South Carolina officials have publicly said that moving their primary date from late February to Jan. 21 to remain the South's first primary was worth the punishment.
Former House Speaker Newt Gingrich won that primary, which added drama to a race in which many thought Romney would go unchallenged.
Michigan is expected to send its full 56-member delegation, though only 30 delegates will have voting rights.
Host state Florida has a 99-member delegation, but just 50 of those delegates will have their votes count.
Arizona can send 29 but will send 28 because one has since joined the Romney campaign, said Shane Wikfors, a state party spokesman.
"We're still very excited, especially for the big finale when the nominee takes the platform and sets forth a vision to help America," Wikfors said Tuesday.
He called the punishment "water under the bridge."