Two Homeland Security officials will testify Wednesday before the Senate Intelligence Committee on attempted hacks of the U.S. voting system during the 2016 presidential election -- and the response by federal and state governments -- as the committee launches an effort to safeguard against foreign meddling in this year's election.

Senators are expected to press Homeland Secretary Kirstjen Nielsen on the department's efforts to secure state election systems. Testifying along with Nielsen is Jeh Johnson, who was President Barack Obama's head of Homeland Security when Russian agents targeted election systems in 21 states ahead of the 2016 general election.
Top U.S. intelligence officials have said they've seen indications Russian agents are preparing a new round of election interference this year. Experts also said that far too little has been done to shore up those vulnerabilities in 10,000 U.S. voting jurisdictions that mostly run on obsolete and imperfectly secured technology.
Top committee lawmakers on Tuesday called Russia "relentless" in its attempt to meddle in the 2016 U.S. elections and warned that state election officials need to strengthen their safety nets against future cyberattacks ahead of the midterm elections in November.
Read the Senate Intelligence Committee recommendations on election security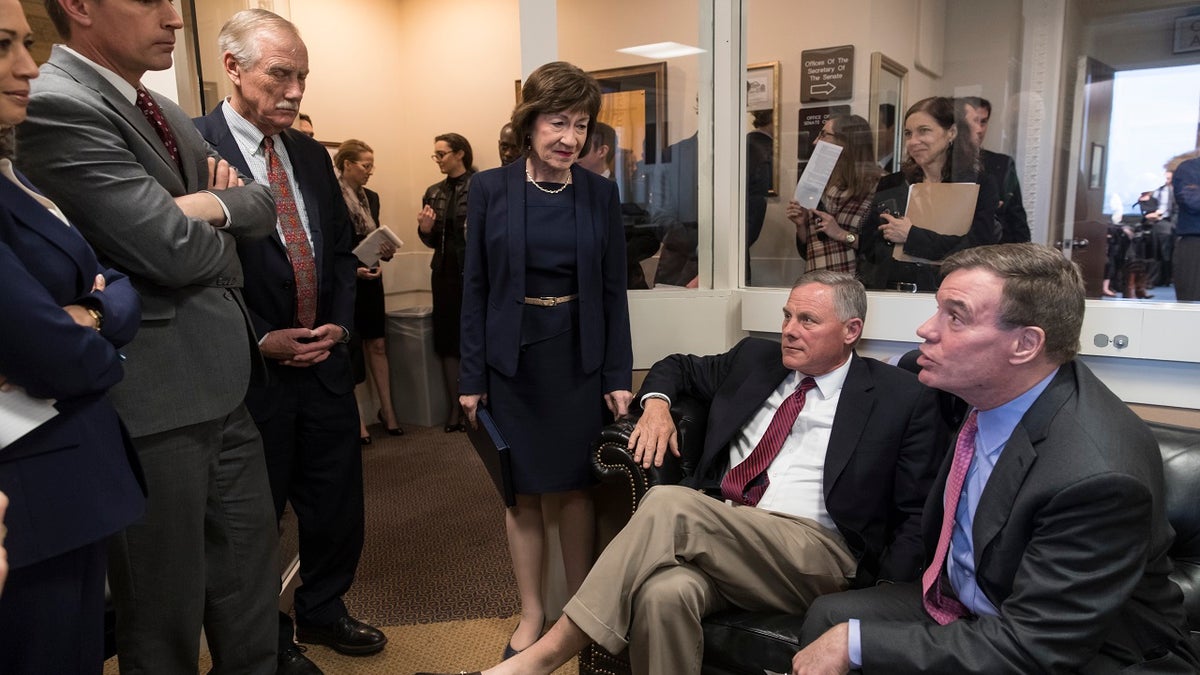 The committee recommends that states make sure voting machines have paper audit trails and do not have Internet capabilities, as the senators push for improved communication about cyber threats between the federal, state and local levels and U.S. intelligence agencies.
The senators are also recommending that states consider implementing "more widespread, statistically sound audits of election results."
Committee Chairman Richard Burr, R-N.C., and Sen. Mark Warner, D-Va., released the recommendations in a bipartisan effort.
SENATE INTEL COMMITTEE PUSHES FOR ELECTION SECURITY UPGRADES AHEAD OF 2018 MIDTERMS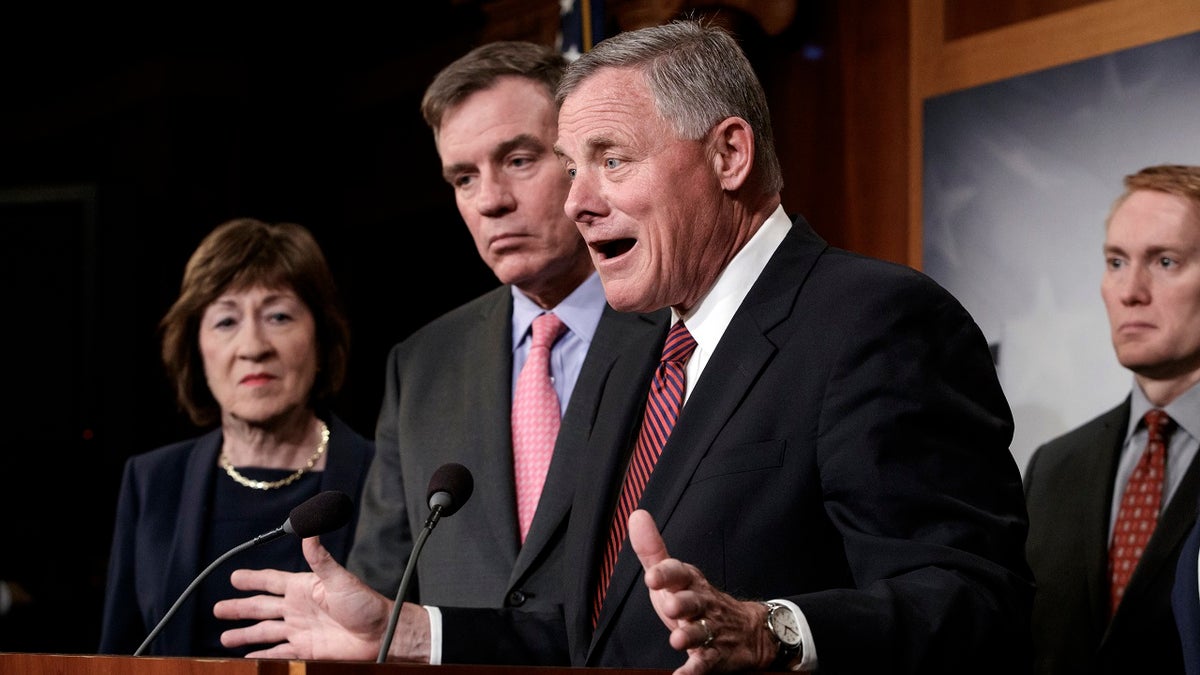 In the coming weeks, the Intelligence Committee plans to release the first of four election security reports in full as part of the wide-ranging investigation into Russian meddling in the 2016 election.
Burr said the committee's investigation revealed that the Russian cyber effort exposed "some of the key gaps" in the security of the nation's election infrastructure and computer systems.
"Clearly we've got to get some standards in place that assure every state that, at the end of the day, they can certify their vote totals," he said.
Burr also said the committee wants to maintain state control of elections, but the federal government should be doing more to help, while Warner said he thinks the process to prevent any compromise of election systems needs to be more robust.
"Every one of Mr. Trump's appointees in law enforcement and national security acknowledge what an ongoing threat Russia is," Warner said in Tuesday's press conference. "It's pretty amazing to me we've had the director of the FBI, the director of national intelligence and the head of the NSA say in public testimony within the last month that they've received no direction from the White House to make election security a priority."
Senators are also urging state and local election officials to take advantage of resources provided by the Homeland Security Department, such as comprehensive risk assessments and remote cyberscanning of their networks to spot vulnerabilities.
Fox News' Barnini Chakraborty and The Associated Press contributed to this report.