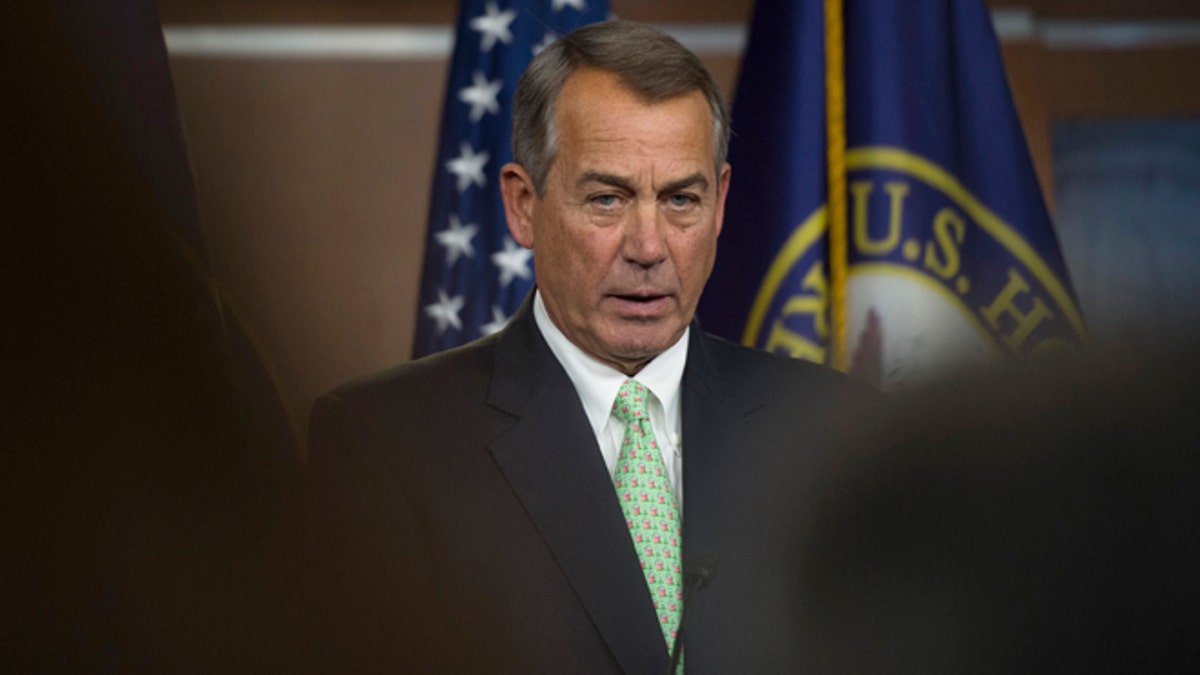 WASHINGTON (AP) – House Speaker John Boehner is raising the possibility that the Department of Homeland Security may shut down at month's end because of a budget impasse, and he's blaming Senate Democrats if that happens.
Democrats responded by saying responsibility would fall on the Ohio Republican and the country would suffer from the needless closing of a vital part of government.
The department is caught up in a fight over President Barack Obama's immigration actions, with Feb. 27 as the date when the $40 billion budget would shut off.
A House-passed bill would cover the department through Sept. 30, the end of the current budget year, and overturn Obama's move to limit deportations for millions of immigrants who are in the United States illegally.
But in the Senate, Majority Leader Mitch McConnell, R-Ky., has declared a stalemate and urged the House to make the next move. Senate Democrats, while in the minority, have been able to block action on the bill in protest of the Republican language on immigration.
Asked what if the department funding were to run out, Boehner said, "Well, then, Senate Democrats should be to blame. Very simply."
He then told "Fox News Sunday," when asked if he were prepared to let that happen, "Certainly. The House has acted. We've done our job."
Democrats pounced.
In linking immigration and the budget, Boehner "knew exactly what he was doing," said Sen. Chuck Schumer, D-N.Y.
If Boehner persists, Schumer said, "he will be responsible for shutting down a large part of the government, the American people will perceive it that way, and his party and the country will suffer for it."
Drew Hammill, spokesman for House Democratic leader Nancy Pelosi of California, said there are enough votes in the House now to pass legislation without the immigration provisions "if only Speaker Boehner will get out of the way."
Earlier Sunday, Obama's chief of staff, Denis McDonough, tried to pressure the Republican-run Congress to act. During an appearance on CBS' "Face the Nation," he noted that Congress would keep getting paid, but vital employees at the border and airports — among other places — would have to work without pay while the funding dispute lingered.
Most department employees fall into exempted categories of workers who stay on the job in a shutdown because they perform work considered necessary to protect human life and property.
About 200,000 of the agency's approximately 230,000 employees would keep working even if Congress fails to fund their agency.
Like us on Facebook