Hillary Clinton makes history after accepting nomination, says immigration reform 'is the right thing to do'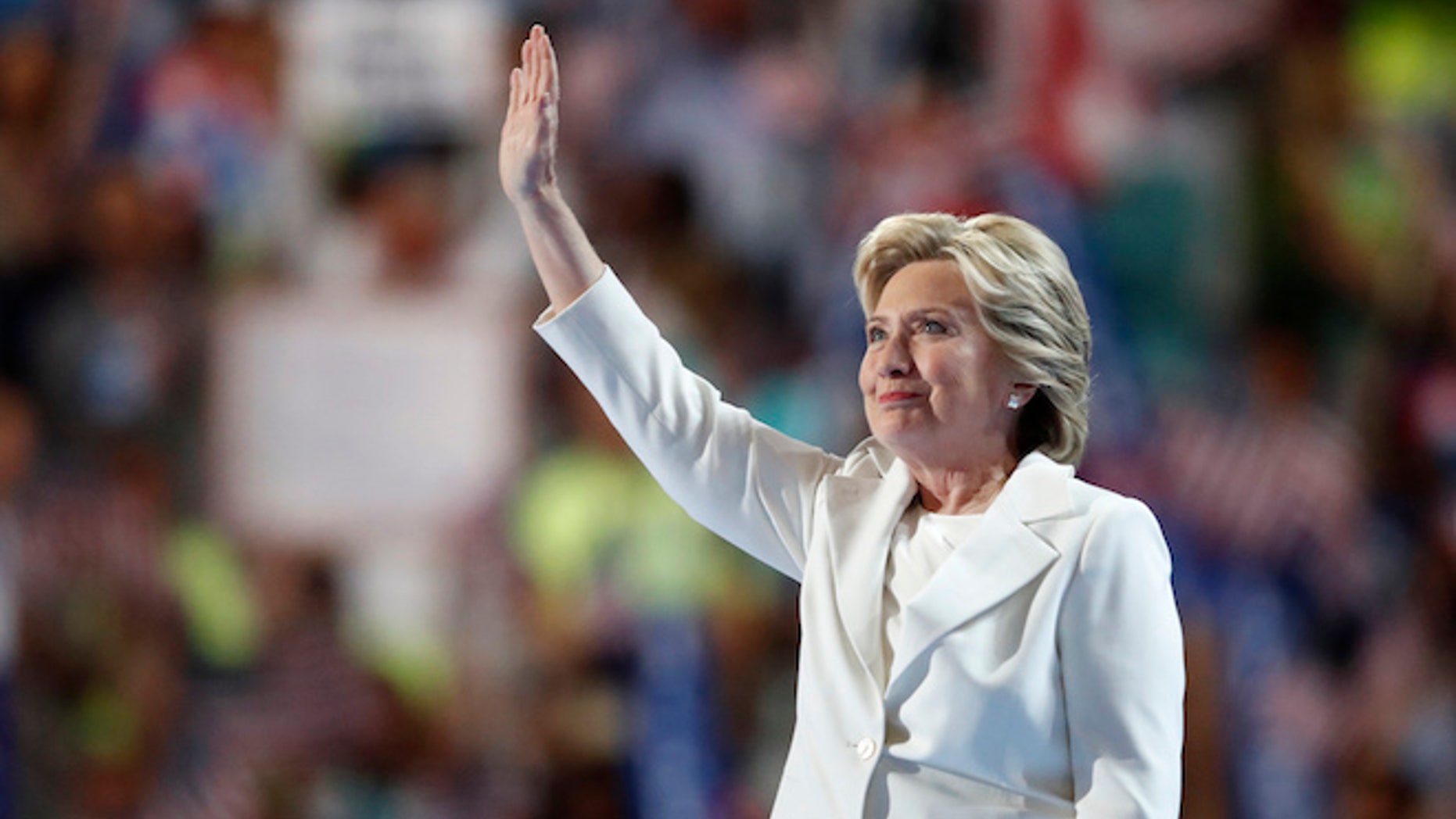 Philadelphia – Hillary Clinton on Thursday night became the first woman to accept the presidential nomination for a major political party in the history of the United States.
Instead of basking in the accomplishment, however, Clinton used her time inside the Wells Fargo Center to make the case that she should be elected to the White House in November.
Painting the upcoming general election showdown between her and Republican nominee Donald Trump as a "moment of reckoning," Clinton cast herself as a unifier who is battle-tested and the only candidate capable of leading the U.S. in a volatile world.
"America is once again at a moment of reckoning," Clinton said. "Powerful forces are threatening to pull us apart. Bonds of trust and respect are fraying.  And just as with our founders there are no guarantees. It's truly is up to us. We have to decide whether we're going to work together so we can all rise together."
Clinton denounced the Republican nominee's call to deport 11 million undocumented immigrants and build a wall along the U.S.-Mexico border.
"We will not build a wall," Clinton said. "Instead, we will build an economy where everyone who wants a good paying job can get one. And we'll build a path to citizenship for millions of immigrants who are already contributing to our economy."
She added: "I believe that when we have millions of hardworking immigrants contributing to our economy, it would be self-defeating and inhumane to kick them out. Comprehensive immigration reform will grow our economy and keep families together -- and it's the right thing to do. "
Clinton also went after Trump's for saying things that she said would seemingly be political suicide for other candidates.
"For the past year, many people made the mistake of laughing off Donald Trump's comments – excusing him as an entertainer just putting on a show," she said. "They think he couldn't possibly mean all the horrible things he says – like when he called women "pigs." Or said that an American judge couldn't be fair because of his Mexican heritage."
She added: "At first, I admit, I couldn't believe he meant it, either. It was just too hard to fathom – that someone who wants to lead our nation could say those things. Could be like that. But here's the sad truth: There is no other Donald Trump...This is it."
Clinton's national convention address follows three nights of Democratic stars, including a past and present president, asserting she is ready for the White House. Thursday night she was making that case for herself on the convention's final night.
Acknowledging Americans' anxieties, Clinton is vowing to create economic opportunities in inner cities and struggling small towns. She also says terror attacks around the world require "steady leadership" to defeat a determined enemy.
"Anyone reading the news can see the threats and turbulence we face," she said. "From Baghdad and Kabul, to Nice and Paris and Brussels, to San Bernardino and Orlando, we're dealing with determined enemies that must be defeated. No wonder people are anxious and looking for reassurance -- looking for steady leadership."
Clinton has been a frequent Republican target during her more than three decades in national politics, most recently for her use of a private email server for government business at the State Department.
Republicans said that history and her high negative numbers among rank-and-file Republican voters make it unlikely she'll find many cross-over voters.
Former New York Mayor Rudy Giuliani said Wednesday in Philadelphia that Trump's fight against "Washington insiders" was prone to turn off some Republicans.
"Donald Trump is the outsider. Hillary Clinton is the corrupt insider. And if that's going to mean that we're going to lose some Republican votes, so be it," Giuliani said.
The Associated Press contributed to this report.