Hillary Clinton faces growing pressure to denounce pal Harvey Weinstein as sex-assault accusations surface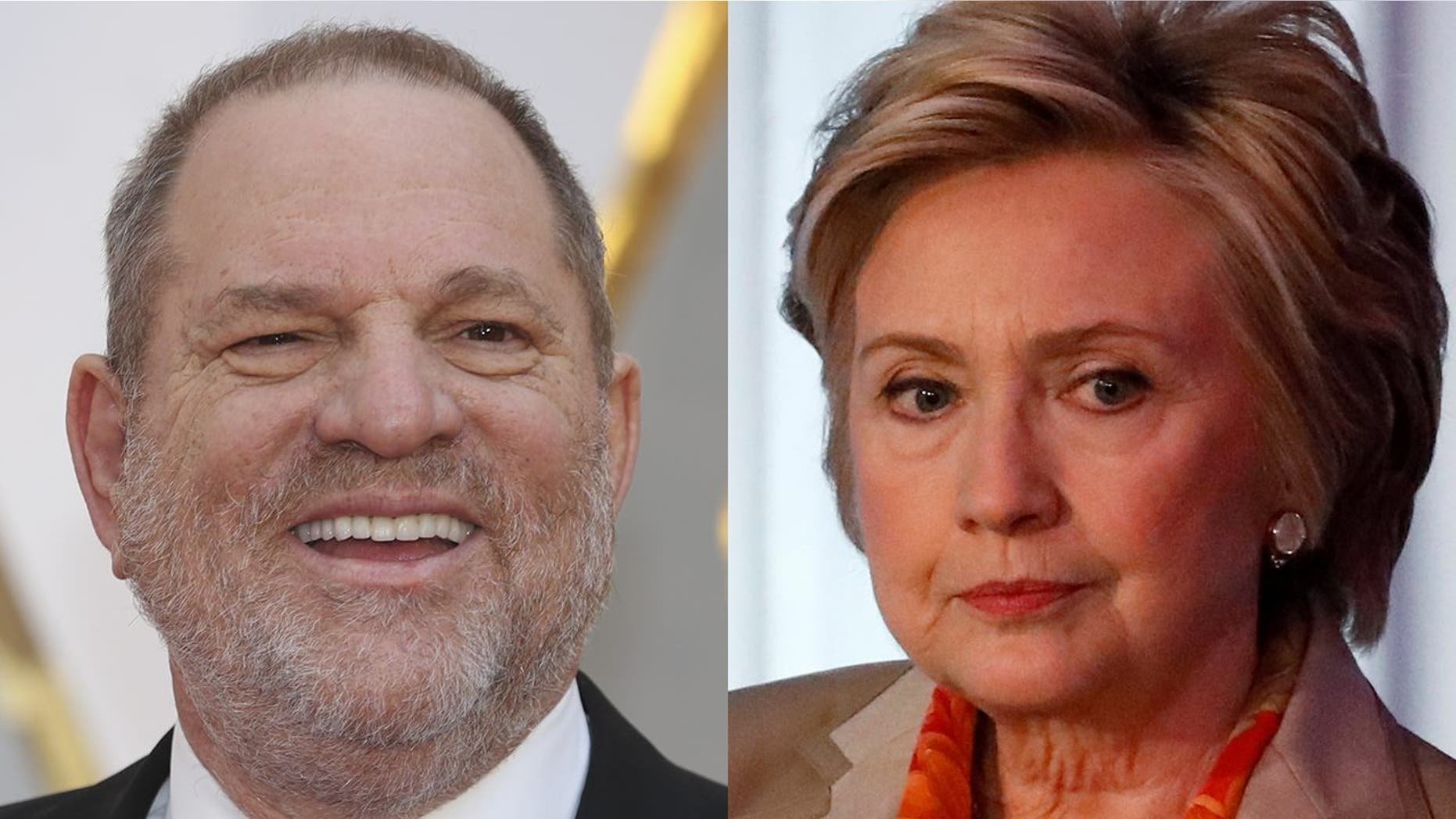 Hillary Clinton has remained silent about Harvey Weinstein, her friend and a wealthy campaign donor, days after the Hollywood mogul was accused of sexually harassing actresses and women who worked for him -- and the pressure is building on the former presidential candidate to speak up.
"Where's Hillary Clinton? Where's she standing on this issue? She's been silent. Her silence is deafening," Republican Party Chair Ronna McDaniel said Monday, according to The Hill.
Weinstein contributed $46,350 to Clinton during her presidential candidacy, as well as to HILLPAC, a committee Clinton used to support other Democrats while she was a senator, according to The Associated Press.
Weinstein also has made massive donations to the Clinton Foundation. The foundation says on its official website that Weinstein gave in the range of $100,001 to $250,000 through June 2017.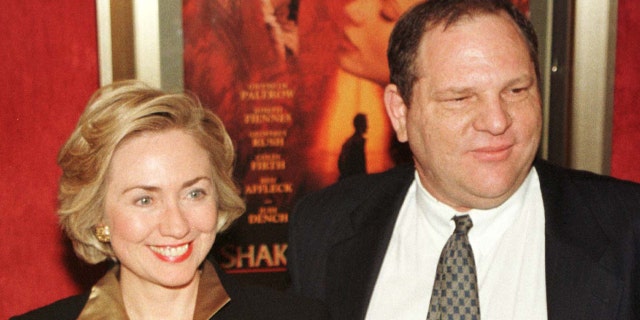 Days after the accusations against Weinstein surfaced, Clinton's Twitter page has made no mention of the story -- but she did have time to plug her children's book and a talk at Stanford University.
Weinstein and his family have given more than $1.4 million in political contributions since the 1992 election cycle, virtually all of it to Democratic lawmakers, candidates and their allies, according to the nonpartisan Center for Responsive Politics.
"…Harvey Weinstein is a major bundler for the DNC. They have embraced him," McDaniel added.
The Democratic party's efforts to distance itself from the 65-year-old film executive came after The New York Times reported that he settled sexual harassment lawsuits with at least eight women.
Weinstein was a fixture among Democratic supporters and close to party luminaries for decades, making the revelations especially embarrassing for a party that touts itself as pushing progressive policies for women.
Actress and dedicated liberal women's rights activist Ashley Judd went on record Thursday for The New York Times story, which states: "Two decades ago, the Hollywood producer Harvey Weinstein invited Ashley Judd to the Peninsula Beverly Hills hotel for what the young actress expected to be a business breakfast meeting. Instead, he had her sent up to his room, where he appeared in a bathrobe and asked if he could give her a massage or she could watch him shower, she recalled in an interview.
"'How do I get out of the room as fast as possible without alienating Harvey Weinstein?' Ms. Judd said she remembers thinking."
"During three-decades worth of sexual harassment allegations, Harvey Weinstein lined the pockets of Democrats to the tune of three quarters of a million dollars. If Democrats and the DNC truly stand up for women like they say they do, then returning this dirty money should be a no brainer," McDaniel told Townhall.
The Associated Press contributed to this report.