Highlights of Iran nuclear deal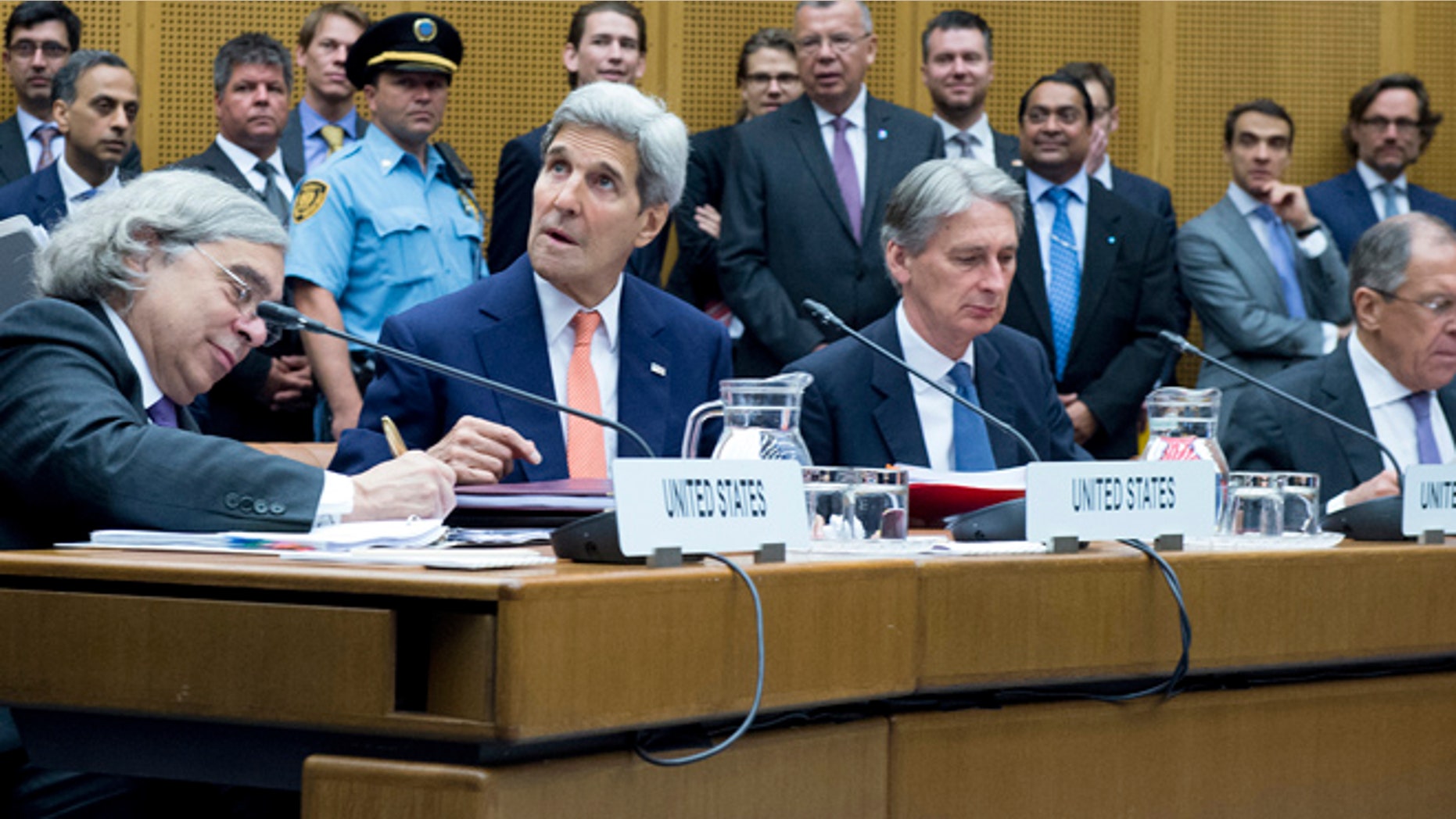 The following are highlights of the newly struck Iranian nuclear deal, as described by senior Obama administration officials:
Iran will remove two-thirds of its infrastructure at the Fordo enrichment center. The center will become a nuclear research center; no uranium enrichment will be allowed there for 15 years.
The Arak heavy water reactor will be converted to produce zero weapons-grade plutonium.
Iran must comply with nuclear reduction and oversight provisions before sanctions relief begins. There is no set date. Economic and financial sanctions and the majority of sectorial sanctions and access to "over $100 billion" in frozen cash would be relieved for Iran on the first day it's determined it has met initial requirements.
Iran will reduce its enriched uranium stockpile from 12,000 kg to 300 kg. Iran can dilute the enriched uranium or export it.
Iran cannot build new enrichment facilities for 15 years.
If international inspectors want to visit a site, they submit a request to Iran. Iran has 14 days to grant it. If not, the Joint Commission (P5+1/Iran/E.U.) would have a mechanism of 10 days to determine the outcome.
The U.S. could halt sanctions relief if it believed Iran was in violation.
Human rights and terrorism sanctions remain, as do sanctions prohibiting Americans and U.S. businesses from conducting business with Iran.
The U.N. will lift the conventional arms embargo after five years and the embargo for missiles after eight years and if the International Atomic Energy Agency certifies Iran is not violating the agreement.
Fox News' Rich Edson contributed to this report