Heroic Intern for Rep. Giffords Gets Back to Work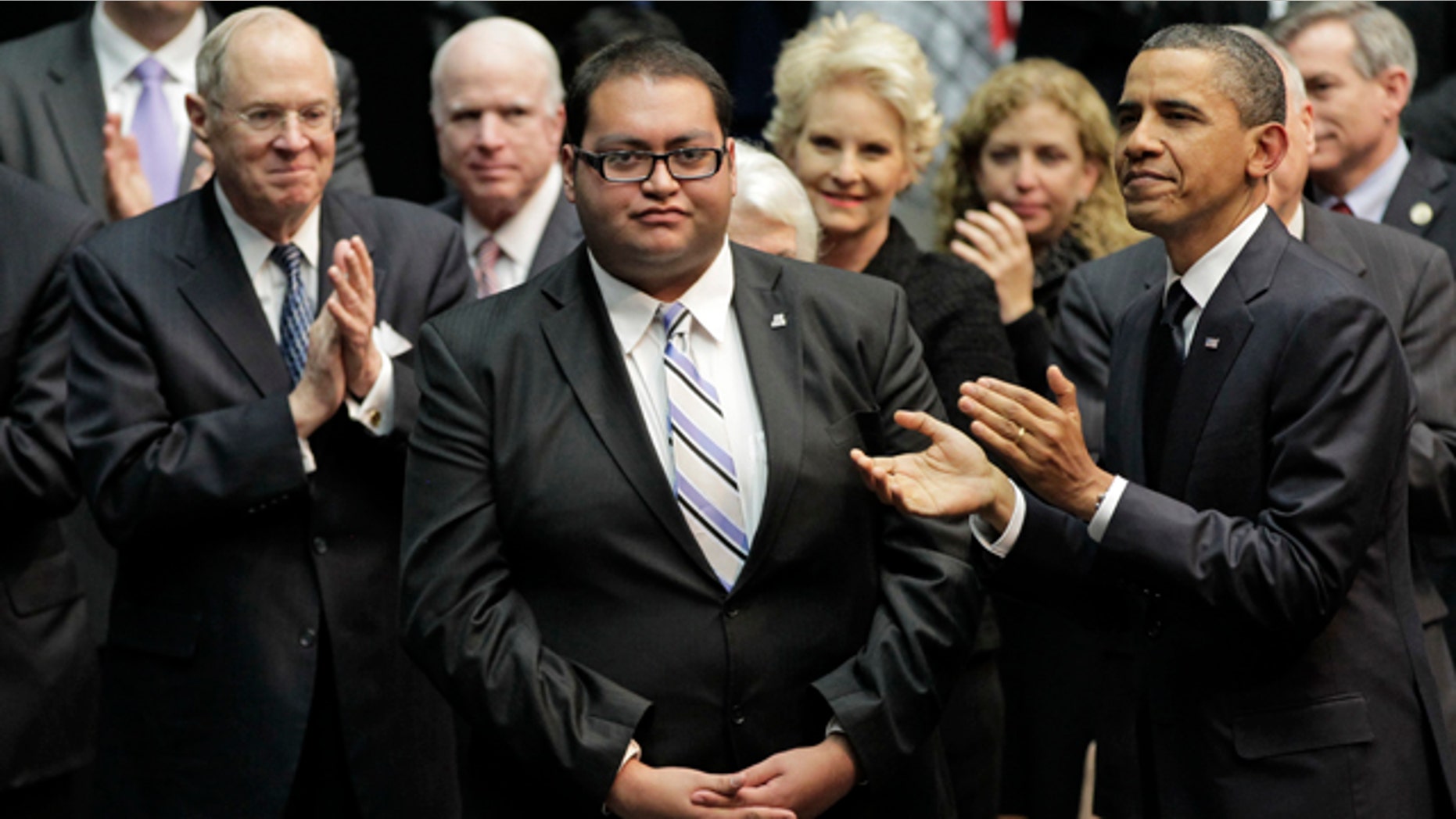 TUCSON, Ariz. -- Nearly a month after he helped save the life of U.S. Rep. Gabrielle Giffords after she was shot, her intern returned Thursday to work at her office for the first time since the rampage.
In the minutes following the Jan. 8 shooting, Daniel Hernandez raced to the Democrat's side, applying pressure to her wounds until first responders arrived. Since then, he has sat next to President Barack Obama, who called him a hero; he spoke with poise and unscripted remarks on live national television; and he has strangers asking for his autograph.
Only now has Hernandez been able to get back to his life in Tucson as one of Giffords' 13 interns and as a political science junior at the University of Arizona.
"But there's not really a normal anymore," Hernandez told The Associated Press between calls to veterans who aren't getting disability payments and Spanish-only speakers who went to the office for help with various problems. "It's a new normal."
Part of that new normal is the attention from the media and strangers who recognize him from television. Another part is not having Giffords around as she recovers from the shooting.
Six people were killed and 13 people, including Giffords, were wounded in the Jan. 8 mass shooting outside a Tucson grocery store where Giffords was meeting constituents. Jared Loughner, 22, is charged in the shooting.
"It's good to get back to doing the work of the congresswoman while she's not here," Hernandez said. "It's very cathartic to be back."
Hernandez was talking to people about 30 feet away from Giffords when the shooting began, and only heard the gunshots and someone yell "Gun!"
That's when he ran to Giffords and others to see what he could do, and said she became the priority because of the severity of her injury.
He said he still disagrees with Obama calling him a hero, adding that he just acted on instinct.
He said he's been very encouraged by Giffords' recovery but is mindful that she has a long road ahead of her. "We can't keep expecting daily miracles," he said.
Hernandez, who lives in a Tucson apartment with three friends, was born in the southern Arizona city to parents of Mexican heritage. He grew up the oldest of three children.
His father is retired, and his mother has a side business baking cakes.