Hatch's 'T-Rex' tweet an apparent swipe at Warren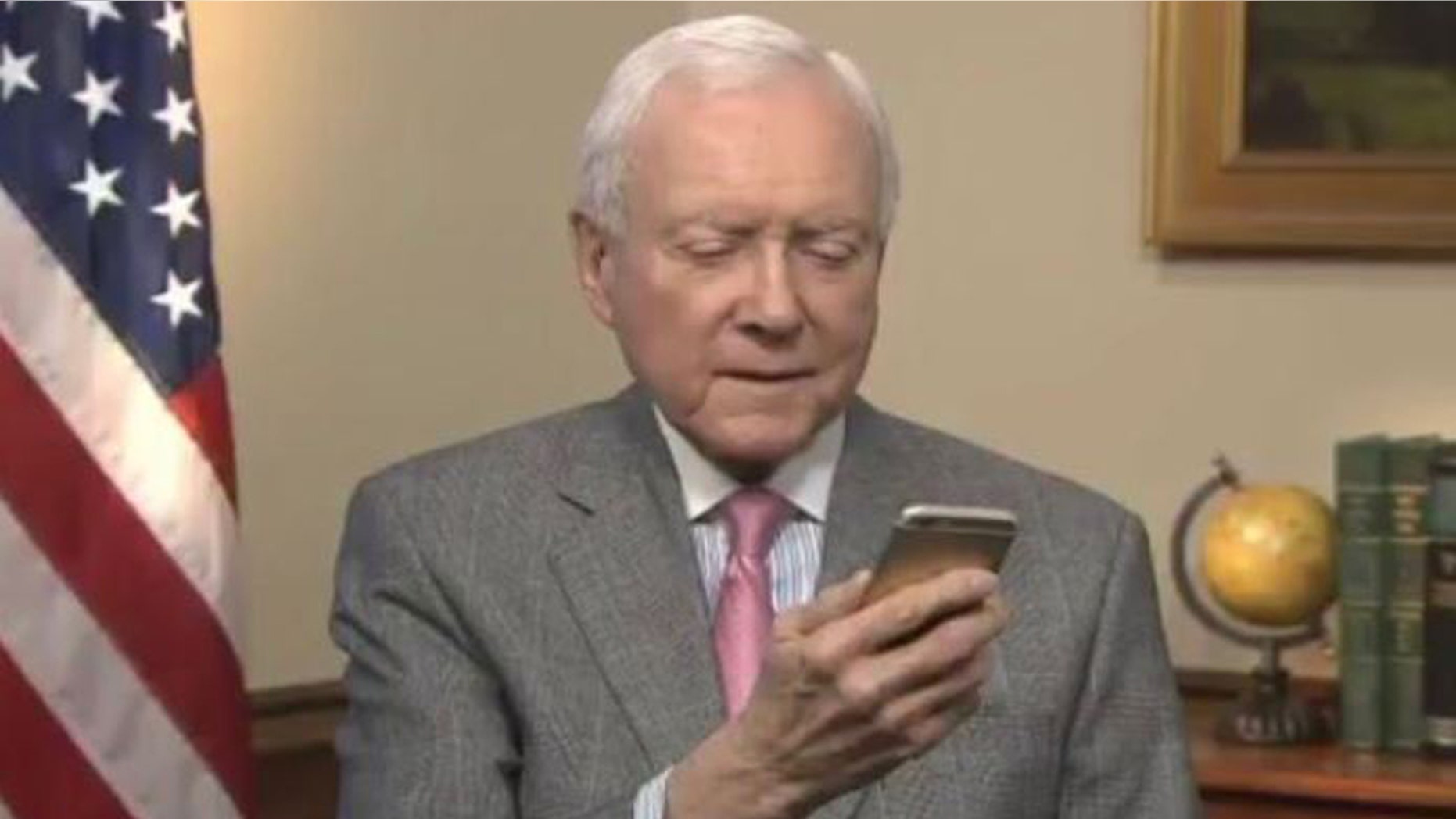 Sen. Orrin Hatch, R-Utah, tweeted a fake DNA test on Monday indicating that he is 1/1032 T-Rex, an apparent swipe at Sen. Elizabeth Warren, D-Mass., who released her DNA test showing Native American ancestry.
"These DNA tests are quite something," Hatch tweeted, including a photo of himself appearing to look at his results on a phone.
Hatch's "results" were, "1/1032 T-Rex. The rest: other dinosaurs."
Warren released her DNA test results on Monday to The Boston Globe. The results were conducted by Stanford University professor Carlos Bustamante who said the test "strongly support[s]" the existence of a Native American ancestor, The Hill reported.
"By the way, @realDonaldTrump: Remember saying on 7/5 that you'd give $1M to a charity of my choice if my DNA showed Native American ancestry? I remember – and here's the verdict. Please send the check to the National Indigenous Women's Resource Center…" Warren tweeted, including a photo of The Globe article.
Hatch, the longest-serving Republican senator in history, is the president pro tempore of the Senate and has served since 1977, according to Newsmax.
Warren is potentially contending to be the 2020 presidential candidate.