Hatch defends Moore endorsement, says alleged sexual misconduct happened 'decades ago'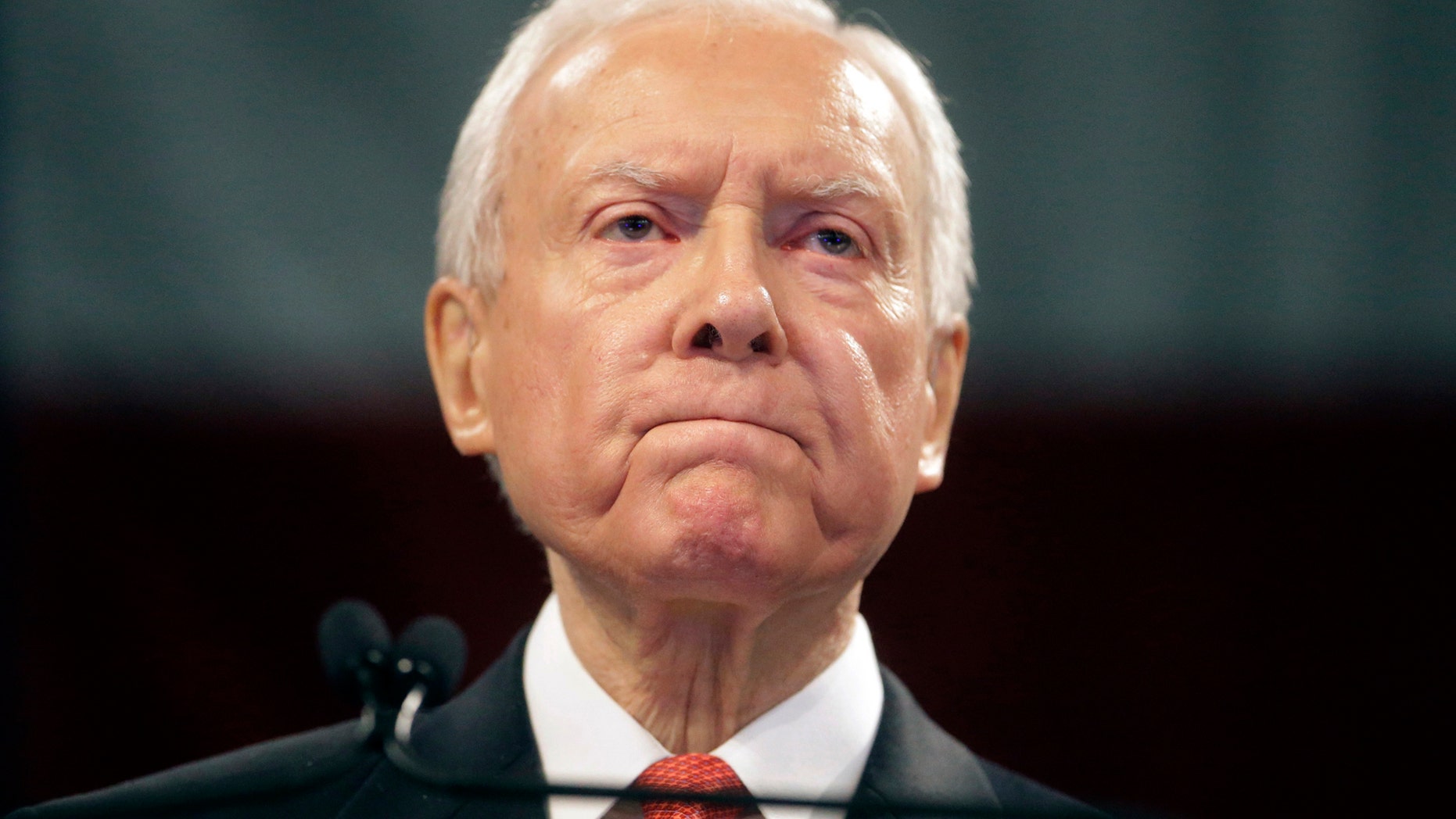 Sen. Orrin Hatch, R-Utah, has come under fire after defending President Trump's endorsement of Republican Alabama Senate hopeful Roy Moore, saying the allegations of sexual misconduct happened "decades ago."
"I don't think he had any choice but to do that," Hatch told the reporters on Monday about Trump's endorsement. "That's the only Republican we can get down there." He continued, that "many of the things (Moore) allegedly did were decades ago."
Trump, although previously coming short of supporting Moore, gave an unequivocal endorsement for the Republican candidate on Monday.
"Democrats refusal to give even one vote for massive Tax Cuts is why we need Republican Roy Moore to win in Alabama. We need his vote on stopping crime, illegal immigration, Border Wall, Military, Pro Life, V.A., Judges 2nd Amendment and more. No to Jones, a Pelosi/Schumer Puppet!" the president tweeted.
Most Republicans leaders were wary of endorsing Moore following the bombshell sexual misconduct allegations, accusing him of initiating sexual contact with teenage women decades ago. One of the accusers, Leigh Corfman, said Moore had a sexual relationship with her when she was 14. Moore denied the allegations.
Moore said Monday Trump offered "full support" and told him to "go get 'em, Roy." Kayla Moore, the candidate's wife, wrote on Facebook: "Judge Moore just got off the phone with President Trump-we have his full support! Thank you Mr. President! Let's MAGA!"
Hatch has served in the Senate for 41 years and has said he is considering retirement.
Hatch told the National Journal in March that although he has not "made that final determination" whether he will run again, he said he would consider retiring from politics if Mitt Romney would take his seat. Romney, who is reportedly considering a run in Utah, came out strongly against Trump's endorsement of Moore on Monday, saying his presence in the Senate "would be a stain on the GOP and on the Nation."
He tweeted: "Roy Moore in the US Senate would be a stain on the GOP and on the nation. Leigh Corfman and other victims are courageous heroes. No vote, no majority is worth losing our honor, our integrity."
The Salt Lake Tribune, endorsed Romney for Senate in October, citing his statesmanship and the fact that Hatch would struggle to win the race if he chooses to run.
The paper cites a poll showing three-thirds of voters in Utah oppose another Senate run by Hatch. Democrat Jenny Wilson, who will be contesting the seat, would also likely win against him, according to a poll. Romney, meanwhile, would comfortably win the election in 2018 against any opponent.