Hagel supporters stay positive after confirmation vote falls short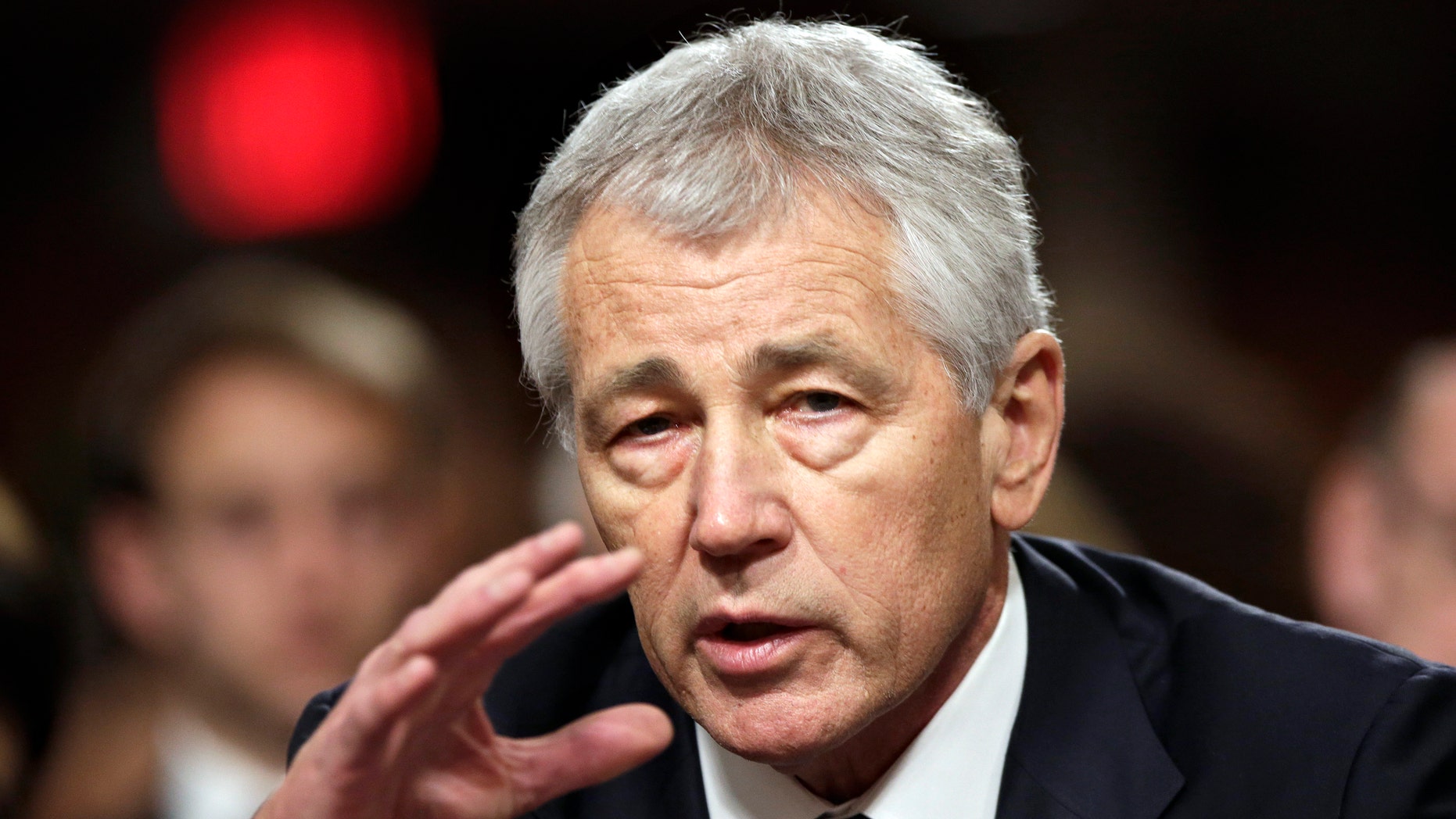 As opponents and media outlets were scouring to locate two or perhaps more of former Nebraska Sen. Chuck Hagel's undisclosed speech videos, which they believe can undermine his nomination for Defense secretary, Hagel's supporters believe the videos won't harm his confirmation in late February.
Senate Republicans blocked Hagel's nomination to become secretary of defense Thursday, arguing they would not be rushed by Democrats as questions still lingered about the Benghazi terror attack and new evidence begins to surface about Hagel's unreported speeches to controversial groups, mostly regarding his often-criticized views on Middle East affairs.
Hagel did not disclose these talks in the supporting documents he turned over to the Senate Armed Services Committee as part of his confirmation process. Hagel was obligated to report all "formal speeches" given after January 2008.
In a final tally of 58-40, Hagel failed to obtain the 60 necessary votes to finalize his confirmation vote.  The nomination will now be pushed back to the last week in February after a week-long recess.
This marks the first successful filibuster of a Cabinet nominee.
"There are still questions outstanding," Sen. John McCain, R-Ariz., said on the floor, asking for "sufficient time" to get those answers.
On Sunday, McCain said the Senate will vote when it returns and he thinks that Hagel will have enough votes to win confirmation.
"I don't believe he is qualified, but I don't think we should hold up his nomination any further," he said on NBC's "Meet the Press."
An Obama administration official who has worked with the senator during his confirmation process maintained that Hagel has gone "above and beyond" the Senate's requirements, by supplying to the Armed Services Committee whatever evidence he could find – prepared remarks, transcripts and the like – for both formal and "informal" speeches.
The speeches, all from 2007 and 2008, include a 2008 keynote address that Hagel presented before the Arab-American Anti-Discrimination Committee, which is known for taking staunch anti-Israel positions, namely calling for the U.S. to cut aid to Israel and to hold Israeli leaders accountable for war crimes, according to Steven Emerson, founder of the Investigative Project on Terrorism, who has provided the media with extensive information about Hagel's undisclosed speeches.
As a result of mounting media pressure, the ADC posted a video of the speech on its website Thursday night.
A report compiled by the IPT also states that Hagel spoke at Georgetown University's Center for Contemporary Arab Studies Sept. 22, 2008. The list of speeches the nominee has given since Jan. 1, 2008, that Hagel personally submitted to the Armed Services Committee in support of his nomination does not include the ADC or Georgetown events.
While they may fall outside the post-2008 time frame, the IPT has compiled evidence that Hagel delivered a number of questionable talks in 2007 as well.
That year, Hagel delivered a speech at Rutgers University in New Jersey hosted by the university's Center for Middle East Studies and the American Iranian Council in which he called for re-establishing a U.S. Consulate in Iran and allegedly accused the U. S. State Department of being an "adjunct of the Israeli foreign minister's office," according to an attendee who reported on the event.
Republican international political consultant George Ajjan wrote about the March 2, 2007, speech on his website, outlining important points.
"His comments ruffle feathers, as we are seeing now," Ajjan, a self-labeled 'Hagel supporter' said in an interview with Fox News.
"As a political strategist, I would have advised him to choose words more carefully," said Ajjan, who says he attended the event because he saw Hagel as a worthy candidate for the 2008 Presidential primaries.
A Rutgers University spokesperson told Fox News, "there is no video or audio recording or no record of any media coverage of the event."
"If there are speeches of a person who will hold a key position, by all means that person's views on foreign policy should certainly be brought into daylight," Ajjan said.
South Carolina Republican Sen. Lindsey Graham told "Fox News Sunday" that he spoke with Hagel, who said he doesn't recall making such comments but nevertheless disavows them.
"If it's true, that's the end of it," Graham said.
The White House aide maintained that neither of the speeches in question from 2008 were "formal speeches," and were not included in the final list.
"The Rutgers event was in 2007, which was outside the scope of the date range for the request. If you look at the list provided, it includes a number of speeches on controversial topics, so it's simply not true to suggest there was any attempt to hide anything," the aide told Fox News.
The aide also stated that Hagel has made it clear that "he fully supports President Obama's policies on all national security issues," and would "act accordingly" if confirmed, citing Hagel's full support of "President Obama's goal of preventing Iran from obtaining a nuclear weapon" and "keeping all options on the table" in order to achieve that goal.
The aide told Fox News that as Defense secretary, Hagel "will stand side-by-side our ally Israel" in maintaining its military advantage in the region and "continue funding systems like the Iron Dome that protect innocent Israelis from terrorist rocket attacks."
"The administration is confident that he will be confirmed as our next secretary of Defense," said the aide, citing that it's a "numbers game" that Hagel will win in a straight up-or-down vote.
Democrats said they would hold another vote when the Senate returns from recess.
"Republicans have made an unfortunate choice to ratchet up the level of obstruction in Washington," said Sen. Harry Reid of Nevada, the majority leader, who said that he planned to call Hagel to say, "I'm sorry for the president, I'm sorry for the country, and I'm sorry for you. But we're not going to give up."
President Obama reiterated that he stands behind his nominee for Defense secretary, calling Senate delays in Hagel's confirmation "unconscionable," according to a White House spokesman on Thursday.
Delays in Hagel's nomination do not send a good signal to U.S. allies or troops, White House spokesman Josh Earnest said.
``It does not send a favorable signal for Republicans in the U.S. Senate to delay a vote on the president's nominee, a nominee who is a member of their own party, to be the secretary of Defense.''
Leon Panetta will remain as Defense secretary until his successor is approved and confirmed, according to a senior U.S. Defense official.