Hagel orders reviews of nuclear forces amid cheating allegations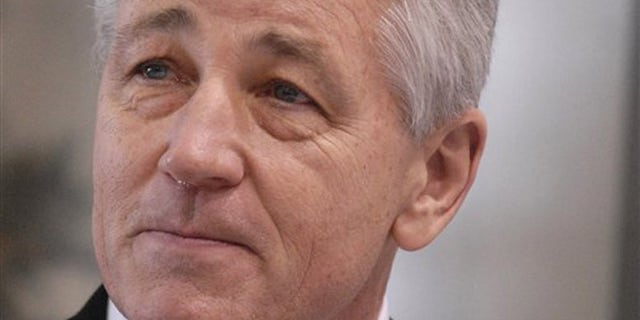 Defense Secretary Chuck Hagel is ordering two reviews to determine whether there are systematic problems in the U.S. nuclear force, after allegations of cheating have emerged within both the Navy and the Air Force.
Pentagon Press Secretary Rear Admiral John Kirby told reporters Wednesday the first review will be conducted by the Joint Staff and the second will be an independent review conducted by two retired military officers, Air Force General Larry Welch and Admiral John Haney. Haney used to serve as the Navy's chief of nuclear personnel.
The reviews come after the Navy announced Tuesday it is investigating after about 30 senior sailors were linked to alleged cheating on tests meant to qualify them to train others to operate naval nuclear power reactors. Representing roughly one-fifth of the reactor training contingent, sidelining 30 may put a pinch on the Navy's training program, senior officials said.
That probe follows an Air Force investigation that has implicated nearly 100 officers responsible for land-based nuclear missiles that stand ready for short-notice launch.
Unlike the officers involved in the Air Force probe, those implicated in the Navy investigation have no responsibility for nuclear weapons. The Air Force probe is centered on Malmstrom Air Force Base, Mont., but could spread to its two other nuclear missile bases in North Dakota and Wyoming.
Kirby said Hagel is "concerned about the health" of the military's nuclear force after the allegations, and that the issue has his "full attention." He said the secretary wants to investigate the depth of the issue and if there are any systematic problems within the force.
"If you look at recent incidents, he is generally concerned that there is a breakdown of ethical behavior and absence of moral courage," Kirby said.
Kirby also said Hagel thinks one factor that could be causing the ethical lapses could be the 12 years of war the military has fought.
Joint Chiefs Chairman General Martin Dempsey is expected to order a review next week into how ethics is taught at war colleges and service academies.