Hackers leak purported Michelle Obama passport, claim to have breached WH aide account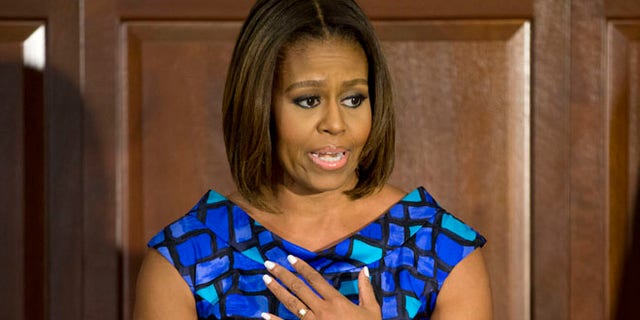 NEWYou can now listen to Fox News articles!
The hacking group that recently leaked Colin Powell's emails is claiming to have executed another major breach -- posting the alleged passport of first lady Michelle Obama and a trove of messages from the purported email account of a White House aide.
The leaked files have not been verified, though top Obama administration officials said Thursday they are aware of the claims and are looking into the matter.
While the documents posted Thursday do not appear to contain the kind of salacious details leaked from former Secretary of State Powell's account, the emails deal with scheduling issues and other logistical minutiae -- the leak of which presents potential security issues.
A representative for the hackers' website, DC Leaks, said in an email to FoxNews.com that the hack exposed critical gaps in the Obama administration's efforts to keep its private correspondences protected.
"The leaked files show the security level of our government," the representative said. "If terrorists hack emails of White House Office staff and get such sensitive information we will see the fall of our country."
Gizmodo questioned the Obama passport in particular, though, citing inconsistencies in the document's fonts and picture.
The emails were allegedly sent and received by Ian Mellul, a White House aide who also serves on Hillary Clinton's presidential campaign.
Politico reported that Mellul had been an advance associate with the White House since 2015 and was an event organizer for Clinton, sourcing the details to Mellul's LinkedIn page. That page had been deleted by Thursday afternoon.
Asked Thursday by Fox News if the Justice Department is aware of the apparent hack, Attorney General Loretta Lynch said the department is looking into it.
The White House also acknowledged they were aware of the claims, though Press Secretary Josh Earnest said he could not speak to the authenticity of the documents.
He said the incident is a "reminder to practice good cyber hygiene."
Earnest said the individual in question was not a White House staffer. Earnest suggested he was part of a team of short-term contractors that do logistics for official travel.
Foxnews.com's Cody Derespina and Fox News' Matt Dean contributed to this report.