Gupta Withdraws Name From Consideration for Surgeon General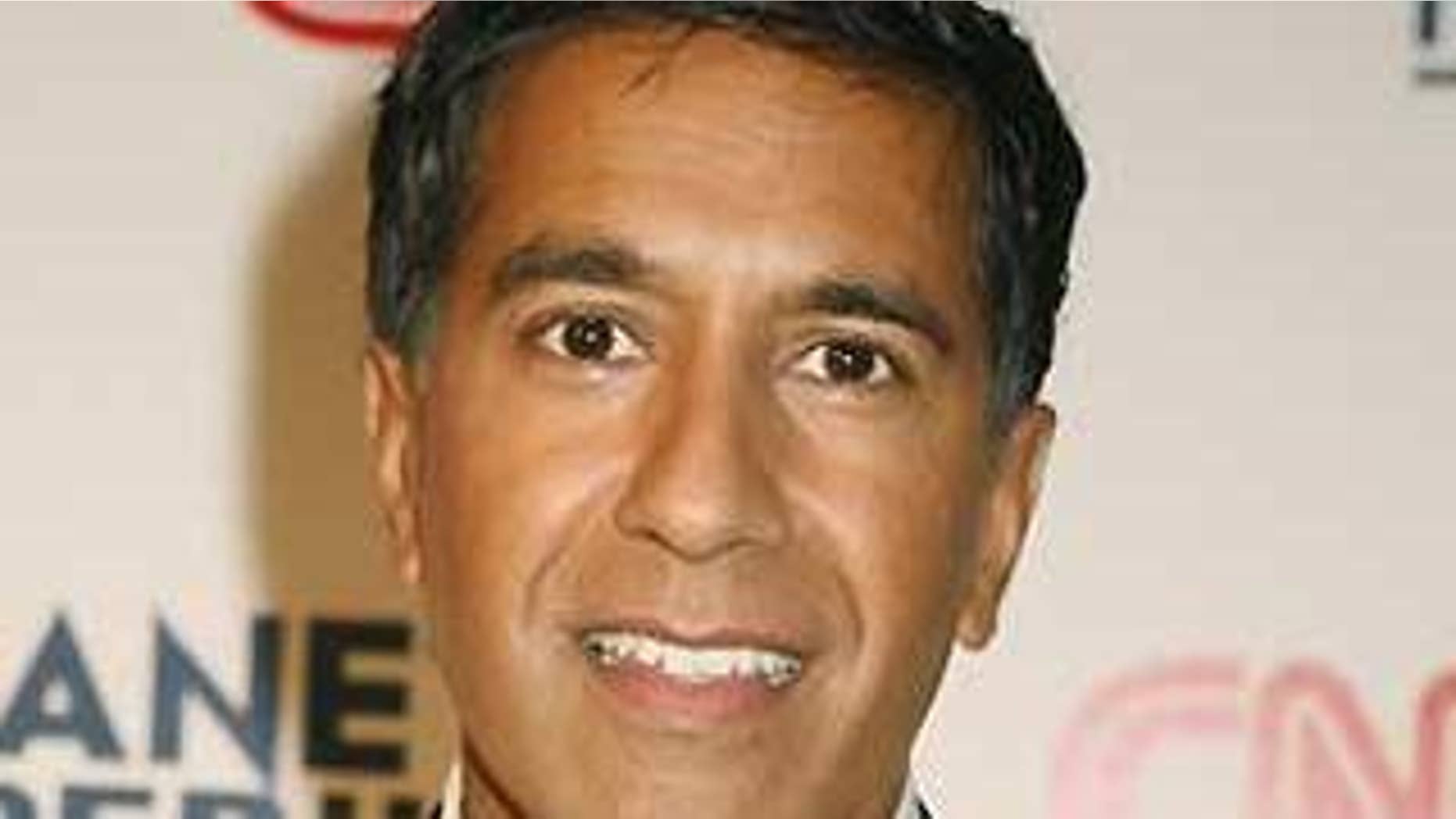 CNN's chief medical correspondent, Dr. Sanjay Gupta, has withdrawn his name from consideration for surgeon general, the network and the White House announced Thursday afternoon.
The announcement comes after FOXNews.com reported that Gupta had misgivings about the offer from President Obama and was expected to refuse the position.
CNN anchor Wolf Blitzer said on air Thursday afternoon that Gupta decided that he wants to continue with his medical career and his job at the news network.
"He is a practicing neurosurgeon. He also wants to spend more time with his family -- his wife is expecting another child right now and, of course, he does want to continue as our chief medical correspondent here at CNN," Blitzer said.
The head of the group that represents the surgeon general's health team earlier told FOXNews.com that Gupta was known to have withdrawn his name.
Jerry Farrell, who heads the Commissioned Officers Association, said hopeful candidates have been calling his organization's office since last week expressing their interest in the post after word got out that "the bidding process was open again."
Farrell's group represents the Commissioned Corps of the U.S. Public Health Service, which the surgeon general oversees.
Farrell said he's been told Gupta had misgivings about both the pay-cut he would have to take and the fact that he might be reporting to two high-level bosses.
Gupta's name surfaced after Obama had tapped former Sen. Tom Daschle to be health secretary and the head of the new White House Office of Health Reform. Farrell said Gupta was apparently offered a dual position in the White House health reform office as well -- and would have been serving under Daschle in both cases.
But after Daschle withdrew his name because of tax problems, Obama subsequently nominated separate candidates for health secretary and health reform office director -- meaning Gupta could have had two different bosses with different sets of priorities.
"The parameters of the job were no longer clear and perhaps not as appealing," Farrell said. "I just think the ground shifted underneath Dr. Gupta."
Then there was the pay cut.
As surgeon general, Gupta would make about $153,000, according to public information on federal salaries. It's unclear what Gupta's contracts are currently worth, but the surgeon general salary would be considerably less.
Gupta has established a lucrative brand in the niche field of health media -- he hosts "House Call" on CNN, and contributes to CBS News and Time magazine. He is also on the staff at Emory University's School of Medicine in Atlanta and is associate chief of neurosurgery at Emory University Hospital.
"It would be an enormous pay cut," said Georges Benjamin, executive director of the American Public Health Association.
Though Gupta is a high-profile TV personality and was expected to elevate the Office of the Surgeon General much as C. Everett Koop did under President Reagan, some had concerns about his credentials.
House Judiciary Committee Chairman John Conyers, D-Mich, urged colleagues to oppose the nomination because Gupta lacks the "requisite experience" for the job. But the surgeon general comes for confirmation before the Senate, not the House, and Farrell said Conyers' objections probably did not have much bearing on the process.
Click here to read the earlier story on Gupta on FOXNews.com.