Groups to press for gay marriage at Dems convention in Charlotte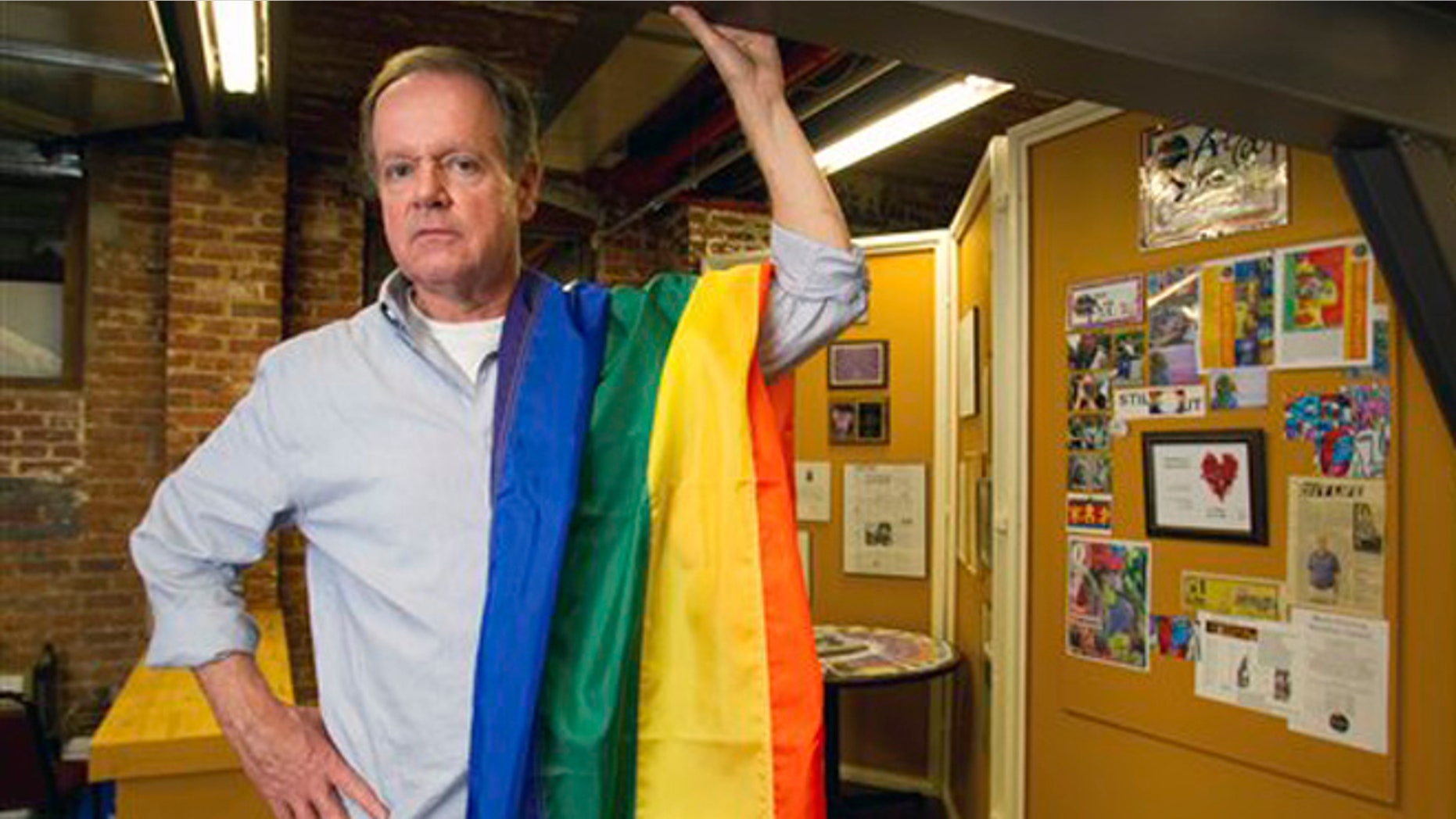 CHARLOTTE, N.C. – The constitutional ban on same-sex marriage in the host state of the Democratic National Convention has stirred anger and resentment among advocates for marriage equality, many of whom are converging on Charlotte this weekend for the city's gay pride festival.
Organizers say they hope the festival will draw attention to the issue and create momentum that lasts through the political convention that starts the following week. Some of the thousands of protesters expected at the convention will be demonstrating for gay marriage.
"We're excited that the convention is in Charlotte," said David Webb, one of the pride festival's organizers. "But we also want to show that we're united and will continue to push for change."
When North Carolina voters passed the constitutional amendment in May, supporters of gay marriage first demanded that Democrats rethink Charlotte as the location of their convention. But advocates have since seized on the party gathering as a high-profile chance to make their message heard -- with support from the party itself. The national party is expected to approve marriage equality as part of its national platform during the convention being held from Sept. 4-6.
For the first two days, the Time Warner Cable Arena in Charlotte's downtown will be the main venue. On the last day, President Barack Obama will make his acceptance speech at the 74,000-seat outdoor Bank of America Stadium where the city's NFL team plays.
Webb said public events like the festival and convention are important opportunities to rally same-sex couples who were discouraged by the North Carolina vote.
"It's an opportunity for the community to say, `Yes. The state may have passed an amendment limiting our liberties, but we're going to keep fighting.' This is an opportunity to show the community and ourselves that, you know what, we're not down and out," he said.
When the Democratic Party picked Charlotte to host the convention, the proposal to change North Carolina's constitution was not on the ballot. Like so many states, same-sex marriage already was illegal in North Carolina.
Voters approved the amendment declaring that marriage between a man and woman is the only legal domestic union, prompting angry supporters of same-sex marriage to urge Democrats to move the convention. President Barack Obama stated his support for gay marriage a day after the North Carolina vote.
Democrats have been trying to address the issue. The national Democratic Party's platform committee recently endorsed gay marriage for the first time and called for the repeal of a federal law that recognizes marriage as between a man and a woman.
The platform is a broad statement of the party's priorities on the economy, social issues and national defense that's up for approval at the convention.
Scott Dibble, a committee member and a state senator from Minnesota, said support for gay marriage can attract new voters.
"Young people are looking for a political home right now. This has become a defining moral question of our time," said Dibble, who is gay.
The platform says Democrats support "marriage equality" and the "movement to secure equal treatment under law for same-sex couples."
J. Michael Bitzer, a political science and history professor at Catawba College, said Democrats can use the North Carolina vote as "rallying cry for their platform."
"But I think it kinds of sets up an awkwardness that the national Democrats will ratify or solidify their support for marriage equality in a state that recently banned gay marriage," he said.
The convention creates an opportunity for more dialogue about same-sex marriage, said the Rev. Jasmine Beach-Ferrar, executive director of the Campaign for Southern Equality. Her group has been organizing the "We Do" campaign which advocates for lesbian, gay, bisexual and transgender people.
"This convention is a way to highlight some of these contentious issues because North Carolina helps illustrates what's going on. It's good to remind people what's going on here," Beach-Ferrar said.
She said it's an important issue. Same-sex couples don't have the same rights as married couples. That complicates issues such as benefits and adoption.
"For me, there's clearly a real urgency on the issue. And I'm eager for us to move beyond the very predictable polarized debate and actually start talking about how real people are being impacted by discriminatory laws and what the solution is," she said.