Greg Pence, Mike Pence's brother, wins Indiana House seat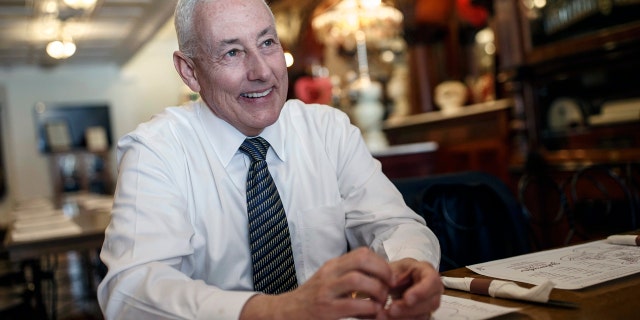 Greg Pence is following in his younger brother's footsteps. The 61-year-old Republican is projected to defeat Democrat Jeannine Lee Lake to take home the Indiana U.S. House seat his sibling held for a dozen years.
Mike Pence congratulated Greg Pence — one of his three brothers — on winning the 6th District Congressional seat Tuesday night and expressed his eagerness to work closely with the Hoosier State in order to advance President Trump's agenda.
"Congrats to my brother @GregPenceIN on being elected to serve in the US Congress," Mike Pence wrote, in part. "Greg served our country admirably in uniform & will do the same in Washington DC."
"Thank you Mr. Vice President," Greg Pence replied minutes later.
An Indiana native, Greg Pence is a Marine veteran and owner of two antique malls. He once ran a now-bankrupt chain of Tobacco Road convenience stores.
He boasts about being a "staunch supporter" of the Trump administration's agenda, vowing on his campaign website to ensure Indiana "continues its strong tradition of leadership in Congress." Throughout his campaign, he focused on issues such as infrastructure, veterans' affairs, fixing the immigration system and health care.
"My priorities will always be creating jobs, growing the economy, protecting our borders, and providing for our fighting men and women — both during and after their service," he states on his website.
Mike Pence was first elected to represent the 6th District in 2000. He served in the House of Representatives for 12 years before he was elected governor in 2012.
This is a developing story.
Fox News' Samuel Chamberlain contributed to this report.