Graham to Attorney General: Investigate Qaddafi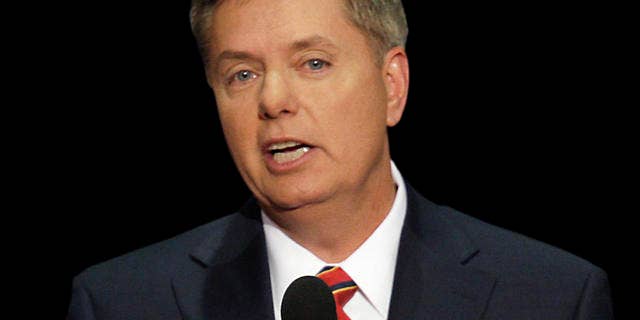 Sen. Lindsey Graham, R-SC, in a letter to Attorney General Eric Holder on Wednesday, urged a Department of Justice investigation into the role Libyan leader Muammar Qaddafi played in the 1988 bombing of Pan Am Flight 103 over Lockerbie, Scotland.
Former members of the Libyan government, since the recent uprising, have indicated that the mercurial general was responsible for the attack that killed 270 civilians, 189 of the them Americans. Secretary of State Hillary Clinton said recently that she asked DOJ to look into the matter. In the letter, obtained by Fox, Graham writes, "The families and loved ones of those killed in the attack deserve justice and a full accounting of those responsible. I fully support Secretary Clinton's call for an investigation into Mr. Qadhafi's (sic) involvement in the attack."
Graham, who has been an outspoken advocate of military action to protect Libyan rebels, called Qaddafi "a tyrant" and said, "Should the claims of Mr. Qadhafi's involvement prove true, he should be punished to the fullest extent of the law."