Governor signs law in response to Abu-Jamal commencement address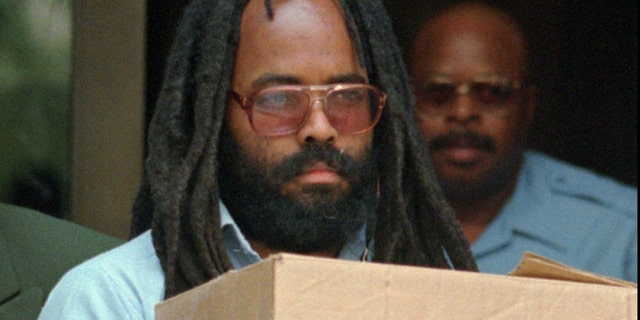 PHILADELPHIA – Pennsylvania Gov. Tom Corbett has signed into law a measure he says is intended to curb the "obscene celebrity" he says is cultivated by convicts like Mumia Abu-Jamal, who is serving a life sentence for the 1981 killing of a Philadelphia police officer.
The new law would let prosecutors or victims of violent crimes go to court to seek an injunction or other relief when an offender's conduct "perpetuates the continuing effect of the crime."
The measure was prompted by the pre-recorded speech Abu-Jamal gave earlier this month to graduates at Vermont's Goddard College.
Civil rights groups say the law violates the constitutional right to free speech.
Several dozen Abu-Jamal supporters dressed in orange, prison-like jumpsuits protested at Tuesday's bill-signing in Philadelphia.
Abu-Jamal has drawn international support for his claims he is the victim of a racist justice system.