GOP US Sen. Collins won't run for Maine governor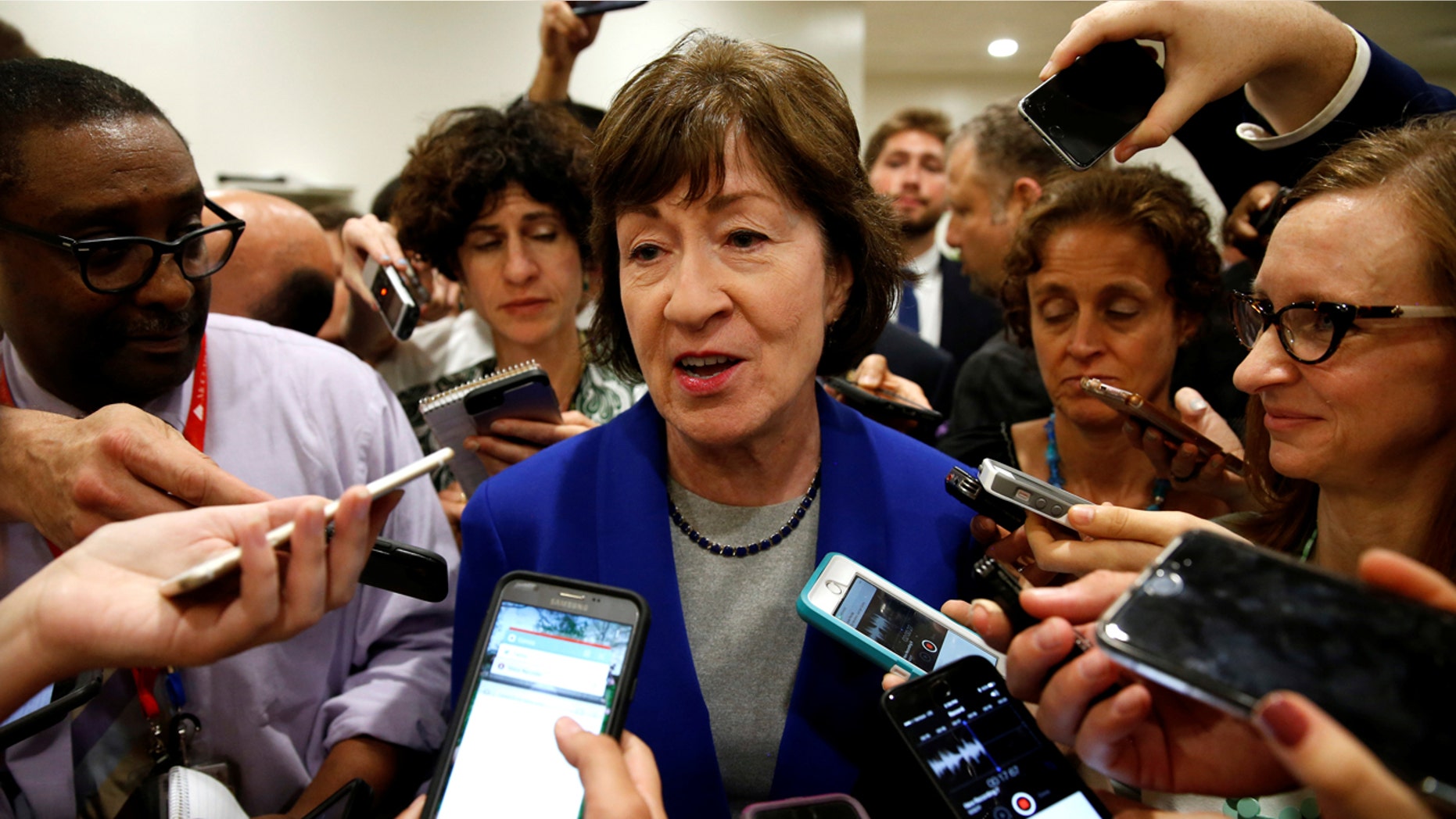 ROCKPORT, Maine -- Republican Susan Collins says she's staying out of the governor's race because she believes she can do more good for Maine by staying in the U.S. Senate.
The 64-year-old Collins has been weighing for months whether she'd make a bigger impact in the Senate or by launching a bid to become the first woman to serve as Maine's governor.
Collins is one of a handful of GOP centrists and decided she's needed in Washington.
Her decision Friday will likely free more gubernatorial candidates who have been waiting on the sidelines to enter the race.
Two-term Republican Gov. Paul LePage cannot run again because of term limits.
Like President Donald Trump, LePage has been a polarizing leader. Collins said previously that she'd like to heal the state and "bring people back together."