GOP Sen. Johnson comes out against tax reform bill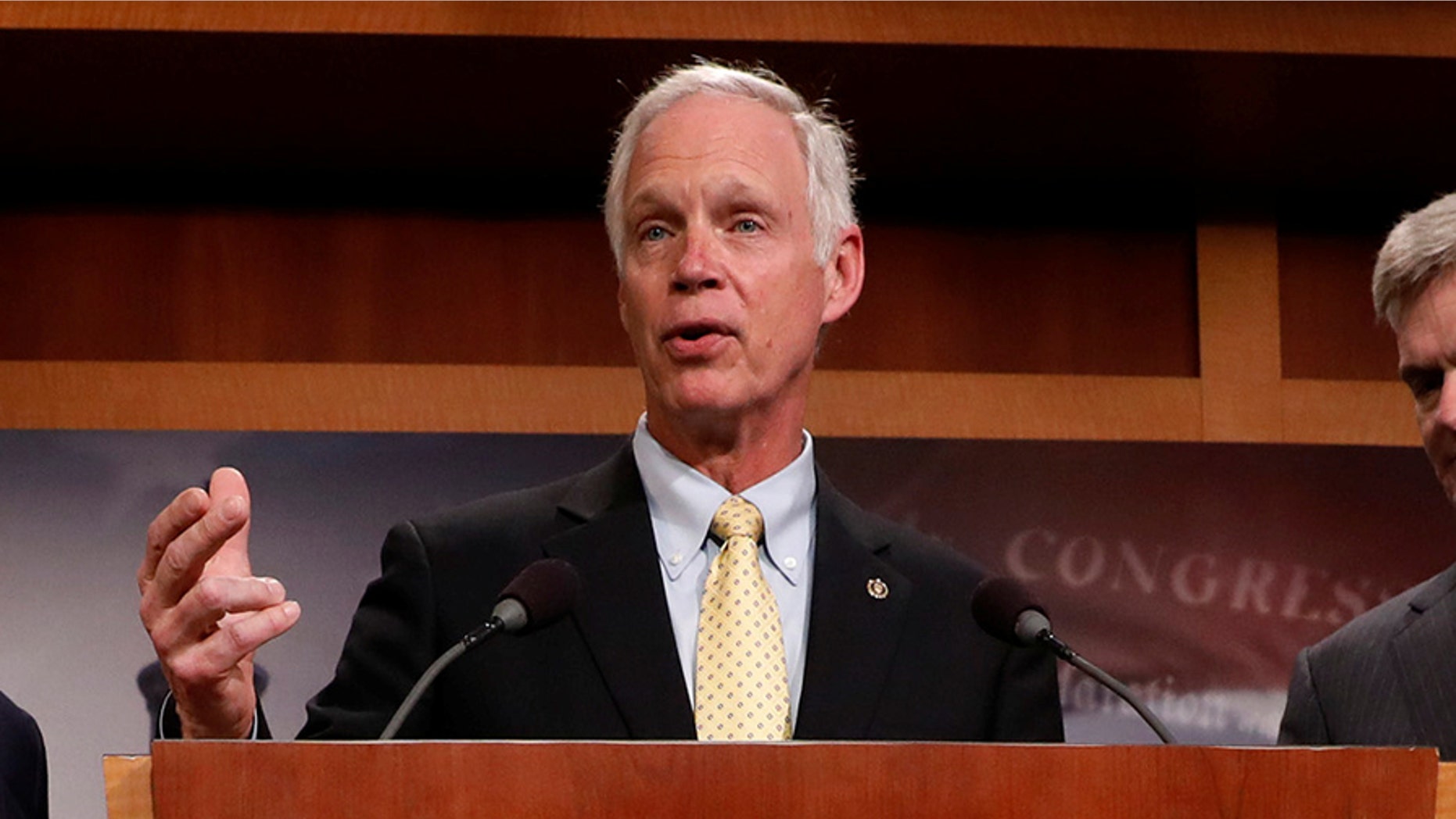 Sen. Ron Johnson, R-Wis., announced his opposition Wednesday to the GOP's tax bill, the first Republican senator to do so.
In a statement, Johnson said both the House and Senate versions of the legislation unfairly benefited corporations over so-called "pass-through entities" -- such as partnerships and limited liability corporations -- whose owners do not pay taxes at corporate rates.
Johnson's opposition was first reported by The Wall Street Journal.
"If they can pass it without me, let them," Johnson told the paper. "I'm not going to vote for this tax package."
In his statement, Johnson said pass-through entities "truly are the engines of innovation and job creation throughout our economy, and they should not be left behind." He added that, "I do ... look forward to working with my colleagues to address the disparity so I can support the final version."
Republicans are hoping to push the legislation through Congress by Christmas, but Johnson's opposition could signal potential obstacles for that plan.
Republicans have a 52-48 majority in the full Senate and can afford to lose just two GOP senators and still prevail. Vice President Mike Pence would cast the tie-breaking vote.
In addition to Johnson, GOP Sens. Susan Collins of Maine, Jeff Flake of Arizona and Bob Corker of Tennessee have expressed concerns about the bill but have not signaled which way they would vote.
The Associated Press contributed to this report.